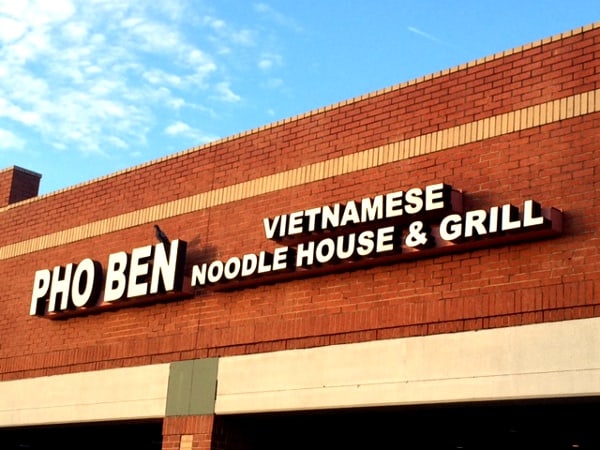 Location:
3613 TX 6 Sugar Land 77478
Age Appropriate:
All Ages
Price:
$-$$
We are very excited to share this week's review. We experienced Vietnamese cuisine at its best. We were down in Sugar Land for a baseball tournament and decided to explore a new restaurant. We found Pho Ben by luck and we are so glad we did!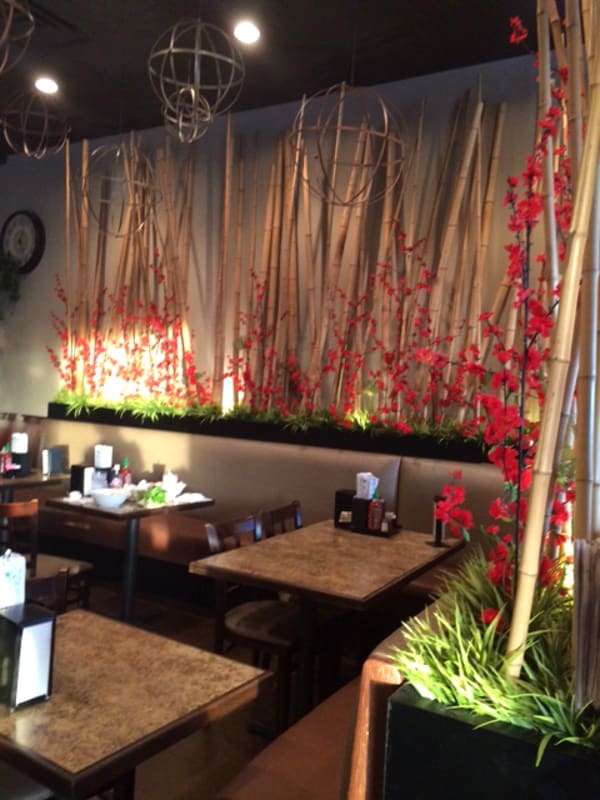 The restaurant is in a shopping center on Highway 6 and the outside is the same as all the stores around but the inside is another story! The décor is modern and clean with pale colors and peaceful lightning.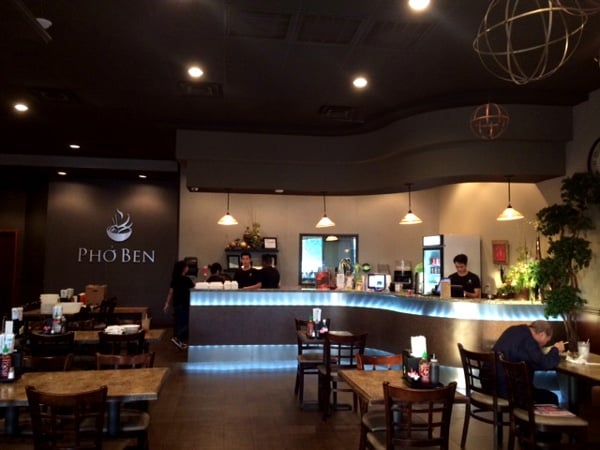 The dining room offers banquettes and nice tables. The back of the restaurant has a big counter and the kitchen. The staff was smiling and welcoming and it immediately felt very authentic. The staff spoke Vietnamese and a lot of the patrons seem to be regulars.
Families kept coming in with very young children and were immediately offered high chairs and made comfortable. Of course, their bathroom was ready for kids and clean.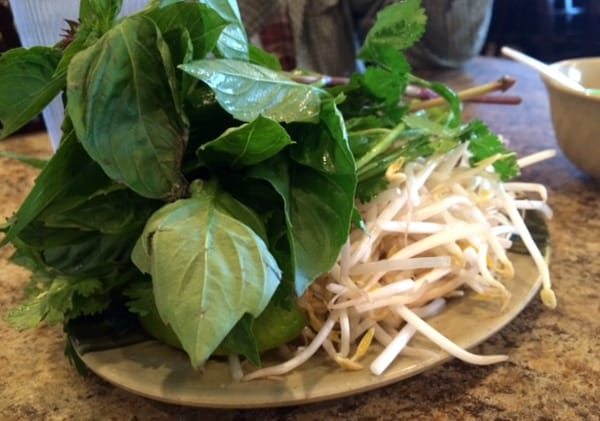 The Pho in the name means soup and it is a typical soup made in Vietnam mixed with French flavors. Our waiter brought us some basil, lime and soy sprout and, to my son's delight and puzzlement, scissors on a separate little plate. We loved the ceremony that came with it and observed people eating their soup to make sure we ate it right.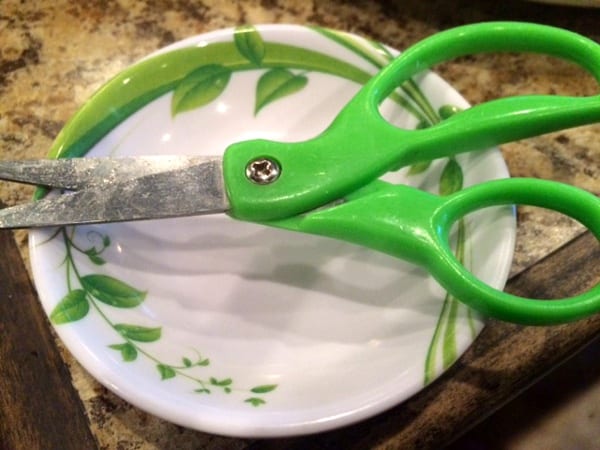 My son ordered the Pho Tai Nam, noodle soup with steak and flank. My husband chose the Pho Chin Bo Vien, noodle soup with brisket and meatballs and I went the safer side with steamed rice and beef. I didn't know if my son was going to like his soup and had the rice as a backup! I quickly realized I was wrong to worry, he loved his soup!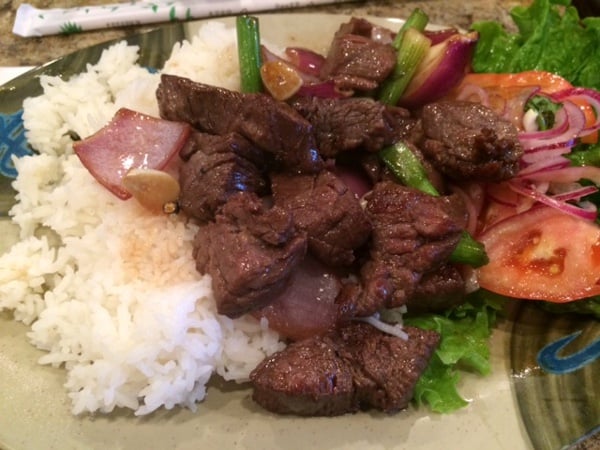 Our bowls arrived fast and the hot soups looked great. On the tables, they have cute porcelain soup spoons for the soup. The herb, lime and soy can then go into your soup and all the flavors are great together. My son really loved the noodle soup and also the beef. He decided to use the scissors to cut the noodle in smaller pieces and that made it fun for him!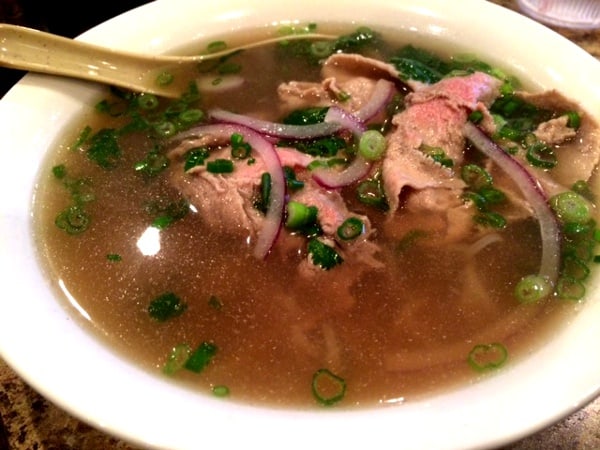 My husband and I really enjoyed our dinner too. It was very light and fresh and we mostly enjoyed the atmosphere of all these families that were enjoying their soup together. We felt part of a small community that was very peaceful and content.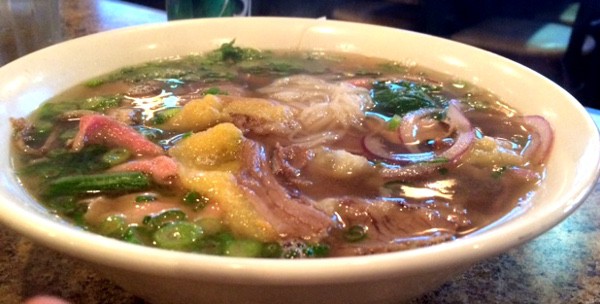 You have to go to the counter to pay when you are done with your dinner, a nice touch that you get to leave without feeling pressured. We really enjoyed Pho Ben and hope that families in Sugar Land and Houston will try it too!
See you next week for another culinary adventure!