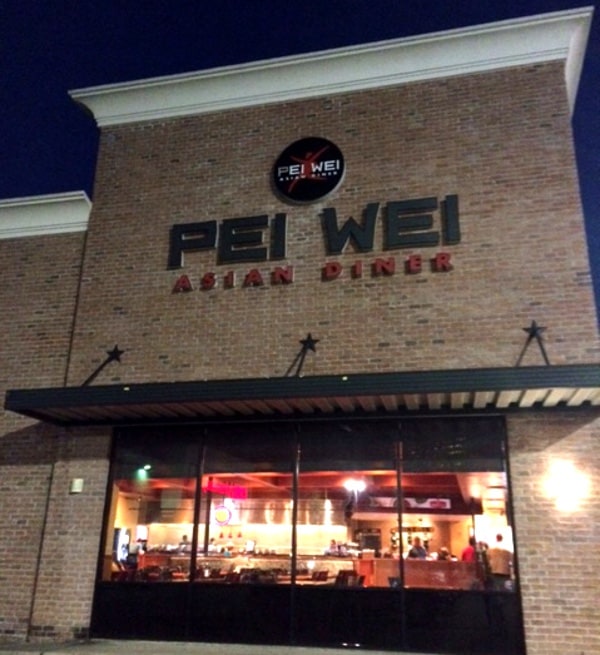 Address:
1005 Waugh Dr, suite D 77019
Age Appropriate:
All ages
Price:
$-$$
It is a warm and cozy review this week! Tryouts and baseball practices are back and it was so good to run into old friends, old habits and old feelings of excitement watching our boys and girls playing together under a beautiful blue sky! So after 3 hours on the field, my son wanted his comfort food: Lo Mein from Pei Wei!
Pei Wei has locations all over town so you are bound to live near one. They offer great Asian fare with healthy options and a kid-friendly menu. The dining room is open and clean with an open kitchen where you can see the cooking and big flames too! Their restrooms are well-kept and spacious, and high chairs are available as soon as you walk in.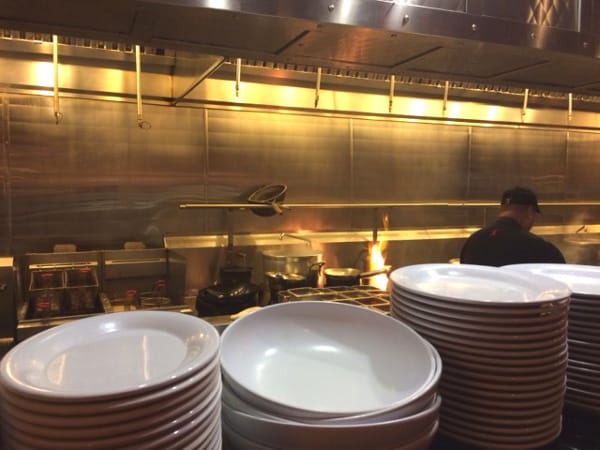 You order at the counter and they quickly bring you your meal to you. My son hunts down the basket full of fortune cookies and can't wait to read his fortune for dessert.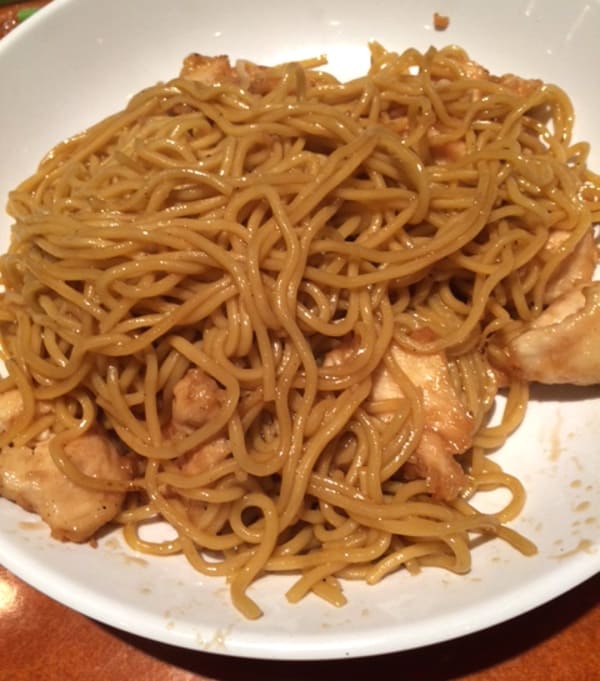 My son chose Chicken Lo-Mein, adult size but kids Lo-Mein which mean that they don't have vegetables! Years trying to make him like vegetables and here he is: confident and proud to order by himself a no vegetable option! Patience is the key… he will go back to liking vegetables, eventually!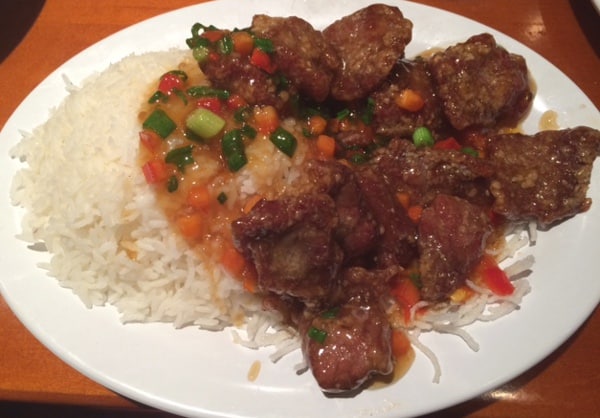 My husband ordered the Honey-Seared Beef with white rice. His plate was very beautiful and smelled even better. The sauce had scallions, peppers and tomatoes and the honey coated beef was tender.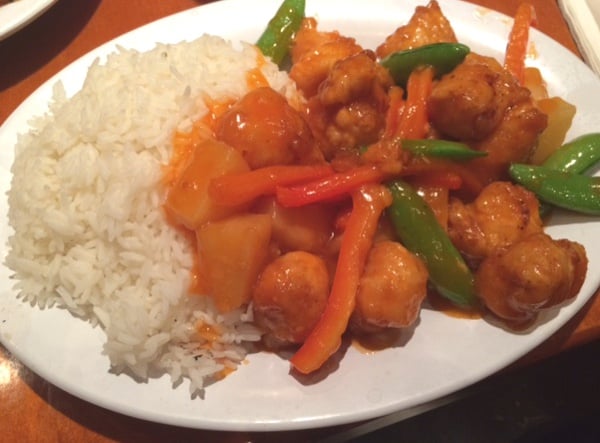 I picked the Sweet and Sour Chicken with rice and I really enjoyed it. It is one thing we love at Pei Wei is their consistency. We have been there so many times and we are always pleased with our meal. We are getting better eating with chopsticks and they have the little plastic attachment for kids so your chopsticks work smoothly.
We love watching our son slowly and patiently eating his dinner. And of course our fortune cookies were delicious and inspiring – my son had one about love and reacted as any 8-year-old boy would: a big "I am not in love" with a grimace to make sure we understood! We will be back at Pei Wei soon and we hope it will become a great family restaurant for you too!
I want to add another option for you as you scramble for a good and quick dinner next Tuesday night: Amazon Grill on Kirby. We love this place so much that we reviewed it twice already and now I discovered that kids eat free every Tuesday night! One more reason to go – again!
See you next week for another culinary adventure!