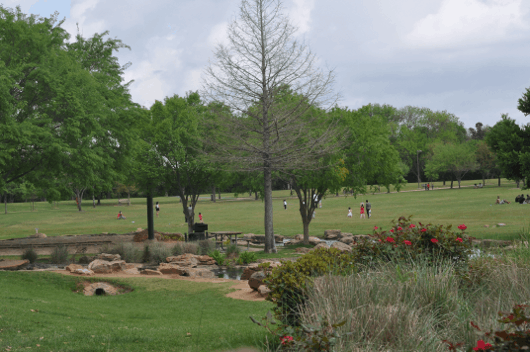 Address:
 4033 State Highway 6 South, Sugar Land, TX 77479
This week's park of the week is a little outside Houston, in Sugar Land! Oyster Creek Park is easy to get to, just off of Hwy 6. There is a 3 mile trail, water features, bridges, picnic tables, grills, gardens and large parking lot. The website says there are restrooms, but I'm not certain they are open every day.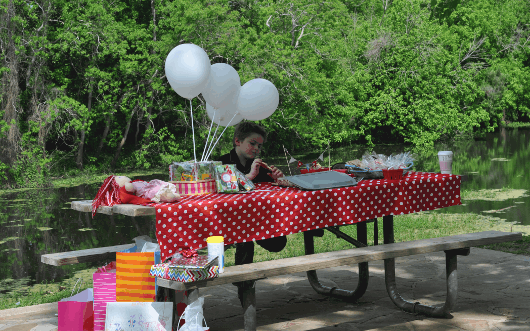 We were lucky enough to get invited to a birthday party at this park. When we arrived at 10:30am on a Saturday, the park was full of families, bikers and kite flyers. Our party had grabbed a couple picnic tables at 9:45am and had set up a great 5-year-old party.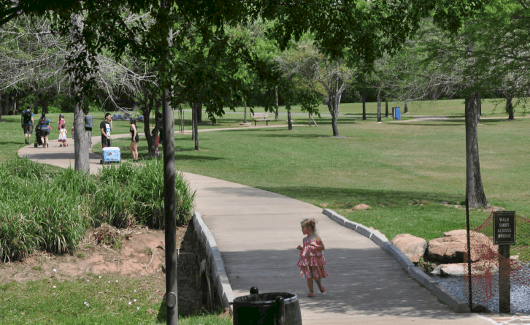 There is no play structure at this park, but plenty of room to run. Big rocks cross the pond and my bigger kids hoped across (as I hollered: Don't fall in!). There is also a bridge, fountain and stage.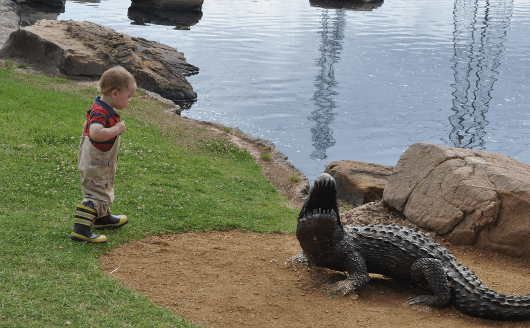 There is also an alligator statue that got us to do a double take. But really, there is a sign that says to watch for alligators... so watch for real alligators.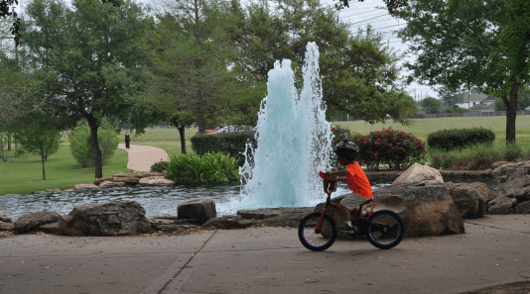 We played with our friends but we saw lots of kids learning to skate and ride bikes around the trail. One little guy had a camera mounted to his helmet, and I'm pretty sure he comes from a fun family.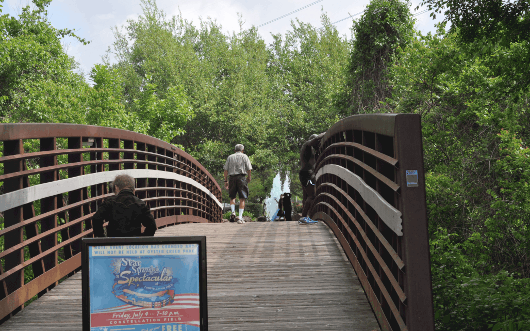 Another thing that got our attention was the turtles. On the bridge that goes from the parking lot to the park, we saw tons of turtles on logs. At first we thought it was a statue because they were so still... but once we saw one wiggled, we began to search for more. We saw at least 20 turtles swimming and sunning in the creek.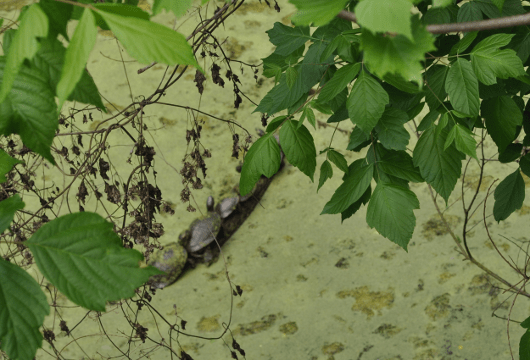 If you are near Sugar Land, we recommend this park. You do have to watch the little ones closely because of the water, but there is a lot of space away from the ponds. Bring your picnic lunch, your kite and your favorite set of wheels or jogging shoes!