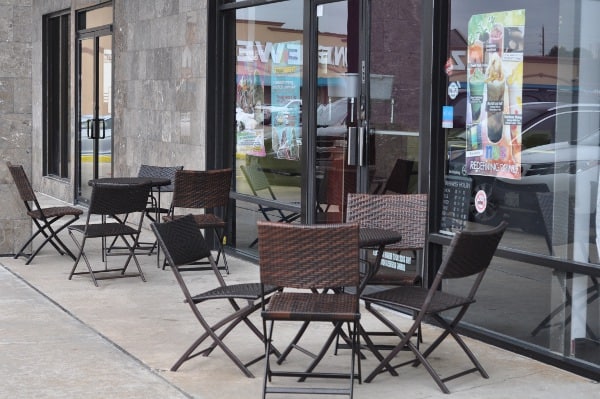 Address:
5901 Westheimer Rd. #B1, Houston, TX 77057 (Also in Chinatown)
My friend kept telling me to try the new cafe on Westheimer. She went on and on about the shaved ice at this new place. I wasn't really following along until she texted me the name. It's not the new cafe... it's Nu Cafe Ice and Drinks!
Once I figured out she was talking about a Taiwanese shaved ice shop, I rushed over.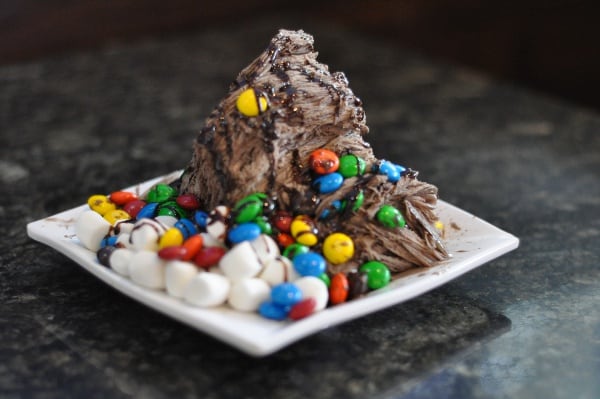 This place serves shaved ice, without preservatives, that is light and refreshing. It is sweet like ice cream but you do not feel weighed down afterwards.
When we went, the boys both ordered the small chocolate ice. (That's the small size in the picture!)  My daughter wanted the green tea ice and got creative on the toppings. (And apparently she got too creative, because I got to eat the whole thing while she shaved her brother's "small" chocolate ice. And this was perfect for me.)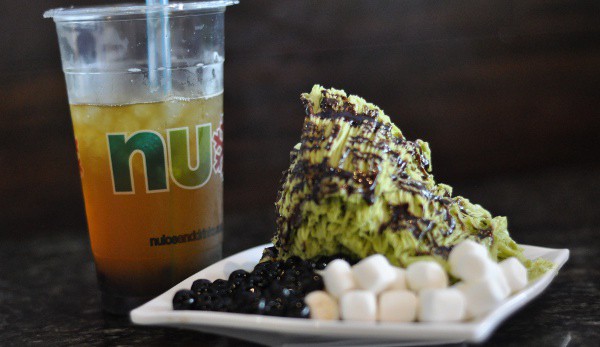 I also got my favorite thing... boba tea! The menu does not say it, but it can be ordered without milk and with just a small amount of sweetness.
My kids were trying to drink the whole thing on me, but fortunately, the ice arrived very quickly and they got distracted.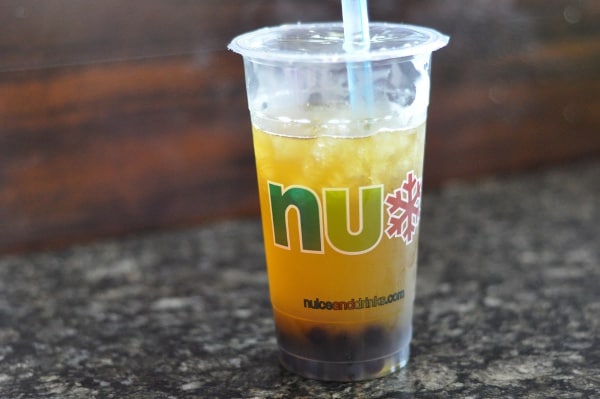 The ice was light and delicious and the shop was modern and cool. If you are looking for a place to cool off.. check out Nu Cafe!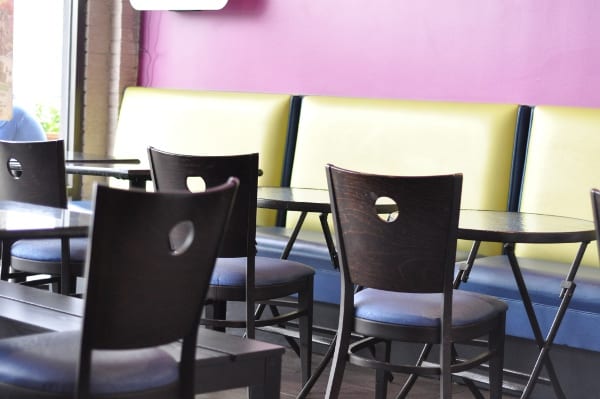 Find more Houston Restaurants: