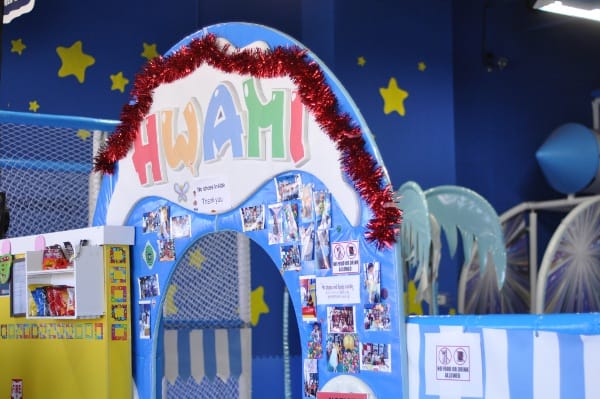 Update as of 6/17/16 - Business Closed.
Address: 9889 Bellaire Blvd, Ste 336, Houston, Texas 77036
Well, here's the truth... We do not visit many indoor playplaces. We visit very few bounce houses or indoor play spots because they can be expensive and usually at least one of my three kids won't like what the others like.
That said, I was in Chinatown with my 4 year old, had an extra couple of hours before picking up the big kids... and we did something a little unusual for us. We went to a playplace!
But this wasn't just any playplace... Hwami Children's World was the very cutest playplace I ever saw.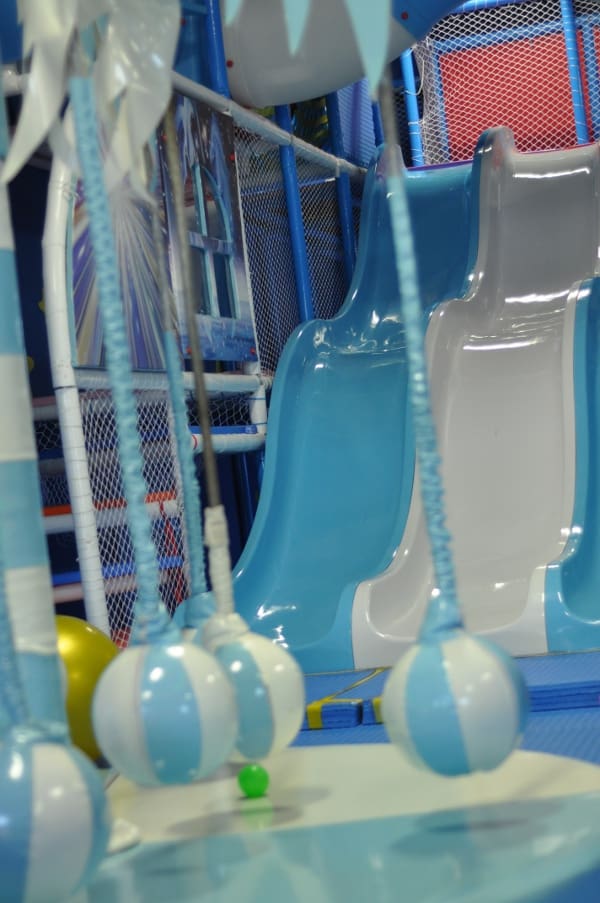 Visiting
Hwami Children's World
 was like taking a trip back to Taiwan or China... where things are just cuter. Cute colors, cute toys, cute everything... like being in a Hello Kitty cartoon.
Hwami is not cheap (we paid $16 for one admission... and did not have this small affiliate Groupon) and it's not for big kids (it was too little for my 8 year old, and maybe even for my 6 year old)... but it was paradise for my little one.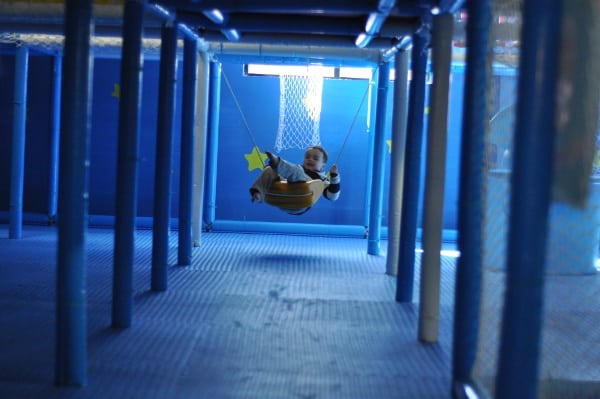 I was able to follow my son around the play structure (in the funny little socks they gave me). Everything is small in scale and targeted at kids under 7. Ball pit, Hello Kitty Merry-Go-Round, tunnels, slides and more!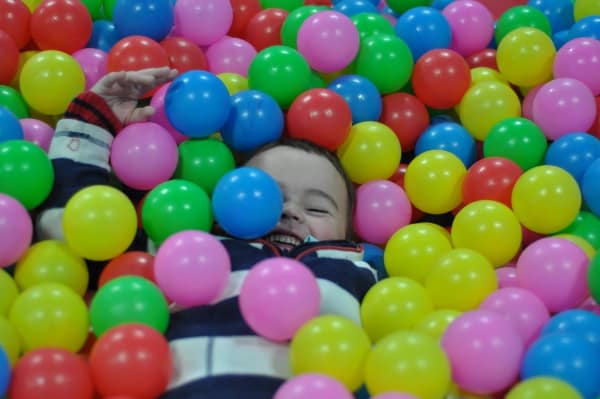 We climbed and played and had the very best time.
At 10:00am on a weekday, we only had one other family on the equipment. I think my son (the youngest in our family) thought he was king for the morning. Everything was little-kid-sized and he had his mom all to himself.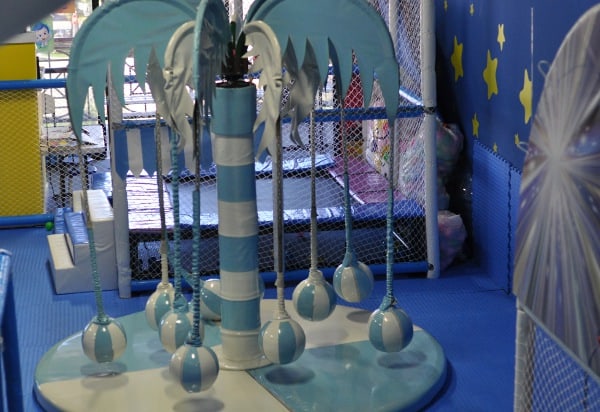 Hwami is in a shopping center with a bunch of Chinatown restaurants and shops. After an hour of playing, we headed out to grab a snack from the
Six Ping
bakery and pick up the big kids.
I see some bad reviews on Yelp, but we really had none of the issues mentioned. It was March, not summer, so we did not notice any AC issues. Also, the place was clean and the restrooms were clean. Also, the staff just took our admission fee and that was it. I did the babysitting and had no issues at all. There was a language barrier... but the woman in charge spoke a lot more English than I spoke Chinese.
Note that I also followed my son through the entire playplace. I was with him the entire time, so I do not know what kind of trouble you could run into if you the kids navigated it on their own. I did see some spots to get a foot stuck... but I don't know that this is different than a lot of play places. If you go, I recommend going through with your kid as well.
Take a look at more pictures below... and if you are looking for something new... check out Hwami. Actually, check out all of Chinatown... but only if you want a place that is not-your-typical Houston!