Address: 3622 Main St Houston TX 77002
Age Appropriate: All ages
Price: $-$$
UPDATE: The Sandbox has been removed!!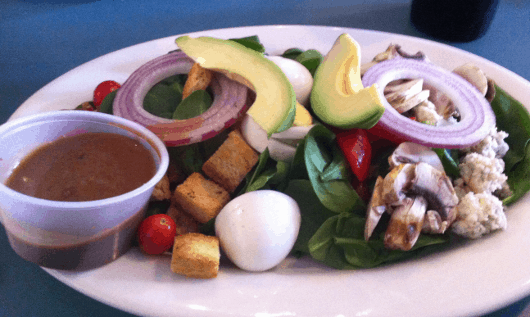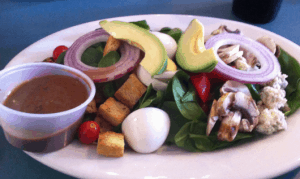 I'm Juliette! My husband, my 6-year-old and I love going out to eat and we are sharing our restaurant finds with you.
This weekend, we went to Natachee's and we could not believe that we had not done this restaurant review yet. In fact, we have enjoyed the whole experience of this wonderful casual restaurant for over two years now - the beautiful weather we have had lately makes it impossible to resist!
This is really a gem for families: they have a sand pit, a large lawn of grass for the kids to run around and some Adirondack chairs to lounge around by the sand pit. It is all fenced in and is right by the train tracks, so METRORail drives by on Main (the kiddos love waving at the train!)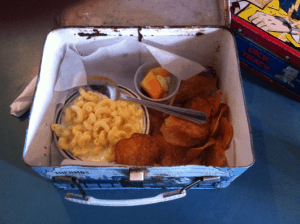 They have picnic tables outside (the most wanted tables when the weather is nice) and the inside is fun, retro and casual.
For this visit, we would have had to wait 45 minutes for an outside table (since it was sooooo beautiful), so our party of nine settled inside. Our kids are old enough to be outside by themselves which was great for them. They ran around while we waited for our lunch. They would come back inside for water every so often!
Natachees is known for its comfort food and has nice punch, cocktails and drinks for the adults (we enjoyed bloody mary's, beer and mimosas!). The kids menu is great and they are served in retro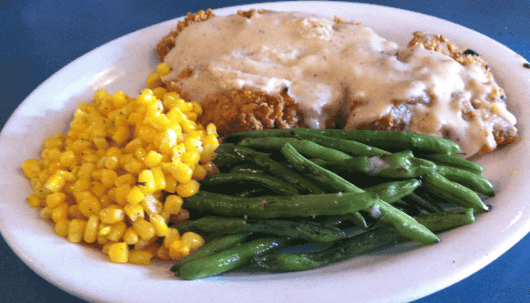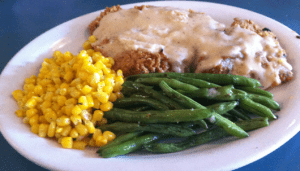 lunch boxes that are a big hit with the kids and the adults! Their bathroom is clean and has a space for changing babies.
What about their food? I ordered their popeye salad ($8.99) which I love and is fresh, delicious and filling. My husband ordered the chicken fried steak ($11.99), one of his favorite and our son had mac n' cheese ($4.99).
All our plates were empty by the end of the lunch! They even have a frozen Popsicle for the kids if they eat well, and some adults even got some that day!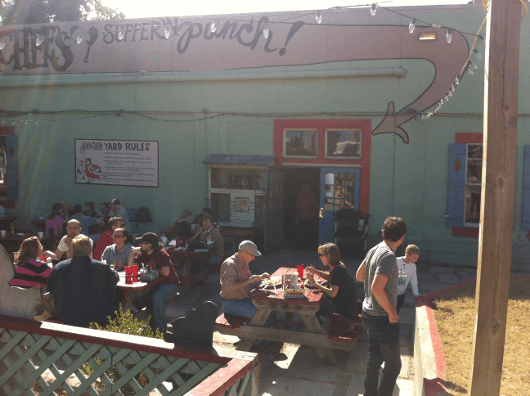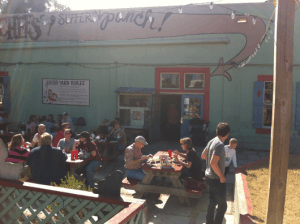 We love Natachee's because we feel relaxed , we eat well and we know our son has a great time. So take advantage of the next few beautiful weekends to try this delicious and casual restaurant.
See you next week for our next culinary adventure!