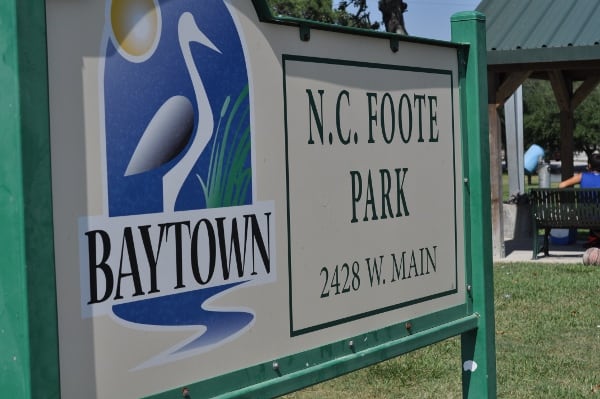 Address:
2428 West Main, Baytown, TX 77520
N.C. Foote Park in Baytown has a great playground, busy basketball court, picnic tables and a walking trail.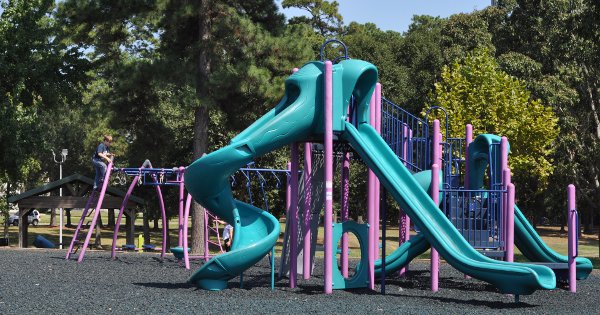 We first visited the
League of Women Voters Park
in Baytown, and were really excited about the equipment. Well, it turns out that Baytown ordered at least two of these cool play structures, because the same equipment was at Foote Park!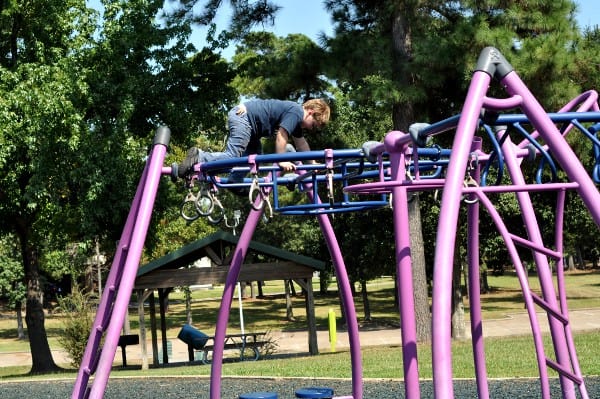 There are circular monkey bars, rings, spinning bars and some very tall slides. The kids played in the full sun playground and only agreed to leave when they needed a drink.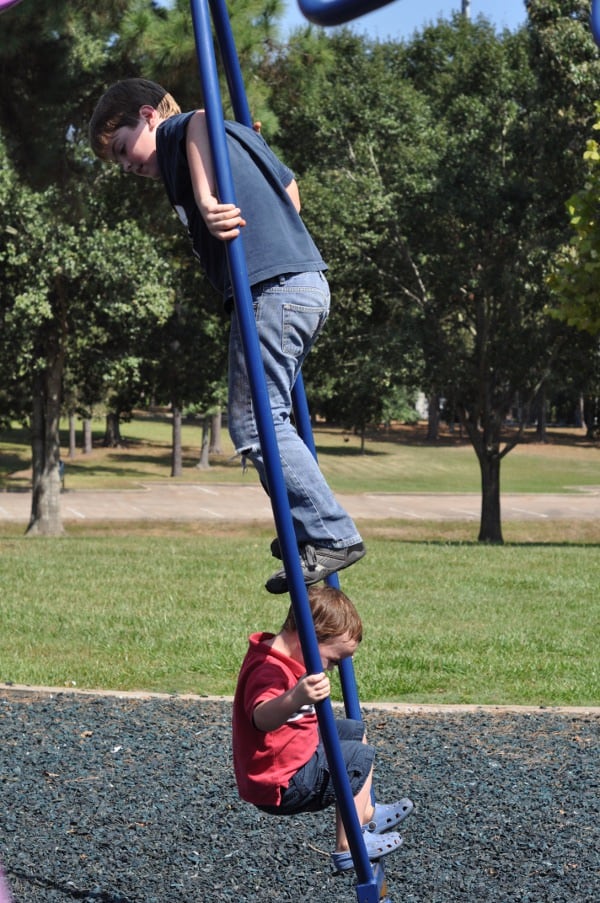 The park is behind the Baytown City Hall and had a big basketball game going on the weekend we visited. There is no foot traffic on the street by the park, but there were enough park visitors to make us feel safe.
The only restroom is a portapotty, so plan ahead.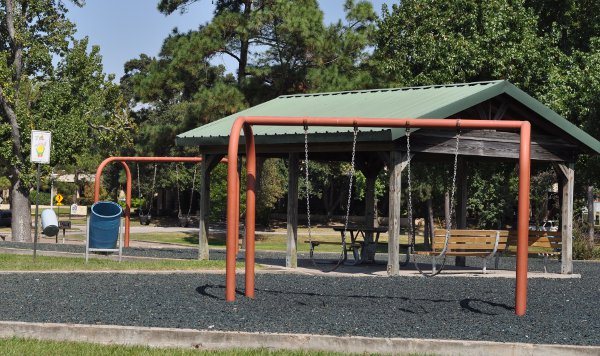 This park is right next to the popular
Calyspso Cove
, open during the summer.
If you are in the Baytown area, check out Foote Park!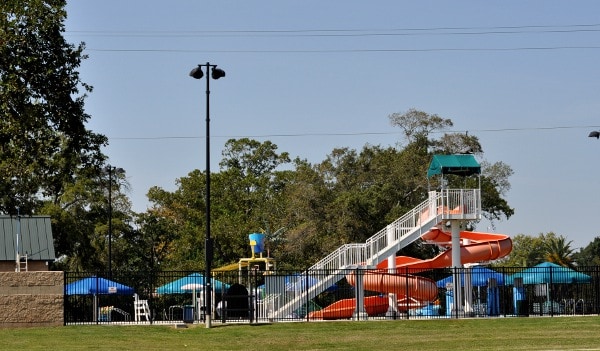 Find More Houston Parks: