Mulberry Park in Bellaire – Visiting Houston's Parks, One Week at a Time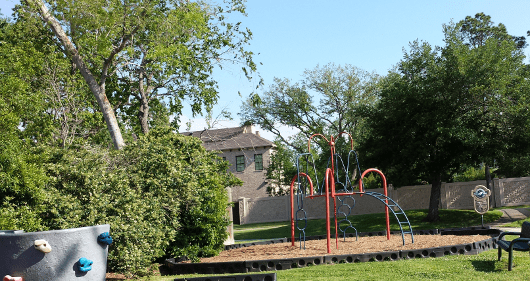 Address:
700 Mulberry, Bellaire, Texas
UPDATE:  SEE THIS NEW RENOVATIONS HERE!
Mulberry Park is on a small patch of land, tucked away in a fabulous Bellaire neighborhood, and cannot be seen from the street. As you drive down Mulberry, you just see a sign and a long driveway, tucked between the houses.
The driveway takes you back to a small playground, 3 tennis courts, a little league baseball field and train tracks. The land is right by power lines and the tracks, and behind houses, so my guess is that Bellaire developed it into a space for the community rather than building more houses. If you know the real story, or want to make up a better one, tell me!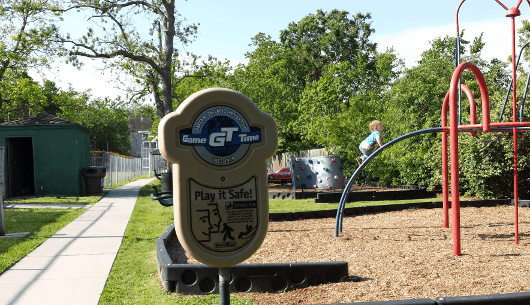 We went to the park on a weekday morning and there were several people playing tennis. We parked in the large lot and went to the empty playground. It was small, but had some unique things to do.
There is a climbing structure that is unlike any I've seen. There are ladders and poles and could keep the kids busy for a long time. The sign says it's for school aged kids, 5 and older, but 2 year old James can't read and didn't care to listen.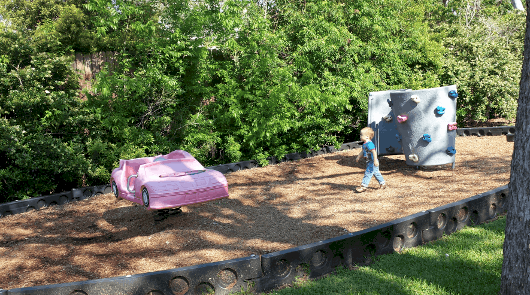 The middle section is a car and climbing wall for little kids. It's a little faded from the sun but still fun to play on. The third section has 2 big kid swings.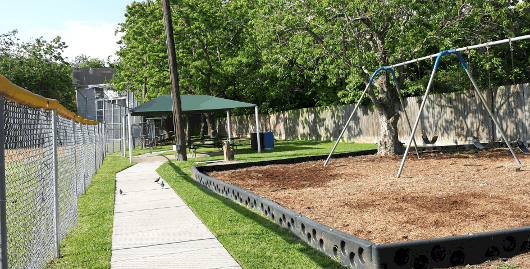 The park is small but was fun for something new. I bet siblings have fun playing during baseball games and tennis matches.
Since this park is away from the street and no one is watching over it, I'd usually be a little concerned about safety. That said, with the busy tennis court next door, I felt very comfortable.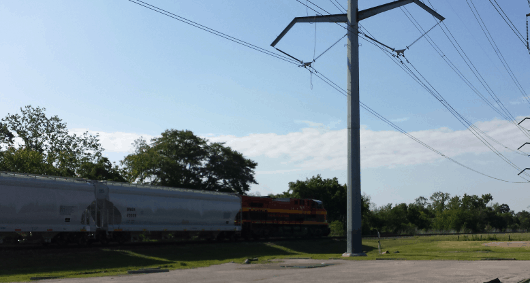 We had a good time at this little park and the climbing structure was one of our favorite things. The only thing better was the big frieght train that passed just 20 feet in front of us while we were getting in our car. Park and train… talk about an awesome morning!
I did not see a restroom, so plan ahead!