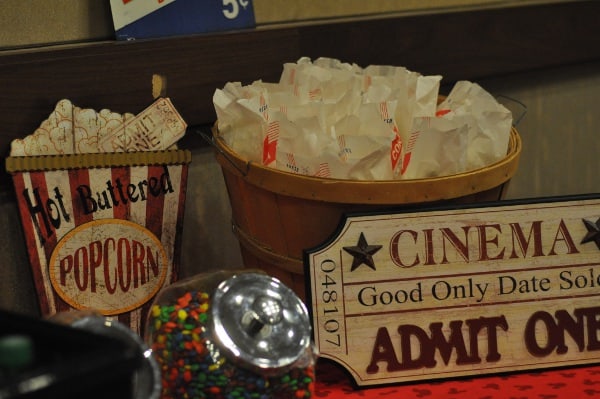 Movie theater, kids films and air conditioning… for $1 or less, all Summer 2017!
See the many options below and tell us what other reasonable movie tickets you've seen around Houston.  (And if you are looking for free bowling, free reading programs and more summer resources, go HERE!)
1.  Alamo Drafthouse – Choose your own ticket price – $1-$3-$5
100% of ticket sales are donated to local nonprofits.
June 9-15: Sing
More movies should be added soon.
2. Studio Movie Grill – $1.00 Children's Summer Series
May 29-June 2: Monsters vs Aliens
June 5-9: How to Train Your Dragon
June 12-16:  Rio
June 19-23: Turbo
June 26-30: Trolls
July 3-7: Horton Hears a Who!
July 10-14: Kung Fu Panda
July 17-21: Shrek the Third
July 24-28: Madagascar
July 31-August 4: The Peanuts Movie
August 7-11: Ice Age: Dawn of the Dinosaurs
August 14-18: Chicken Run
August 21-25: Home
August 28-September 1: Monsters vs Aliens
3.  Cinemark Theatres – $1 Summer Movie Clubhouse (or $5 for 10 movies)
Times, dates and movies vary by location, but many are on 10:00am on Tuesday and Wednesday! Adults are also $1 per movie.
4.  Regal Entertainment – $1 Summer Movie Express
Family movies playing on Tuesdays & Wednesdays for the summertime!  Dates/start dates vary by location… find your location HERE.
Tickets available for purchase at the box office and all movies start at 10:00 am. Each week both movies play on both days.
5.  Santiko's IMAX Theaters – Free Summer Movies
Tuesdays & Wednesdays at 10 am, from June 6 through August 2, for a FREE summer movie. Kids Summer Snack Packs are $4 if you decide to buy them.