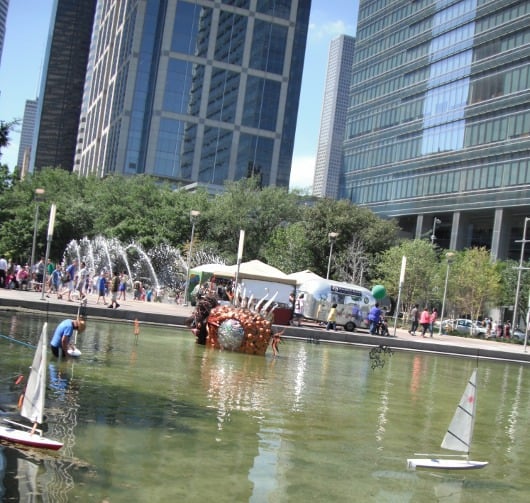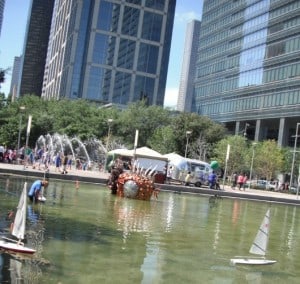 Yet another reason to love Discovery Green!
Since March, model boats have been available to rent for $5.00 for a 20 minute session. Available on weekends from 10:00 to 5:30, you can go to the Discovery Green office to pay $5.00 for a ticket. You can walk this over to the shallow model boat basin where someone is waiting to give you a boat. If you have your own battery operated remote control boat, you can use it for free.
My kids finally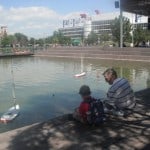 got a chance to drive a model boat last weekend. We arrived at 3:30 and were able to get a boat without a wait.
Sitting on the dock, my 4 year old was able to control the boat by himself (and was very proud of himself). He was a slightly crazy driver and he claims he learned it from his mom.
We recommend checking this out next weekend. Twenty minutes doesn't seem like a long time, but it's plenty of time when a 4 year old is behind the wheel.
Go HERE for details.