The Heights has several nice parks and Milroy Park is no exception. The park has a large play structure with lots of slides, places to climb, and monkey bars. There are also spring riders, swings, and a tire swing in the same area.
Next to the play equipment is a large grassy area and on the other side of this there is a tennis court, t-ball backstop and a sand volleyball court.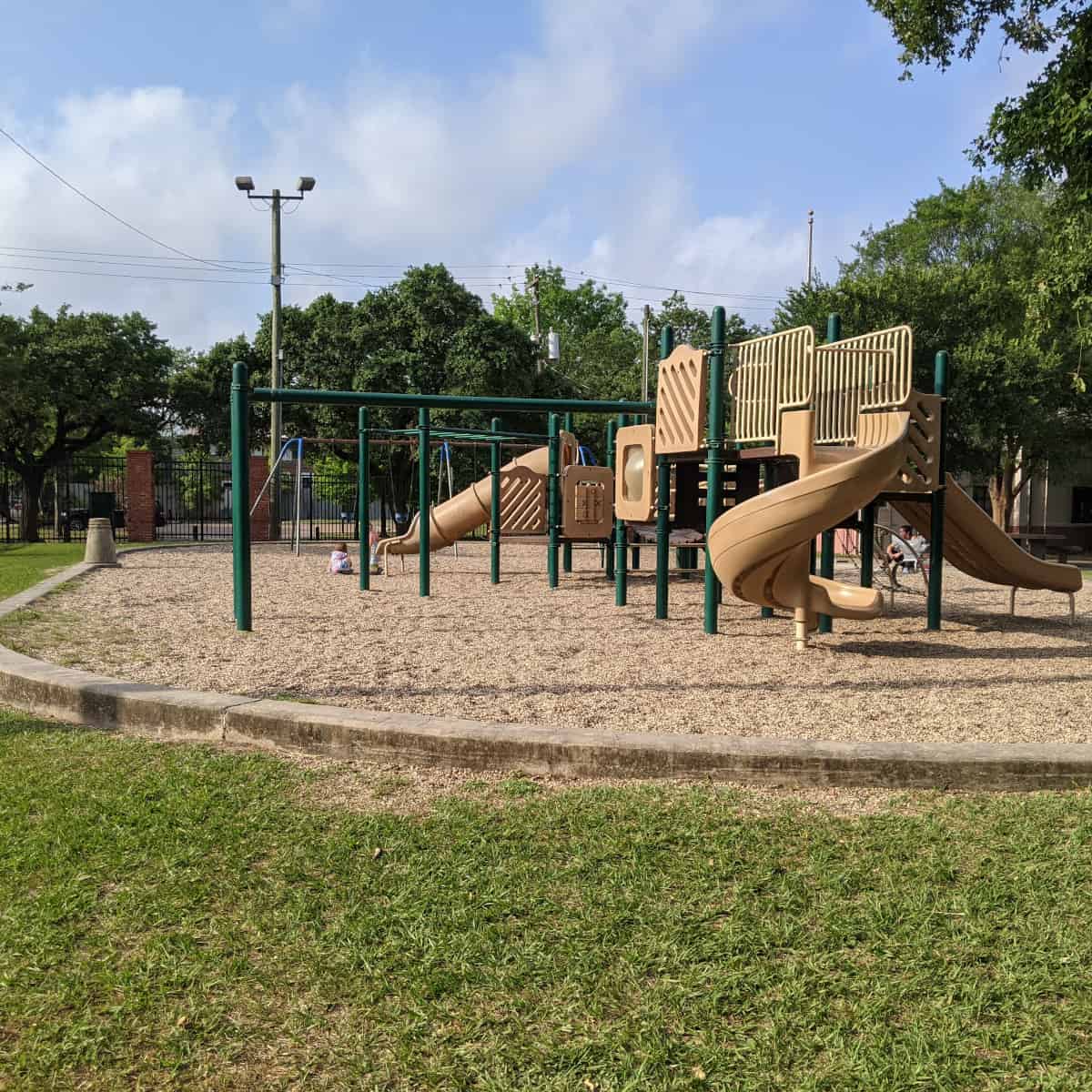 Milroy Park is fully fenced and is easy to watch. There is also a great picnic area, under the shade of giant trees.
The park is surrounded by a nice Heights neighborhood and is busy with local families. A lot of tots brought scooters... and the sidewalk is a great spot for them to ride away from traffic.
Parking is free on the street and in the parking lot.
There is also a community center at Milroy Park (but it has been closed with the pandemic). Go HERE for the latest details.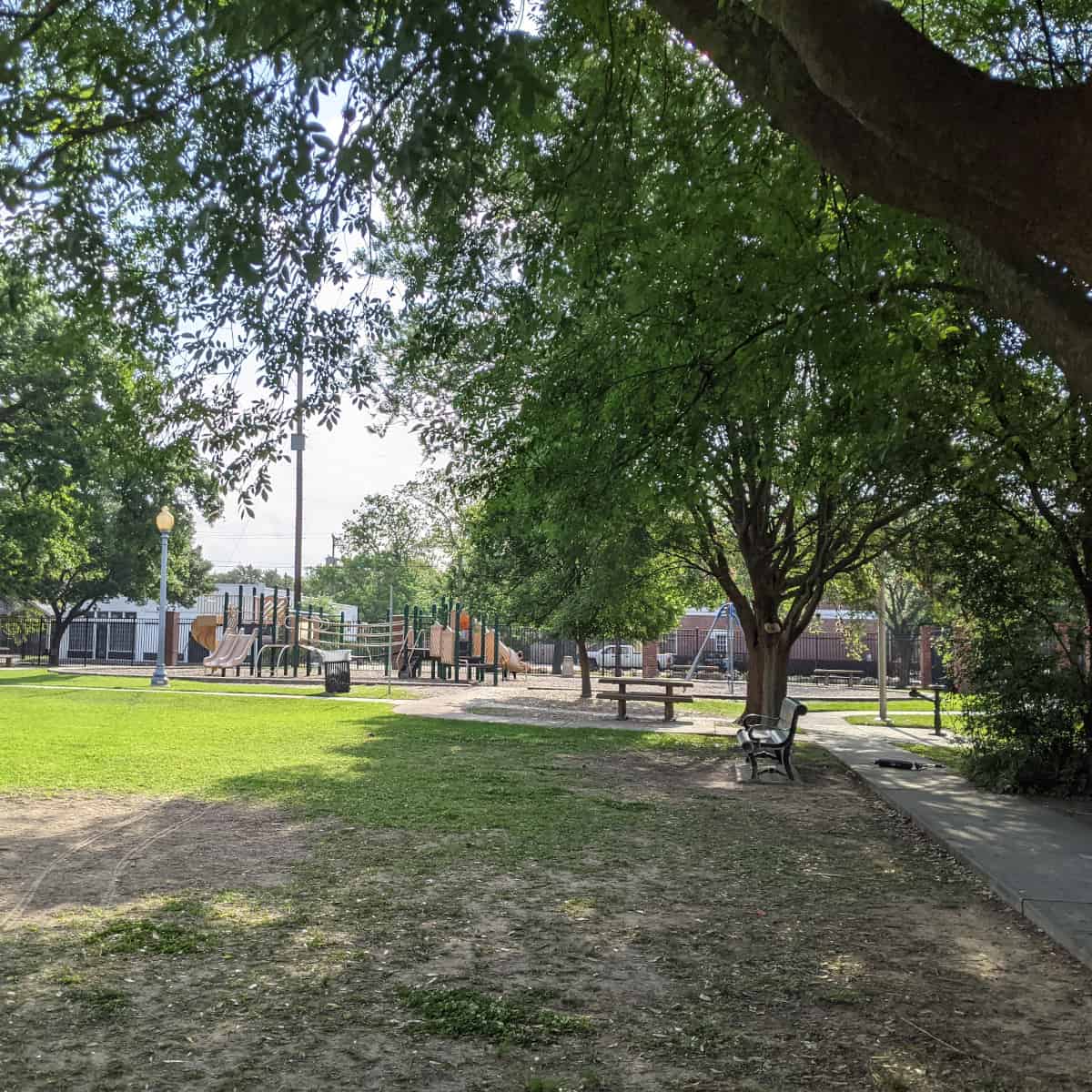 Click the address for the map: 1205 Yale, Houston, TX 77008
Or click HERE for more Houston area parks.