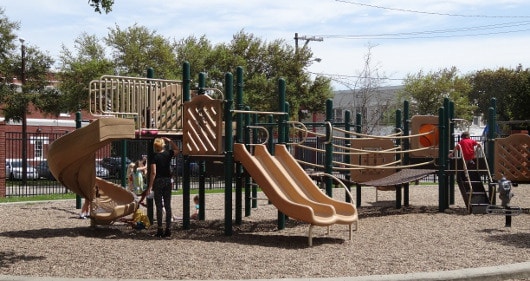 Address:
1205 Yale, Houston, TX 77008
The Heights has several nice parks and Milroy Park is no exception.
The park has a large play structure with lots of slides, places to climb, and monkey bars. There are also spring riders, swings, and a tire swing in the same area.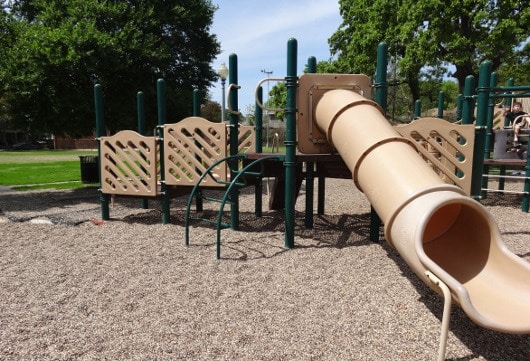 The kids quickly found out that there is a "secret trail" near the playground. It is a small area between some vegetation and the fence that they were able to explore.
I wasn't too worried about them playing in this hidden area because the park is fully fenced and they couldn't get very far. I would advise checking it out before allowing the kids to go back there though, just in case there are ants or other things that may cause a problem.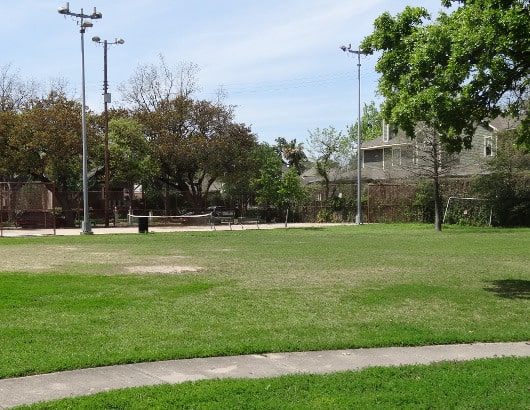 Next to the play equipment is a large grassy area and on the other side of this there is a tennis court and a sand volleyball court. The volleyball court was actually being used by a group of adults while we were there, but I can imagine that it becomes a large sandbox for the kids when a game isn't in progress.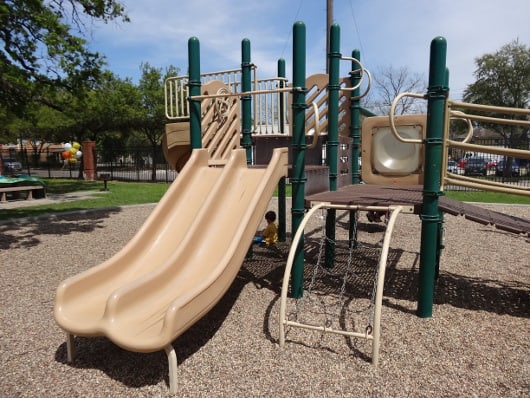 There is also a community center at Milroy Park. Because we were there on a weekend the building was locked (so we didn't have access to the bathrooms), but it should be open on weekdays. There is even a Tiny Tots programs offered on Mondays and Thursdays at 10:30AM for ages 4 and under that looks like a lot of fun. Go
HERE
  for details.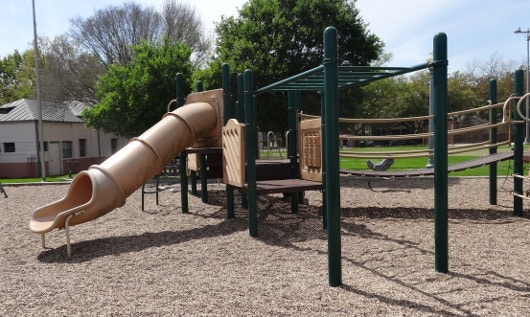 We had a great time at Milroy Park and hope you get a chance to visit it too!