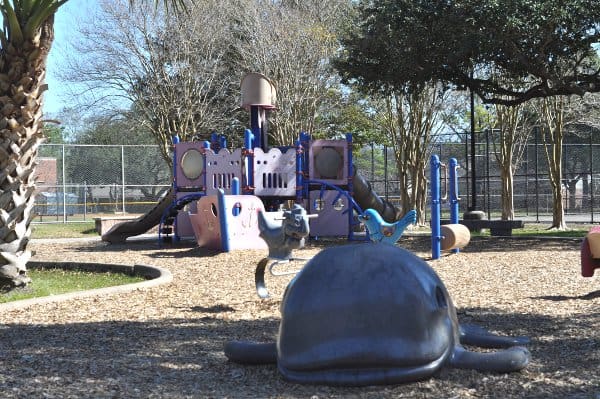 Address:
Jason and S. Rice, Houston, TX 77096
This Houston park has an amazing playground with an awesome boat, fisherman's wharf and whale slide... but it is looooong overdue for an update. It's Meyerland Park!
The playground has the coolest (well, I bet it was the coolest when it was new) boat, a spinner where you hold the handles and run, a teeter totter and a very neat concrete whale slide. It really is a great set up for young imaginations.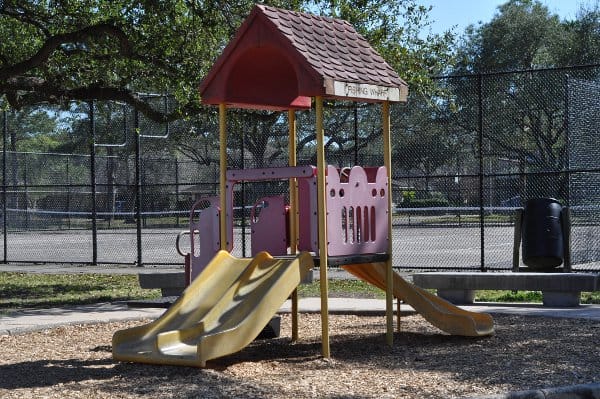 This park has tennis courts, ball field, a playground and free street parking. It is right next to Lovett Elementary School and is lined by houses on the other side.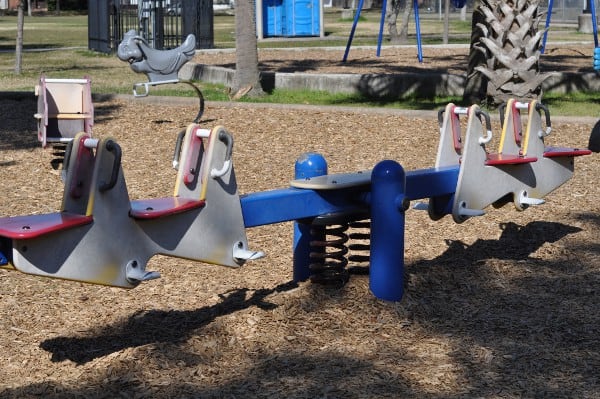 I hope this playground gets a makeover in the future... and keeps the boat theme!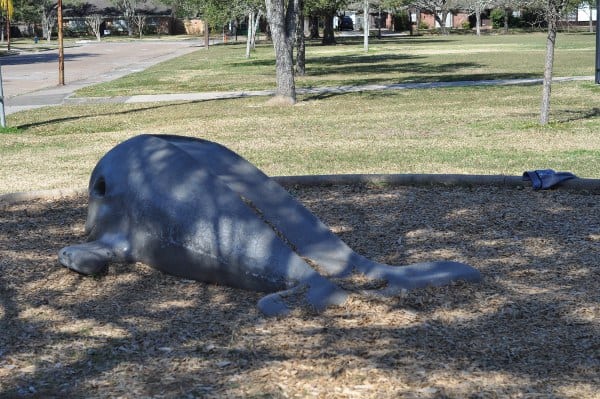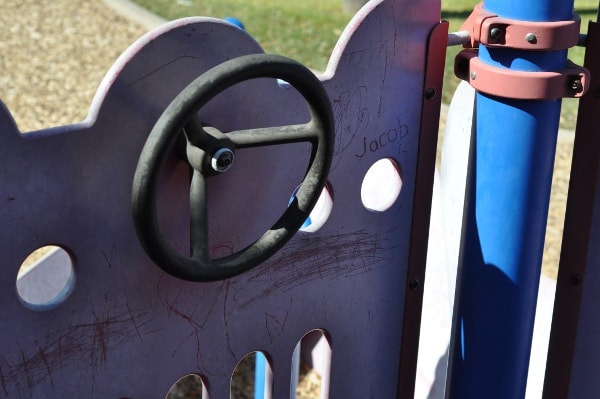 Find more Houston parks: