This Houston park has an cool playground with a boat, fisherman's wharf and whale slide... and it's been updated since we visited several years ago. It's Meyerland Park!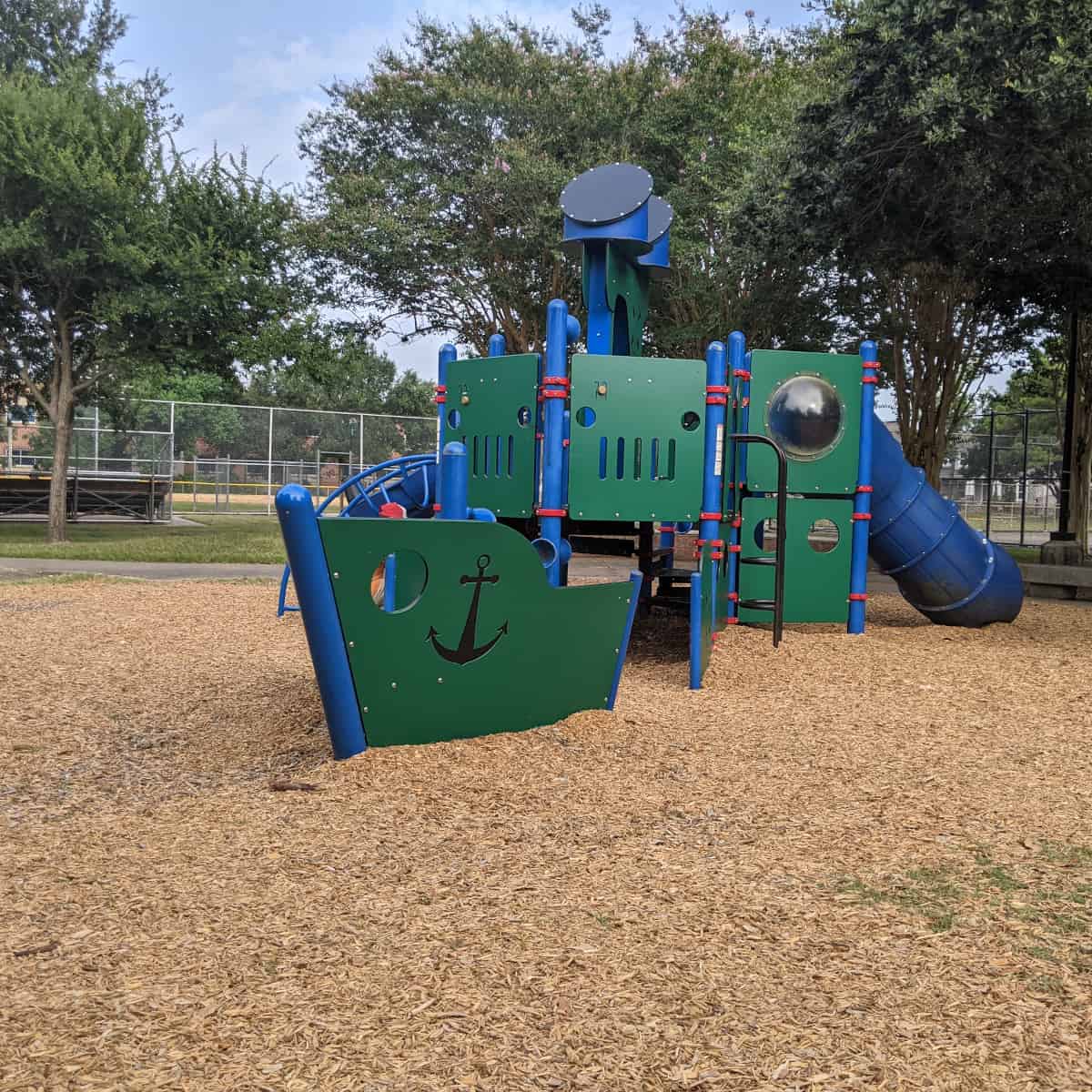 The playground has the coolest boat, a spinner where you hold the handles and run, and a very neat concrete whale slide. It small but really is a great set up for young imaginations.
Meyerland Park has tennis courts, ball field, a playground and free street parking. It is right next to Lovett Elementary School and is lined by houses on the other side.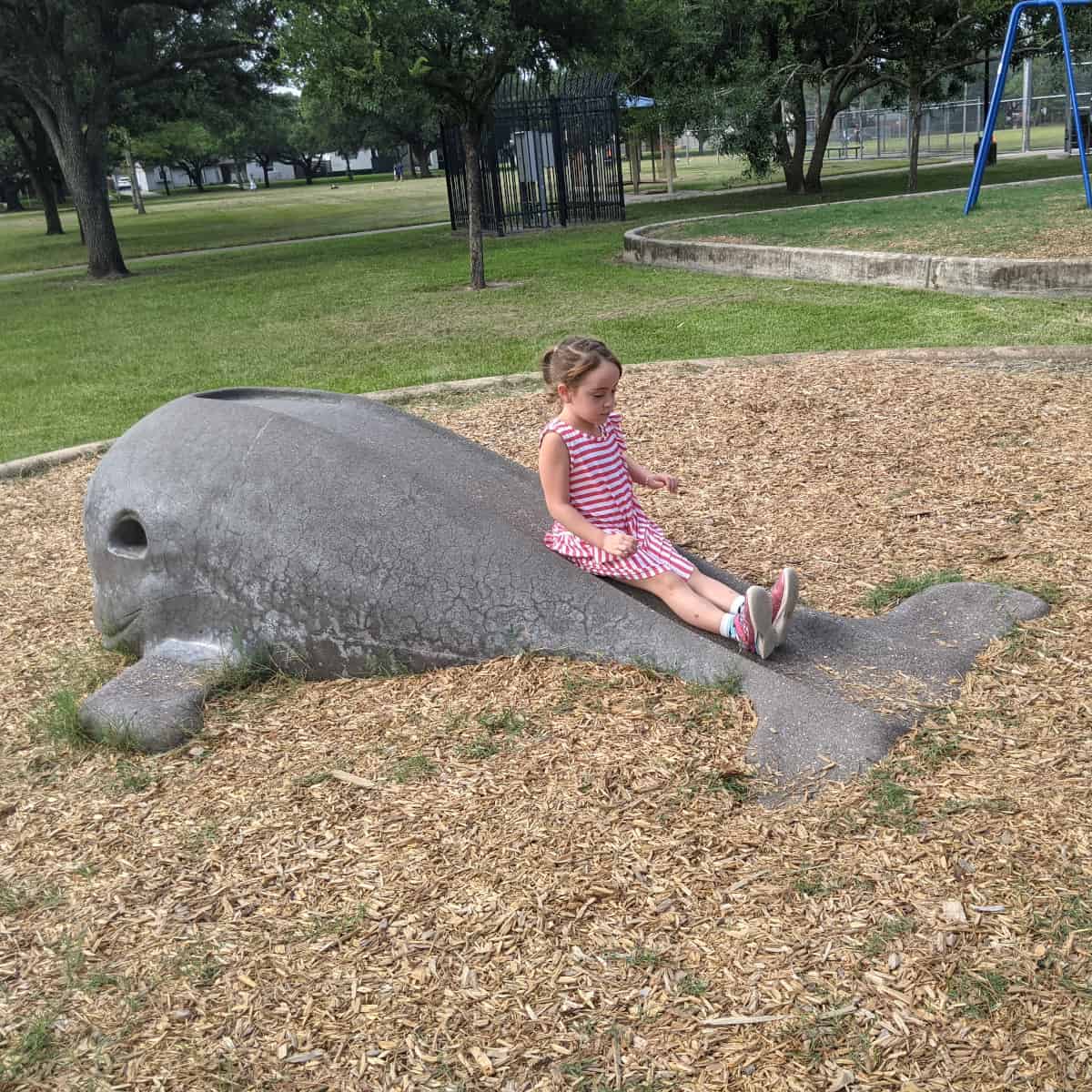 Click the address for the map: Jason and S. Rice, Houston, TX 77096
Or click HERE for more Houston area parks.