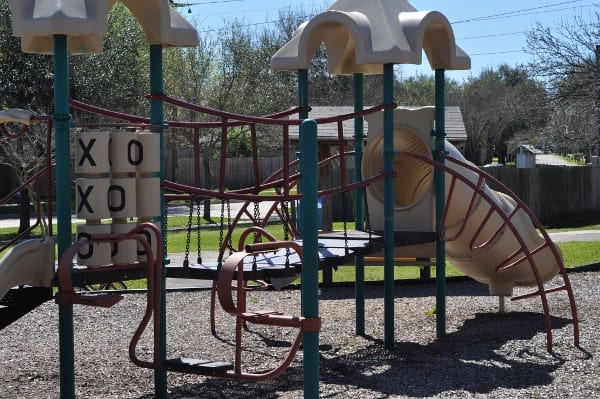 Address:
2710 Mesquite Drive, Sugar Land, TX 77479
Visiting this park was an accident... and it was a good one! Mesquite Park in Sugar Land is a small park in the Settlers Park neighborhood.
The size of the park is not big... but it is packed with cool equipment!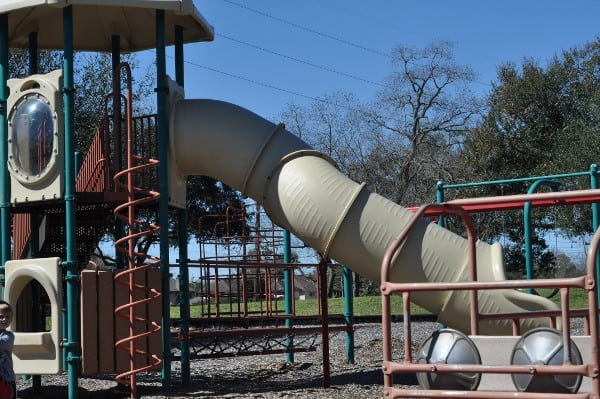 We found this park on the map (not far from where we were), saw that it was a city park, and headed in that direction. The neighborhood is nice and quiet and just one other family was playing on a weekday morning.
The park has faded equipment... but it is cool! A fire truck, climbing bars, zip line, swings, 2 play structures and unique bridges.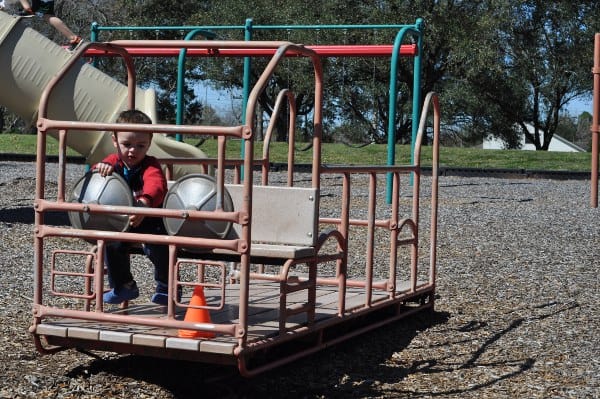 We really enjoyed playing at the park and are glad we added it to our itinerary! If you go, know the playground is in full sun (with no restrooms)... so plan ahead.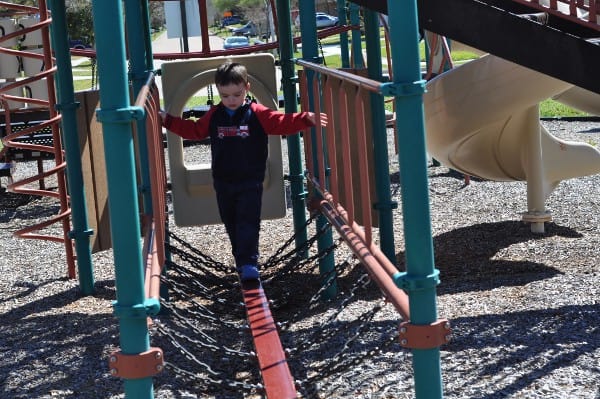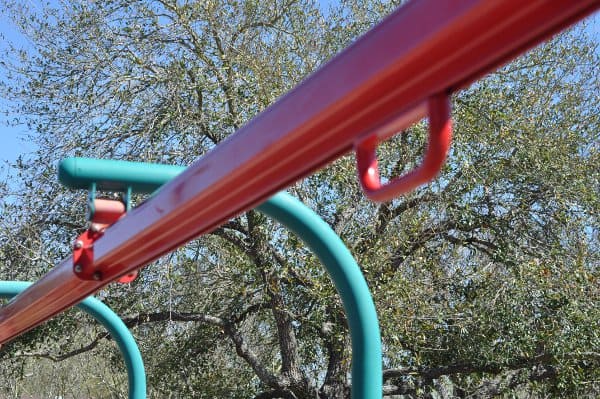 Find more Houston area parks: