Address: 1848 Westheimer Rd, Houston, TX 77098
As they say at Milk + Sugar, life is too short for plain vanilla!
This little Montrose ice cream shop is the brainchild of two ice cream enthusiasts, turning their favorite flavor combinations into ice cream.
Here you can find "Recess", which has sweet cream base + chunks of house-made peanut butter and chocolate. Or you can have "Rain or Shine", which has earl grey + lemon + lavender base.
See all the cool flavor combinations HERE!
I took the kids on a weekday, after school. The ice cream shop is right on Westheimer in Montrose... and there is free parking in the parking lot and on the side street.
Inside the shop is sleek and cool... with the ice cream mural you may have seen on Instagram.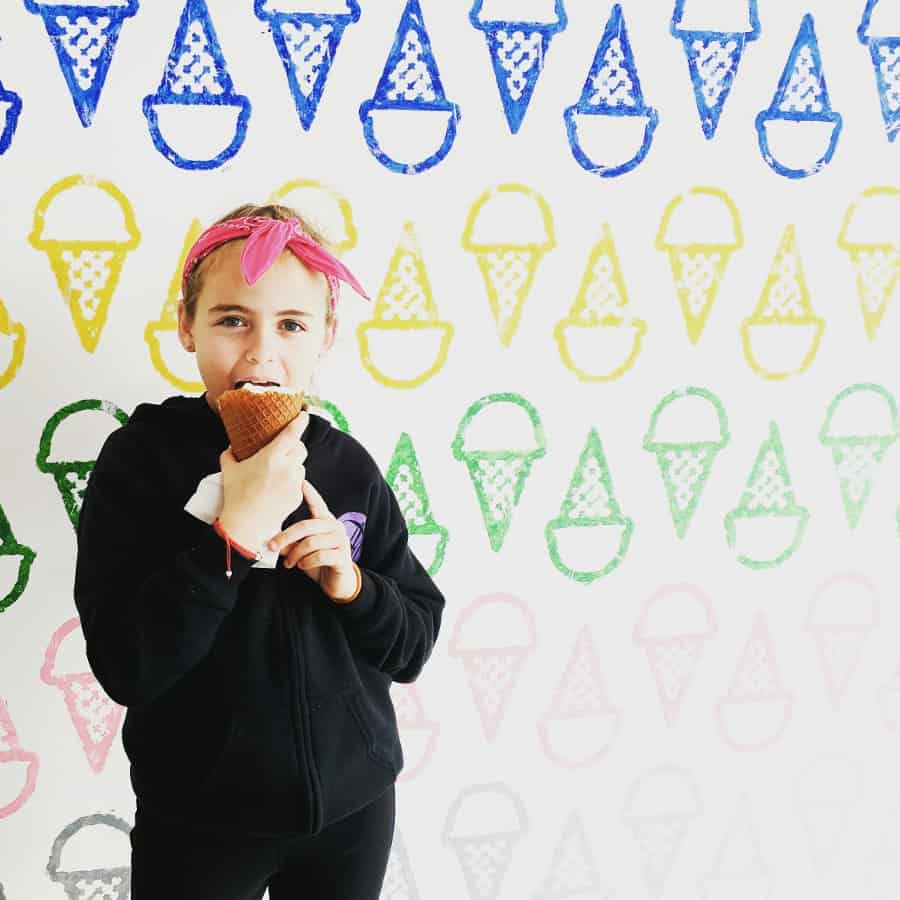 At the counter the staff was friendly and let us sample all the not-typical ice cream flavors... and we ordered Recess and Rain or Shine.
The ice cream is not cheap... but it was one of the more memorable spots we've been to recently!
Look at the pictures!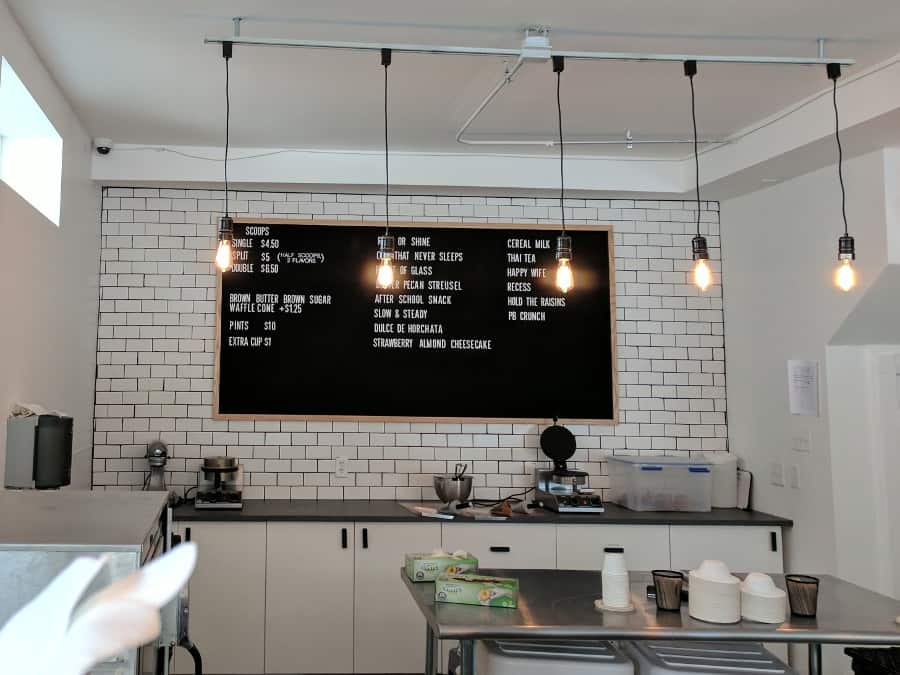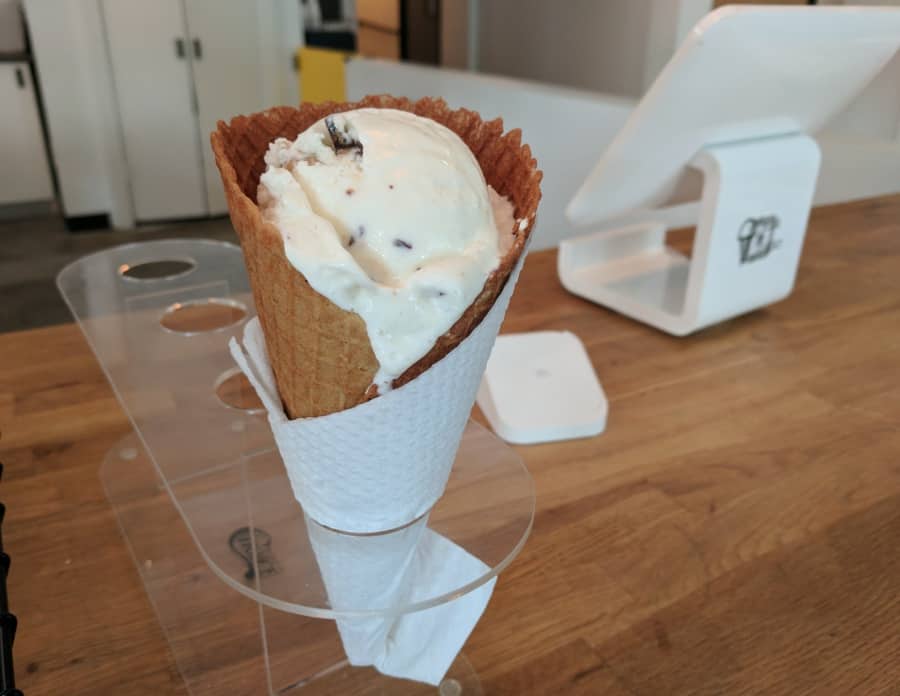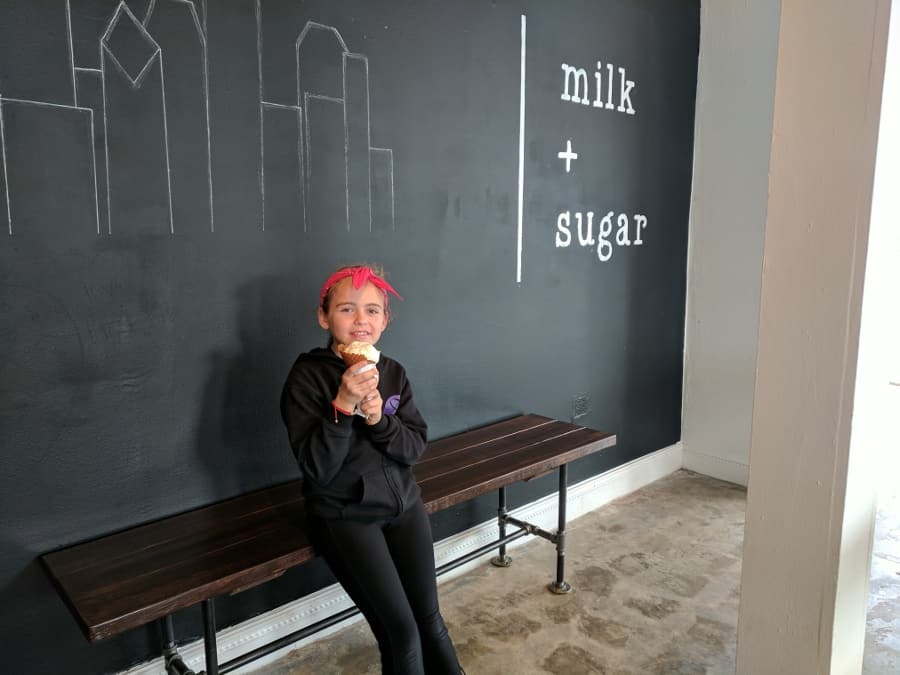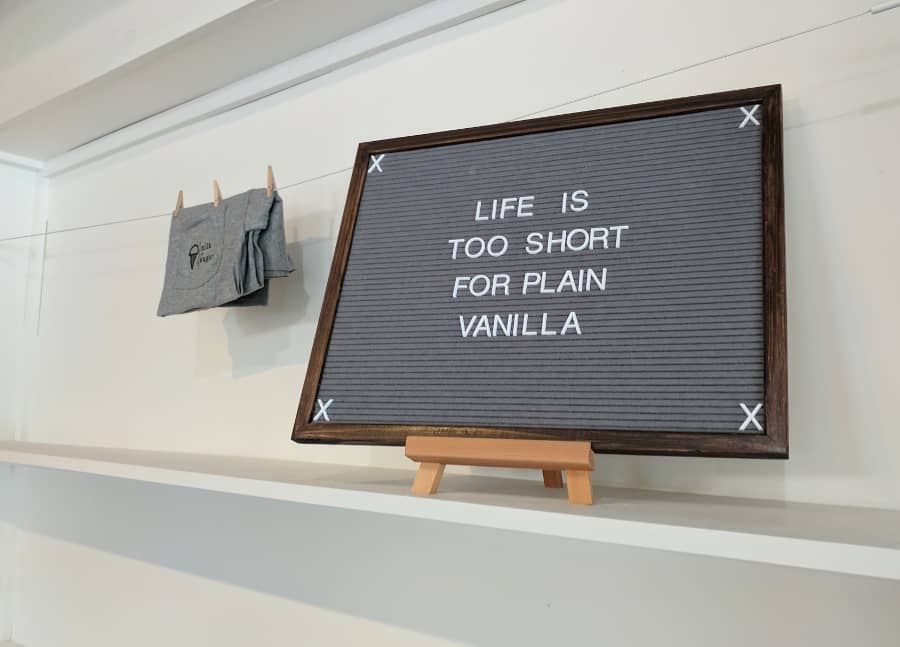 Find more Houston area restaurants: