This Marigold Mural is by Anat Ronen!
Not only are the flowers beautiful, but the mural is on a textured pebble wall, so the finished product is unlike other Houston murals!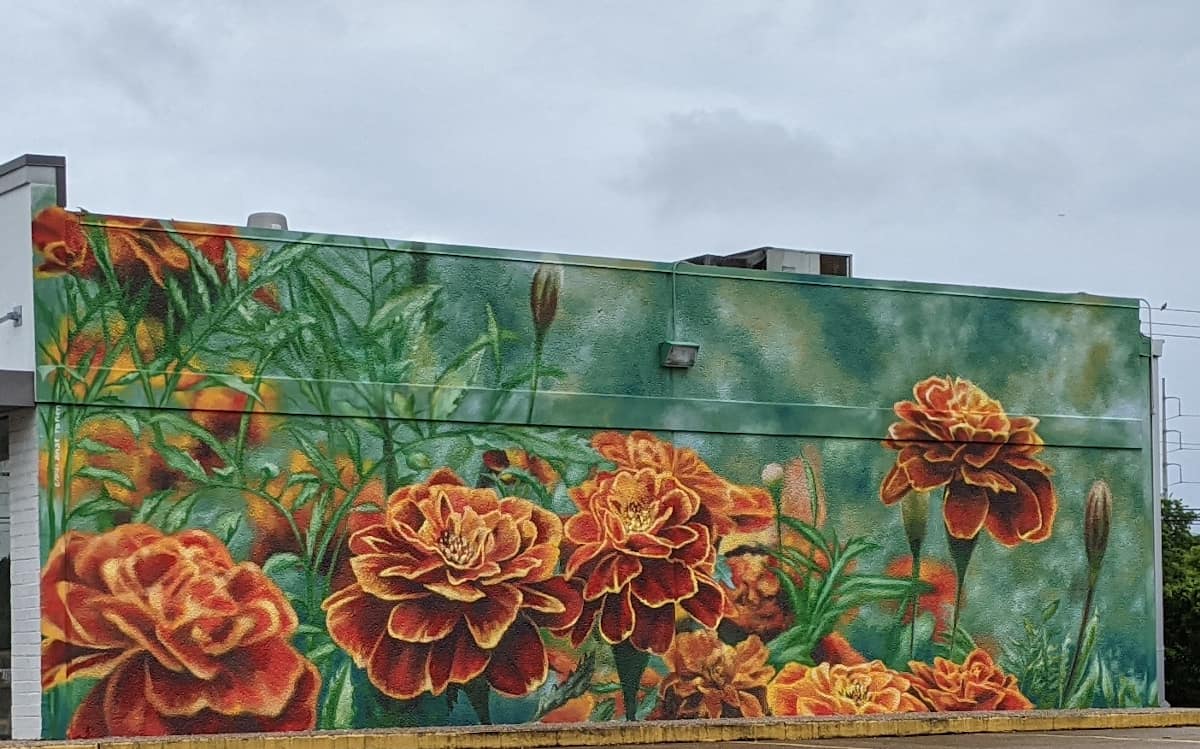 The Marigold Mural is on the side of a building (which is currently for lease). If you are driving north on TC Jester East, it is easy to find. Free parking is available in the parking lot.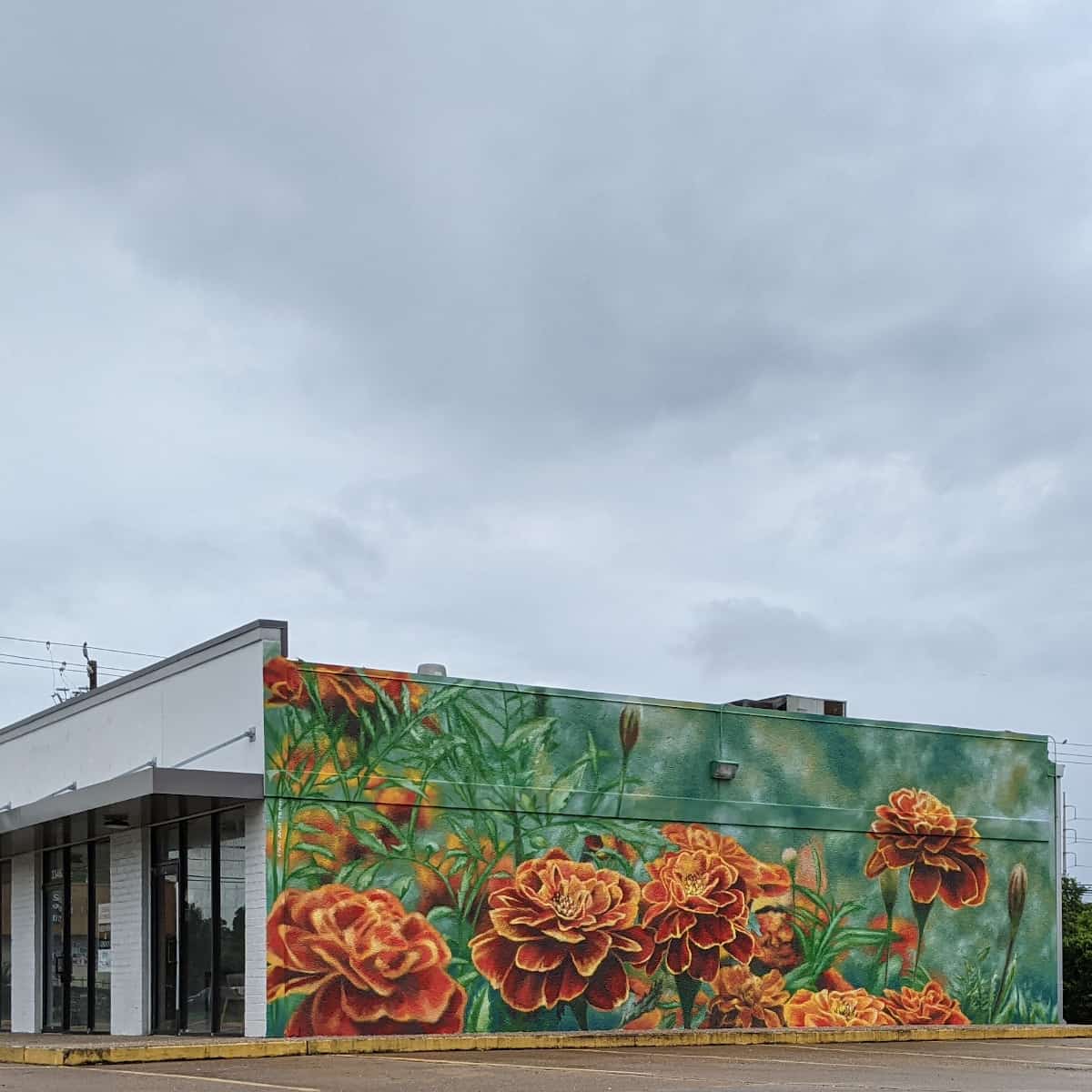 Click the address for the map: 3344 E T C Jester Blvd, Houston, TX 77018