Address:  Richmond and Mandell
Cost:  Free
Appropriate Age:  Any age
Our Review:  Mandell Park is at the corner of Richmond and Mandell in the Montrose/Museum District. In the 1980's, the city of Houston bought the land (which was part commercial and part residential) to build a public library. The city later decided on another location for the library and the land became an abandoned lot.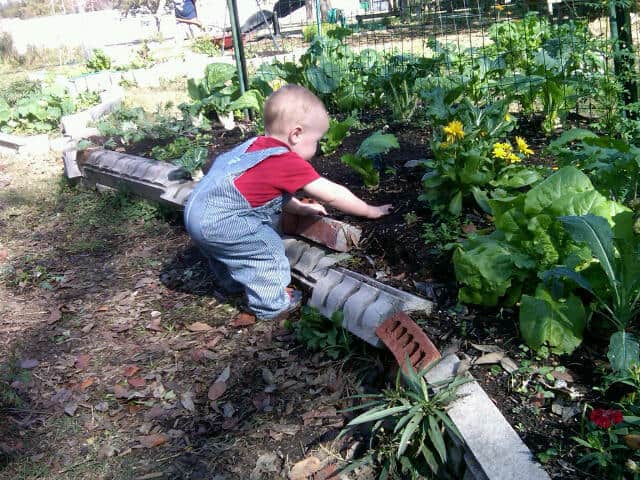 The residents of Castle Court Neighborhood Association took the initiative to clean up the eyesore and eventually started an organic garden. In 2004, the property was transferred from the Library Department to the Parks and Recreation Department. Due to the City's budget constraints a citizen's group was needed to continue the improvement and maintenance of the property so the Friends of Mandell Park was formed.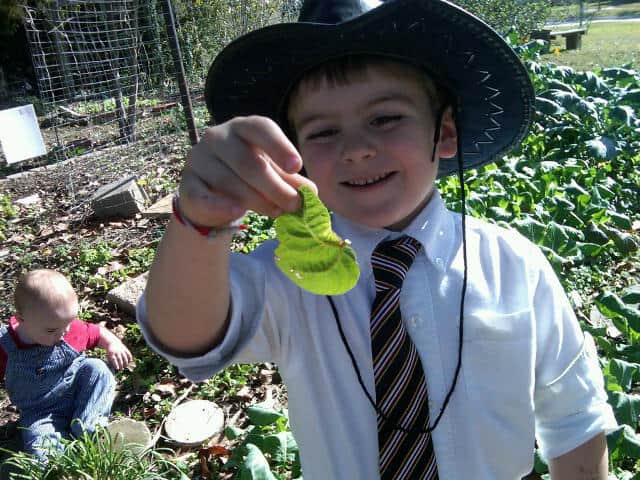 The Friends of Mandell Park rescued the land, and made great improvements, but have much more planned. The master plan can be found
HERE
. This is not to be a playground park, but a urban oasis. A place to garden, relax or catch a small show. And it's not just for grown ups.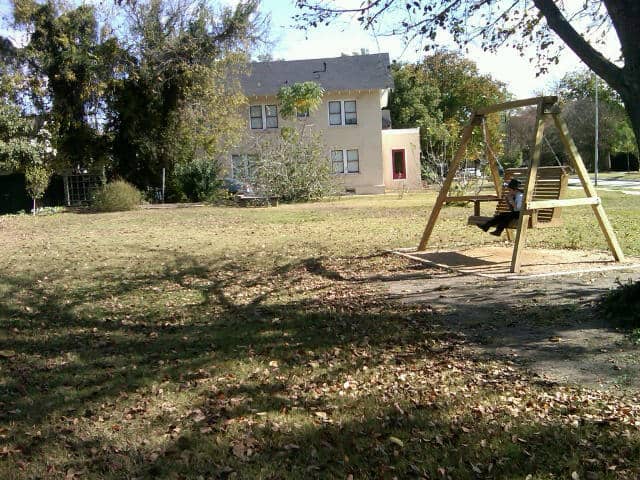 Friends of Mandell Park have hosts kid's ceramic making classes and other events, but our favorite thing to do is picnic at the park. On weekend afternoons we grab some lunch and head to the park. The kids walk through the garden paths, eat at the picnic table and relax on the swing. We then search for our favorite leaves and flowers. Brooke takes some pictures while Joe draws pictures.
Some day, when the kids are older, we want to volunteer in the garden and help produce organic food for local food banks. Currently, there are group gardening days on Wednesdays and Saturdays. For details, go HERE.
Go check out Mandell Park for yourself. Enjoy the gardens, take a picnic, volunteer your time, donate some money or simply be inspired to rescue an eyesore in your neighborhood.