Make the most of your private school tour!
Are you considering a private school for your child? Do you need more individualized attention, comprehensive course opportunities or an emphasis on spiritual formation?
But how do you select the right school?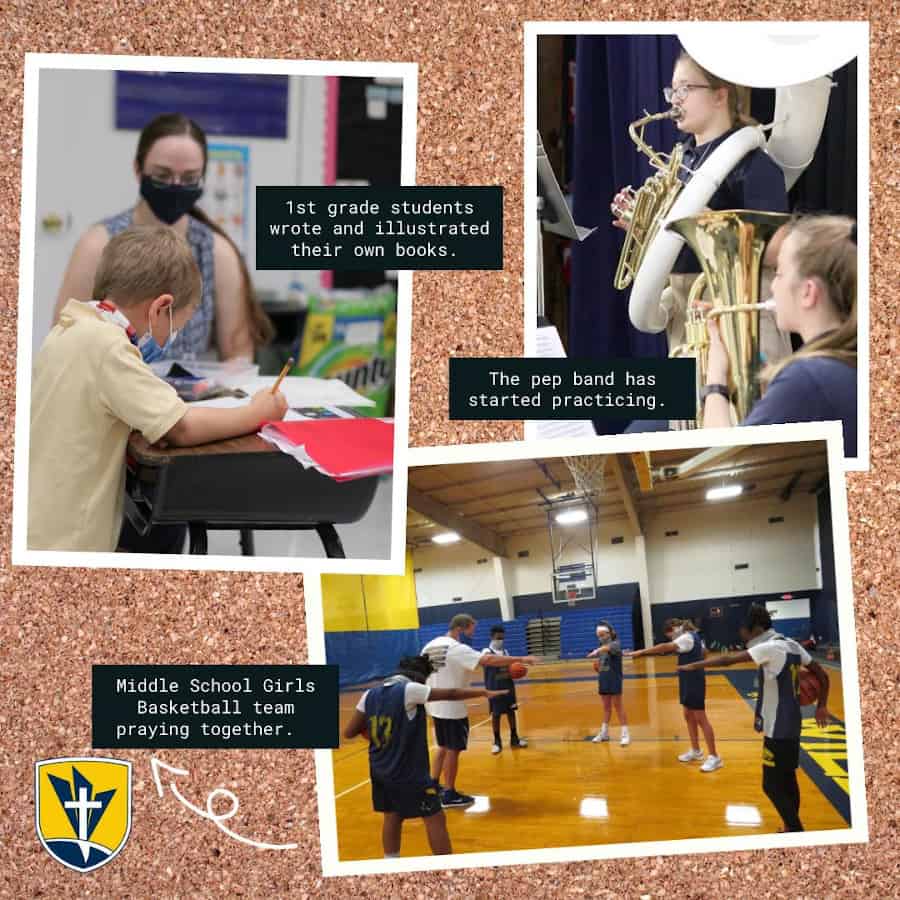 Make the most of your private school tour:
To make the best decision, Westbury Christian School suggests making the most of your private school tour... and below are the questions you should ask.
Admissions departments and associates spend a lot of time giving tours and are able to anticipate many of the questions a prospective family might have. Even though many of your questions may be answered during the tour, make sure to develop a list of questions that are important to your family. Write them down ahead of time and keep a notebook for questions that come to mind during the tour.
The questions you ask should be specific to your goals and values as a family, and a good admissions team should take the time to answer them. Westbury Christian School suggestions asking the following questions can help make sure you get a clearer picture of the school.
What type of students are you looking for? What would the ideal or model student look like?
Finding a school that's the right fit is important—for all parties involved.
Parents, students, and schools all have an equal stake in a successful admissions process and school experience. If all three are on the same page and feel confident about the decision, then the student will flourish.
If any part of the group has different goals or desires, though, then things may not work out well.
As you tour, look for examples of successful students and ask the admissions associate about the traits of the ideal student. Westbury Christian has developed a Portrait of a Graduate that highlights key traits that we want students to grow in during their time at our school.
Traits like perseverance, growth, and service may not show up in a math textbook or English scope and sequence, but they are abilities and characteristics that the school emphasizes, develops, and strives for with all their students. These are also indicators for interested families about how success at a school is measured or achieved.
If core traits like the Portrait of a Graduate do not match family values or goals, then you may want to look at additional options.
What are the normal class sizes? What is the teacher-to-student ratio?
Class sizes are often expressed as averages or ratios, but it's important for families to ask follow up questions about this information. In K-12 schools, this numerical average or ratio could represent the average for the entire school, not the normal experience at each division.
For example, a school's average class size may be 18, but all elementary classes may actually only have 14 students.
At many private schools, elective and enrichment classes tend to be smaller classes while core classes tend to be larger.
Families may want to ask about the anticipated class sizes for their specific student(s). The student-to-teacher ratio at Westbury Christian is less than 10:1. In our Lower School (PK-4), class sizes are between 11 to 16 students, while in middle and high school, our classes are between 5 to 19 students.
What is the school's curriculum and how does it prepare my child for college?
The word curriculum can carry different meanings for different people, so it's important to make sure you get the information you are seeking.
For some, "curriculum" means the company that produces the textbook or the type of instruction that is used.
For others, the term refers to the full scope of content covered in the class. As a parent, you may be seeking all that information, so make sure you ask follow up questions if appropriate.
You may also want to ask about the school's interpretation of the phrase "college prep," a common catch phrase that gets used a lot in private and public schools.
For some schools, that term refers to academic classes that are rigorous at a collegiate level. For other schools, it references a well-rounded liberal arts education required by all students.
At Westbury Christian, "college prep" means equipping students with the academic knowledge and skills necessary for success in college as well as the social and decision-making skills necessary to thrive in college.
What is included in tuition? Are there additional costs? Is there financial aid available?
Tuition and fee schedules are often published on school websites, and many families have probably reviewed this during their initial exploration.
Typical fees beyond tuition may apply to athletic participation, club dues, field trips, uniforms, or textbooks among other things. While the bigger fees may be listed on a fee schedule, many of the smaller unofficial costs of attendance may go unnoted.
If attending a private school is a major investment for your family, it's a good idea to ask about some of the unexpected costs of attendance. If the amount of attendance seems out of reach but the school seems like a good fit, don't be afraid to ask about financial aid or scholarship opportunities.
Schools may have a limited budget for financial aid or offer academic scholarships, so it never hurts to ask about this option. At our school, we offer incoming freshmen who meet specific academic qualifications an academic scholarship that is eligible for renewal for the rest of high school.
What are your teachers' qualifications and what kind of professional development opportunities do they have?
Different states and accrediting bodies have different requirements for teachers and for private schools, so it's always good to ask this question.
At Westbury Christian, we require all teachers to have a four-year degree in an area related to what they will be teaching. We also work with teachers to receive their state teaching certification, even though this isn't a requirement for private schools in Texas.
Students learn best from qualified teachers who use effective instructional practices, and ongoing professional development is essential for teacher quality and student achievement. Asking about teacher professional development opportunities can give you insights into the topics and issues that a school values.
This fall, Westbury Christian has focused our professional development program on supporting students emotionally during a disruptive time, creating an inclusive environment, and equipping teachers for online and blended instruction.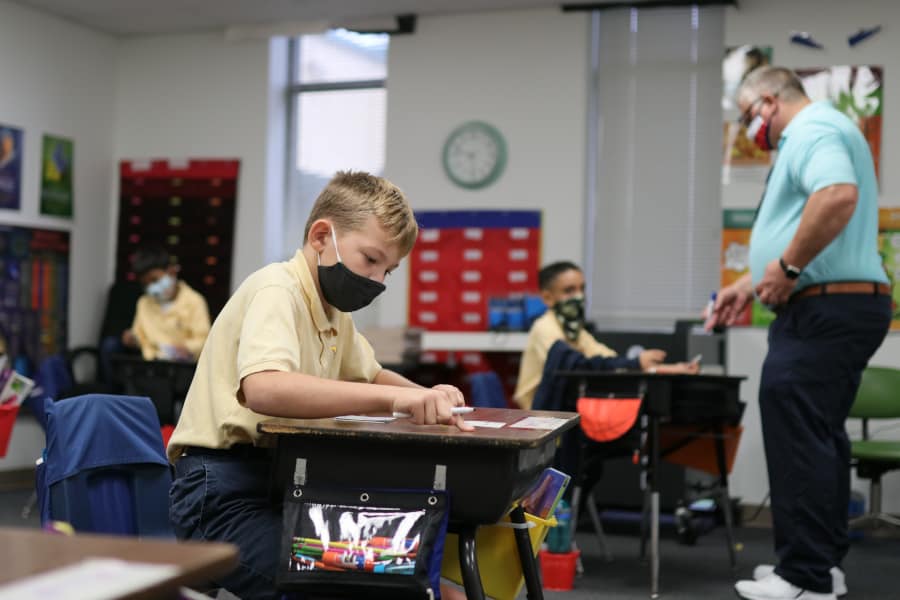 Whether or not your student attends the official private school tour, try to arrange a shadow day for students to see a behind the scenes—or in the seats—look at the school.
Make sure it goes at least through lunch and several class periods so that students can get a feel for the social and academic culture of the school. Navigating the private school admissions process can seem overwhelming, but taking the time to prepare for the tour can help make the most of your time.
To learn more about Westbury Christian School, go HERE.