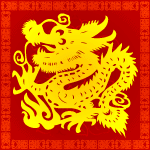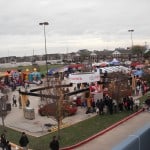 Did you get out to the Lunar New Year Celebration at Viet Hoa Center today? We took the kids and had a good time.
The Viet Hoa Center is a large shopping complex. There is a lot of parking in the lot and also at the school next door.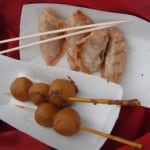 The fair is located in the parking lot. There are several shows, vendors and activities. For $5, the kids could spend the whole day in the play area with 4 bouncy houses and kid's toys. Joe spent his time here, but Brooke was too cold. We grabbed some pot stickers and curry fish balls and enjoyed people watching as Joe played. Performers were on the stage and fireworks and a dragon dance wrapped up our day at the celebration.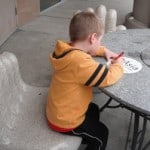 The kids all had fun and want to go back again next year. Joe's favorite things were the bouncy houses, the firetruck and winning a pen at a booth, with the pen being the very best thing.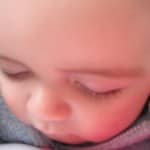 Brooke liked the food and the warm stroller. James just go so tired thinking about how he's going to rip up the bounce house next year, that he had to take a nap.