This Sugar Land park is really good. Lost Creek Park has a unique playground, bike trail, big pavilion, restrooms and lots of soccer fields.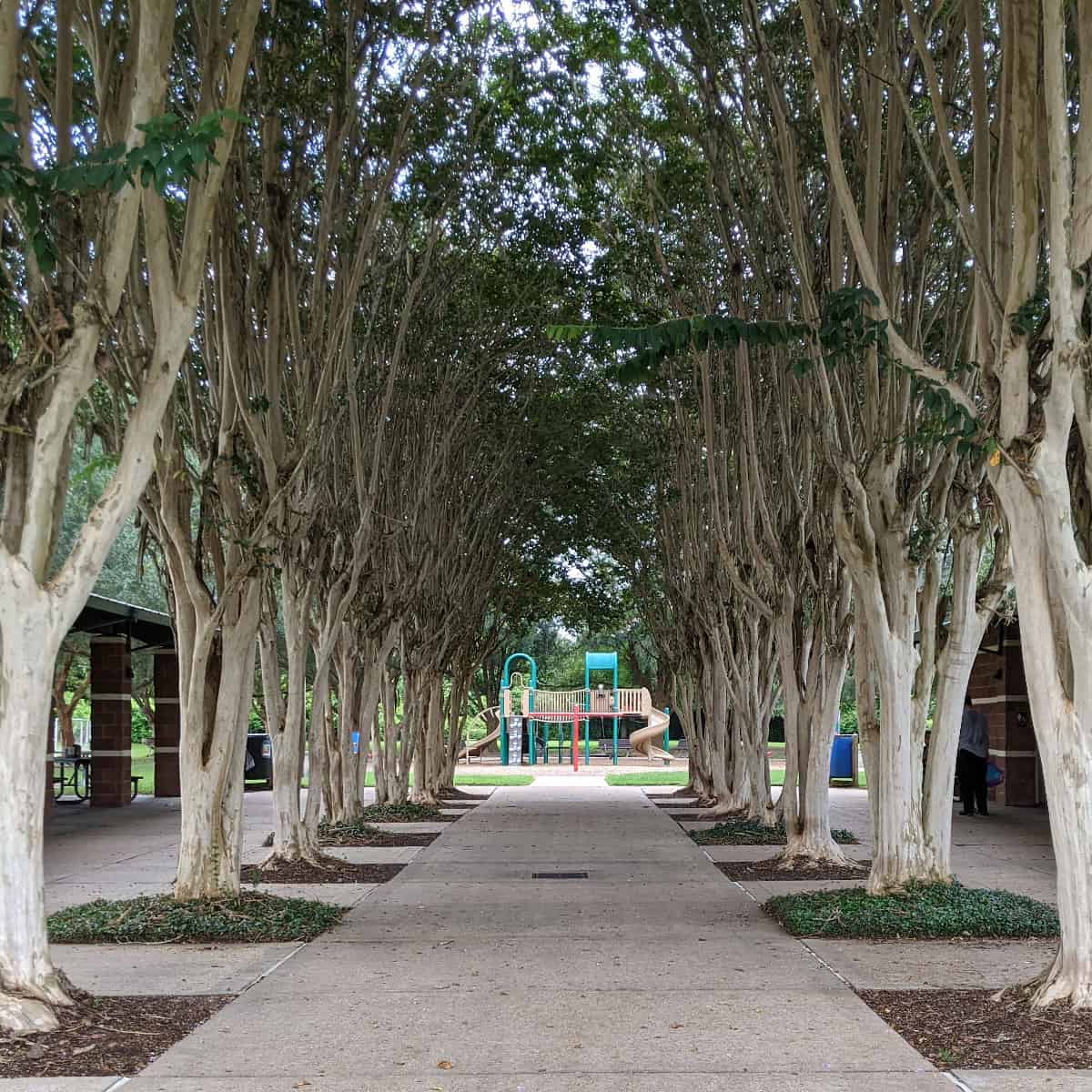 The playground has some of our favorite features in a playground… spinners, circle climbers, ninja-warrior-style monkey bars and a teeter totter. It also has baby swings and traditional play structure.
Next to the playground is a building with restrooms (that have been open when we visited).
Take a look at more pictures below! Lost Creek Park also has a a BMX track, but we did not visit it… so tell us if you go!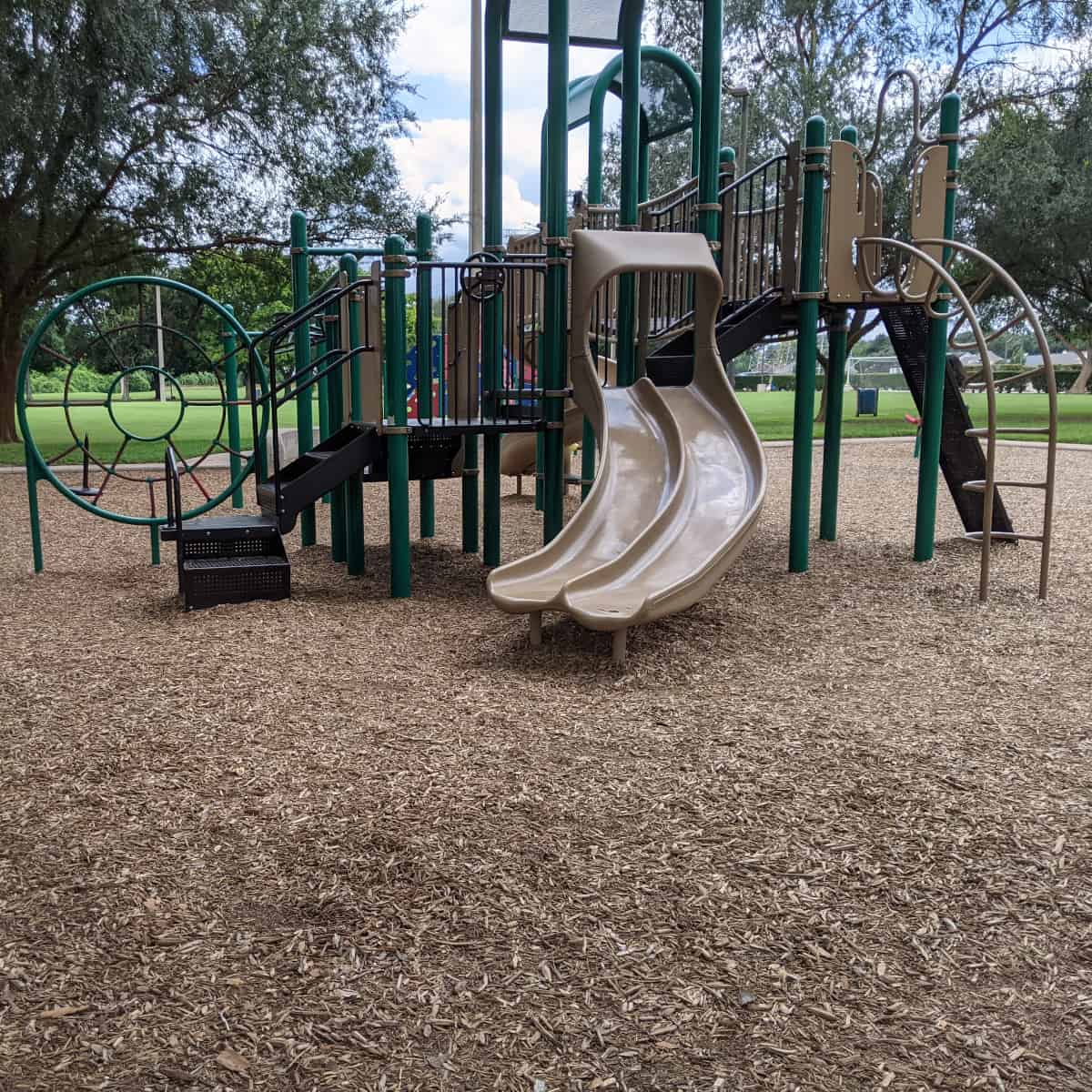 Address: 3703 Lost Creek Blvd, Sugar Land, TX 77479
Or click HERE for more Houston area parks.