Atascocita Park has a large playground with one of the highest skywalks in the area, walking trails, natural pond, dog park, picnic pavilion, and more!
Fun2Go Misters recently visited this park and you can see the pictures below!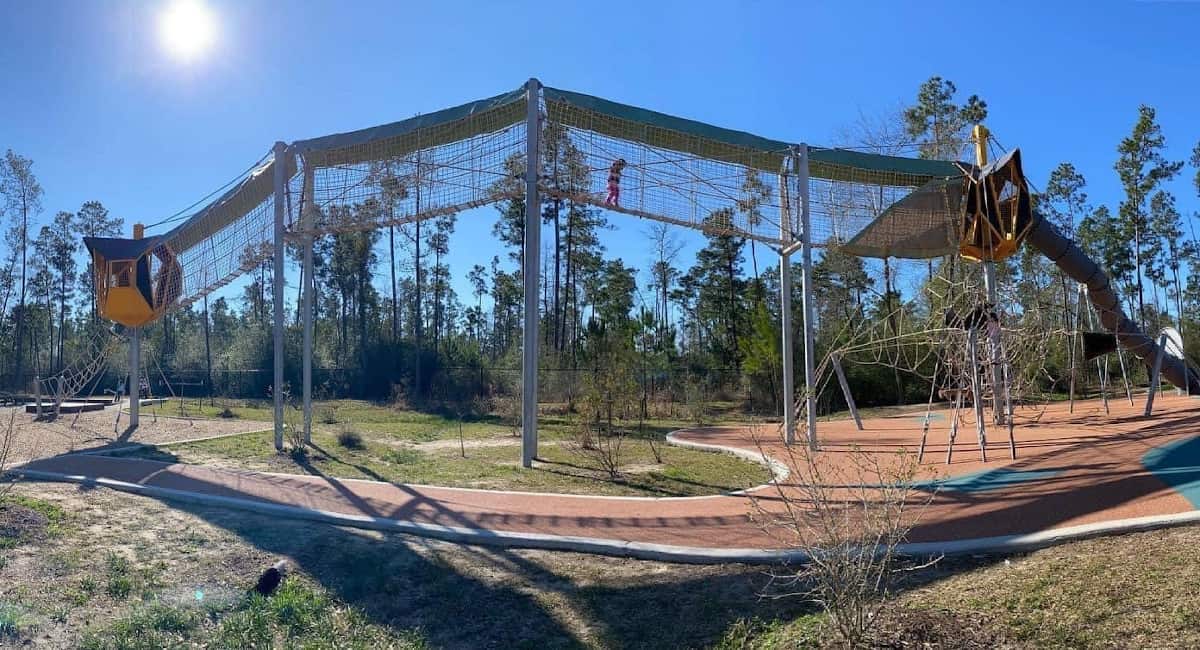 The unique play area at Atascocita Park has the cool rope structure, a water table, a sand area and swings.
The trails are mostly shaded and the pond has fish, birds, turtles and... as I see in some reviews, little alligators.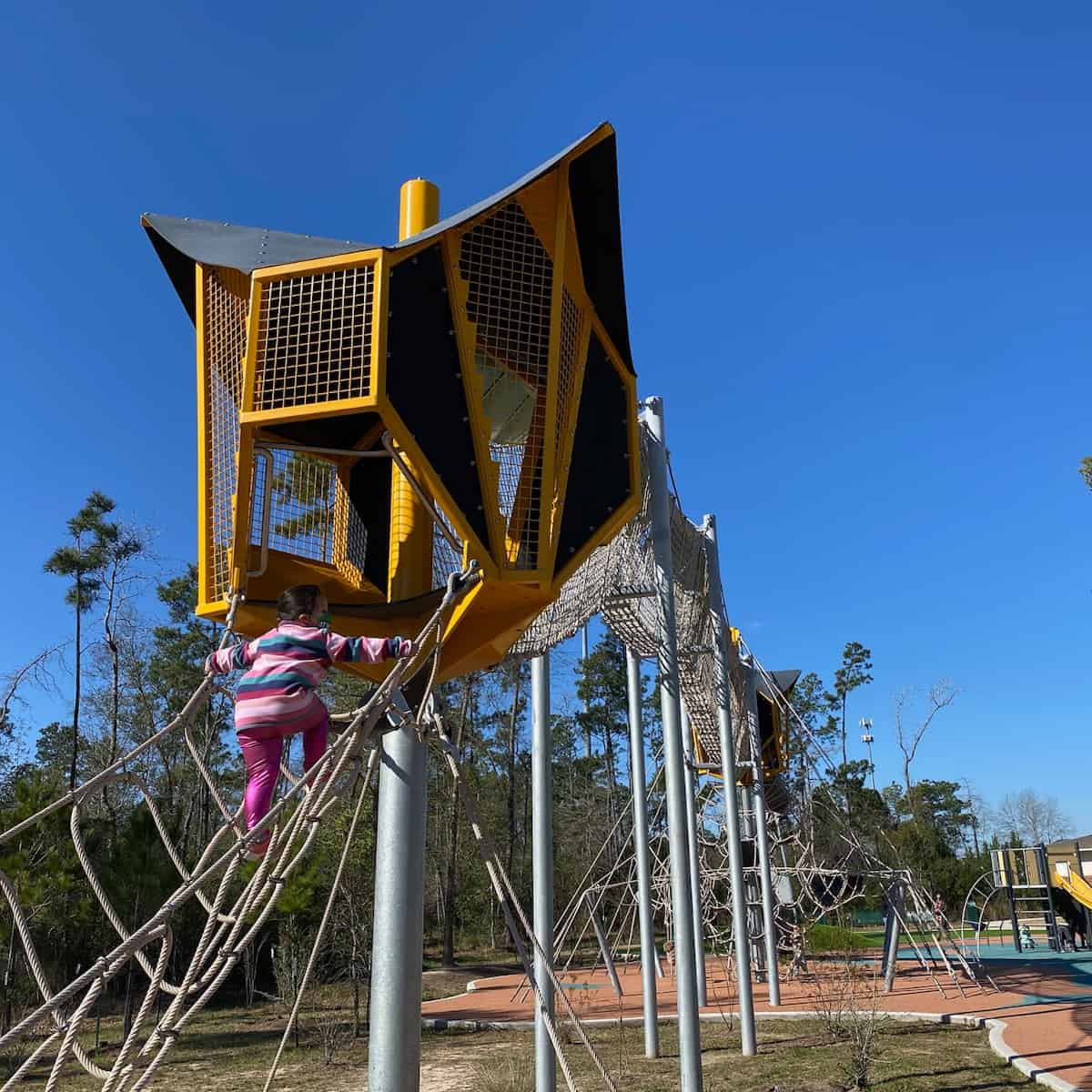 Click address for the map: 17302 West Lake Houston Parkway, Atascocita, TX 77346
Or click here for more Houston area parks.