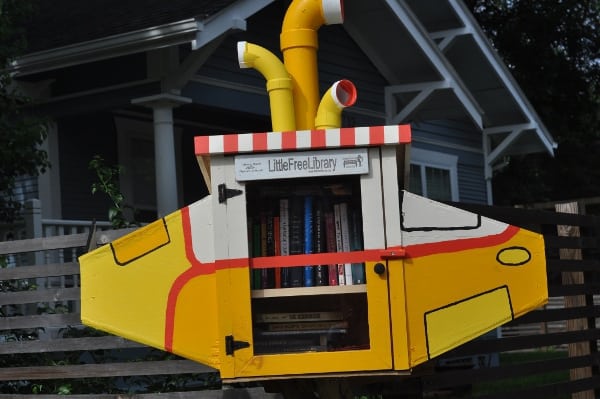 Have you seen these
Little Free Libraries
all over Houston? They are perched in front of homes, community centers and shops. You just bring your old books and trade for new ones!
We found this yellow submarine on Pecore Street in the Heights. We were on our way to a park, but when we saw this quirky box, we made a quick turn, parked on the side street, found a book in our car and ran over to the Little Free Library. It was so entertaining, we decided to search for the other boxes in Houston.
Go HERE for the latest map of libraries. The Houston Heights has about 8... and there are over 20 in the city.
Now we travel with a few extra books in the car... You never know when you might want to trade Captain Awesome for Ramona!