Here's another awesome mural by Artist David Maldonado! The Light, Bright, Refreshingly Houston Mural popped up as part of Big Walls Big Dreams.
You can see all the new Big Walls Big Dreams murals HERE.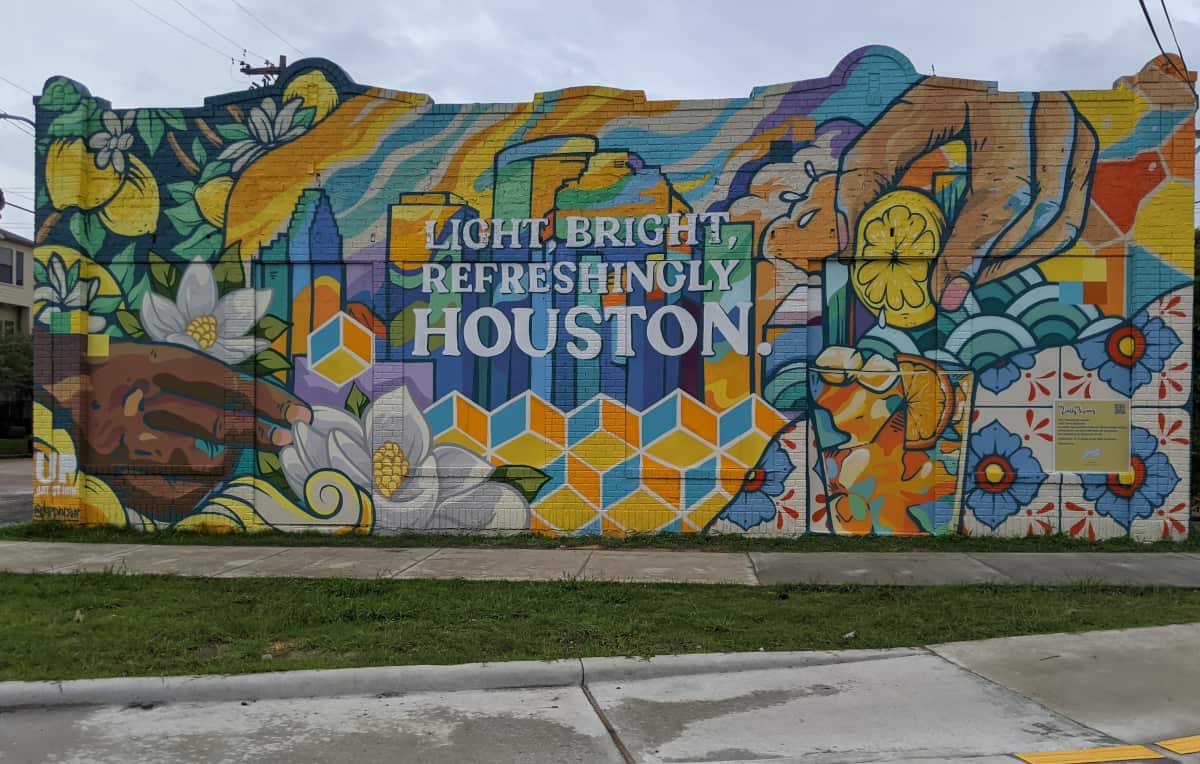 The mural is along Polk Street, just east of Downtown Houston. There is no parking right in front of the wall, but there is free street parking on the cross street.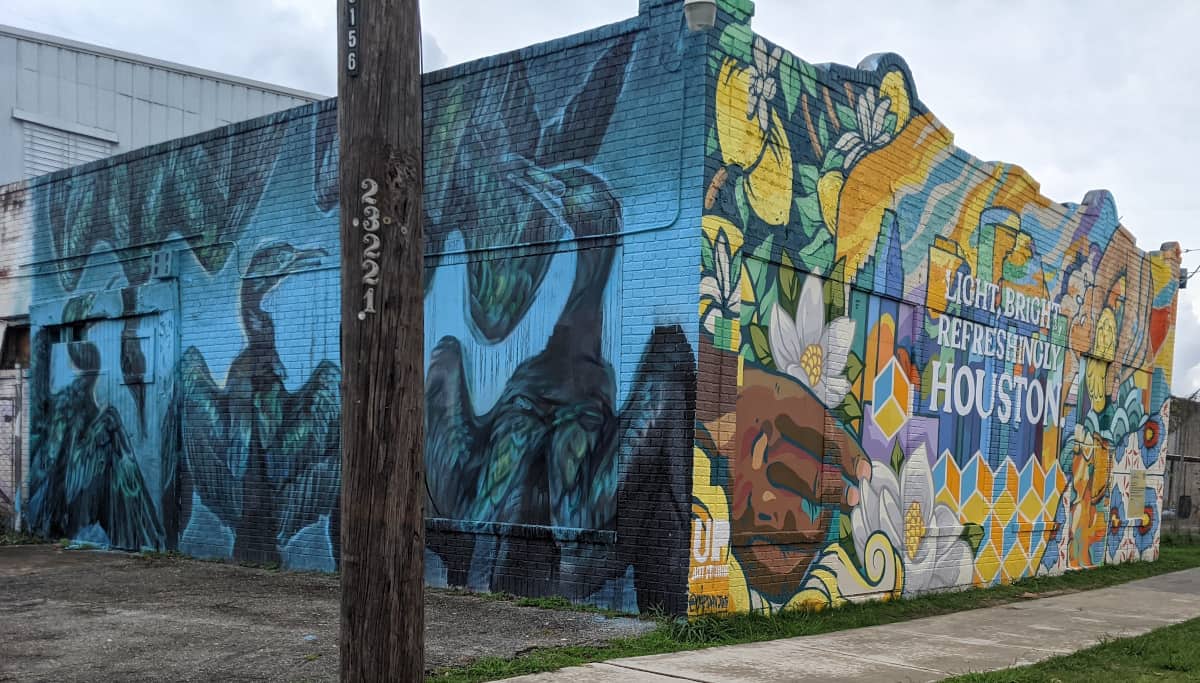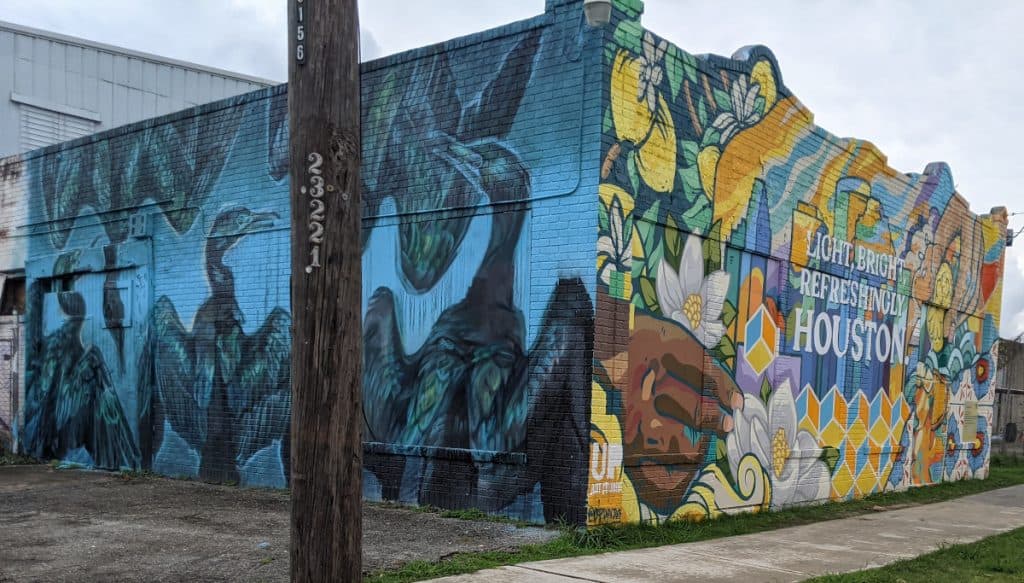 Click the address for the map: 2801 Polk Street, Houston, TX 77003