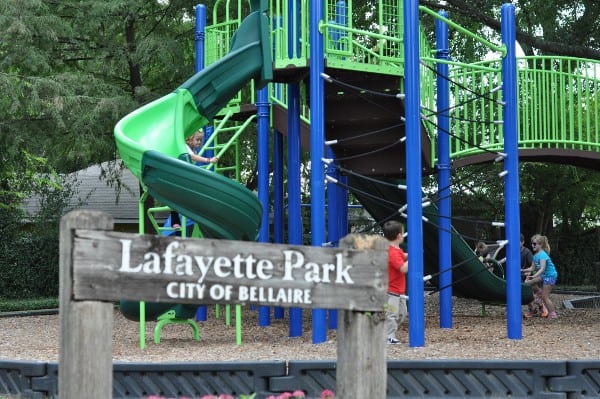 Address:
4337 Lafayette Street, Bellaire, Texas
Wow! Lafayette Park is a brand new park!
We visited this park years ago... and it was just okay. There were some nice features and a cool toddler soccer field... but the equipment was pretty beat up and I had mostly forgotten about it.
I was scrolling through the Bellaire website, looking to link to last week's park, and a tiny picture of beautiful equipment at Lafayette... so off we went to rediscover this park!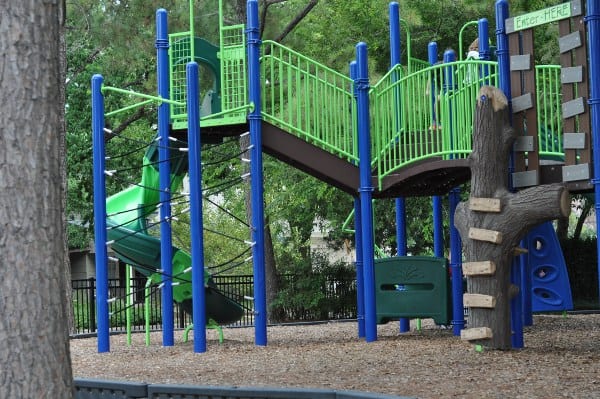 This beat up old park has became an amazing park! It's small, shaded with giant trees and has some very cool equipment.
The main structure has a spider web ladder AND a tree trunk and tree house theme! It also has several slides and a climbing wall.
Right next to it is a modern spring teeter totter, bucket swings and big swings.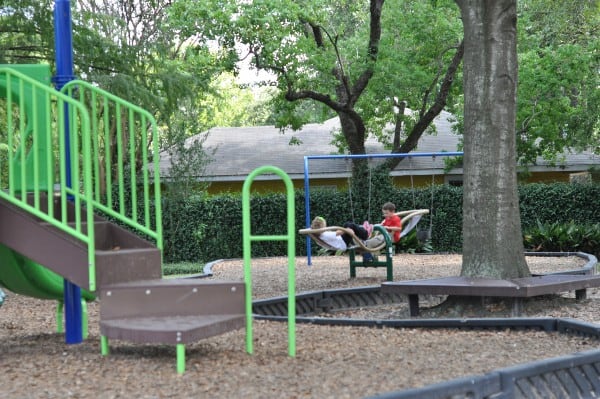 The park kept it's best old features, including the youth soccer field, the pergola and picnic tables and the Officer Lucy Dog Park. See the pictures below!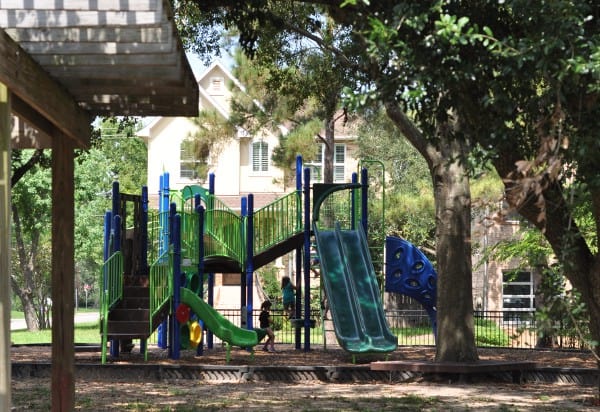 This park has free street parking and is in a nice neighborhood with houses on 3 sides and a public works on one side.
There was not a lot of foot traffic in the neighborhood, so be sure to do your own safety check if you go. When we visited the park, a few other families were there playing on the great new equipment.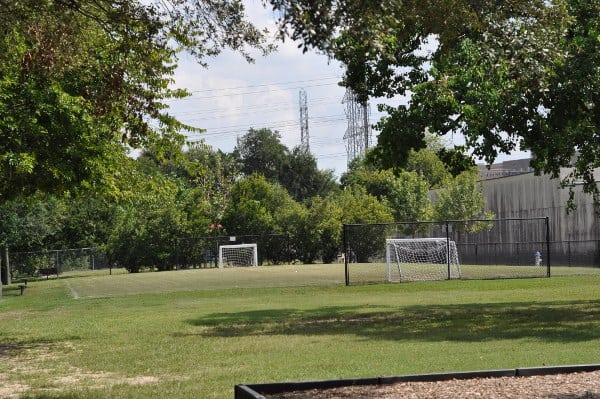 Find more Houston parks: