Lafayette Park is a great park!
We visited this park years ago... and it was just okay. There were some nice features and a cool toddler soccer field... but the equipment was pretty beat up and I had mostly forgotten about it.
Lafayette Park was updated several years ago... and again recently. In addition to the tree house play structure, swings and unique teeter totter, there is a new spider swing and music box.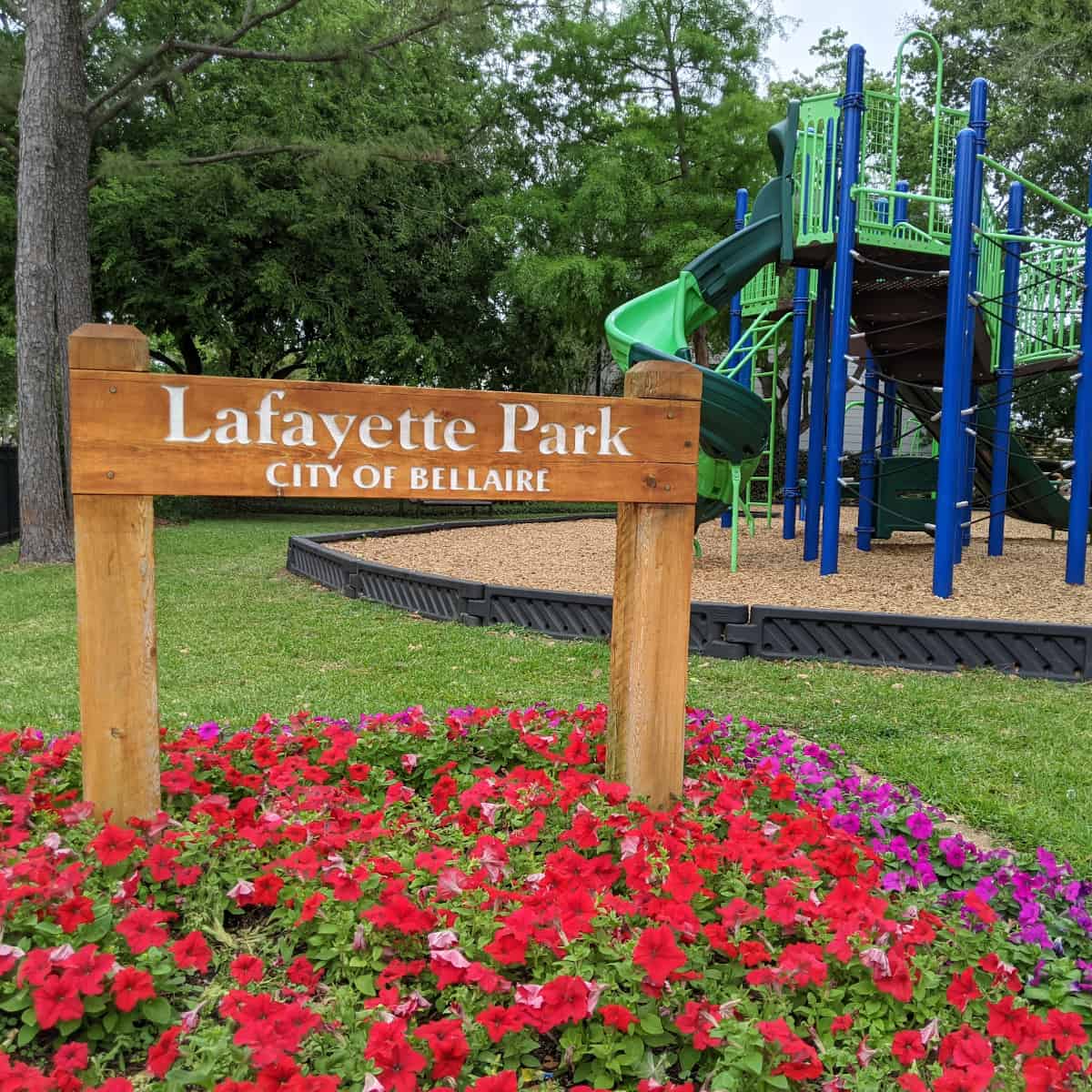 Lafayette Park is small and shaded with giant trees and has some very cool equipment.
The main structure has a spider web ladder AND a tree trunk and tree house theme! It also has several slides and a climbing wall.
Right next to it is a modern spring teeter totter, bucket swings and big swings.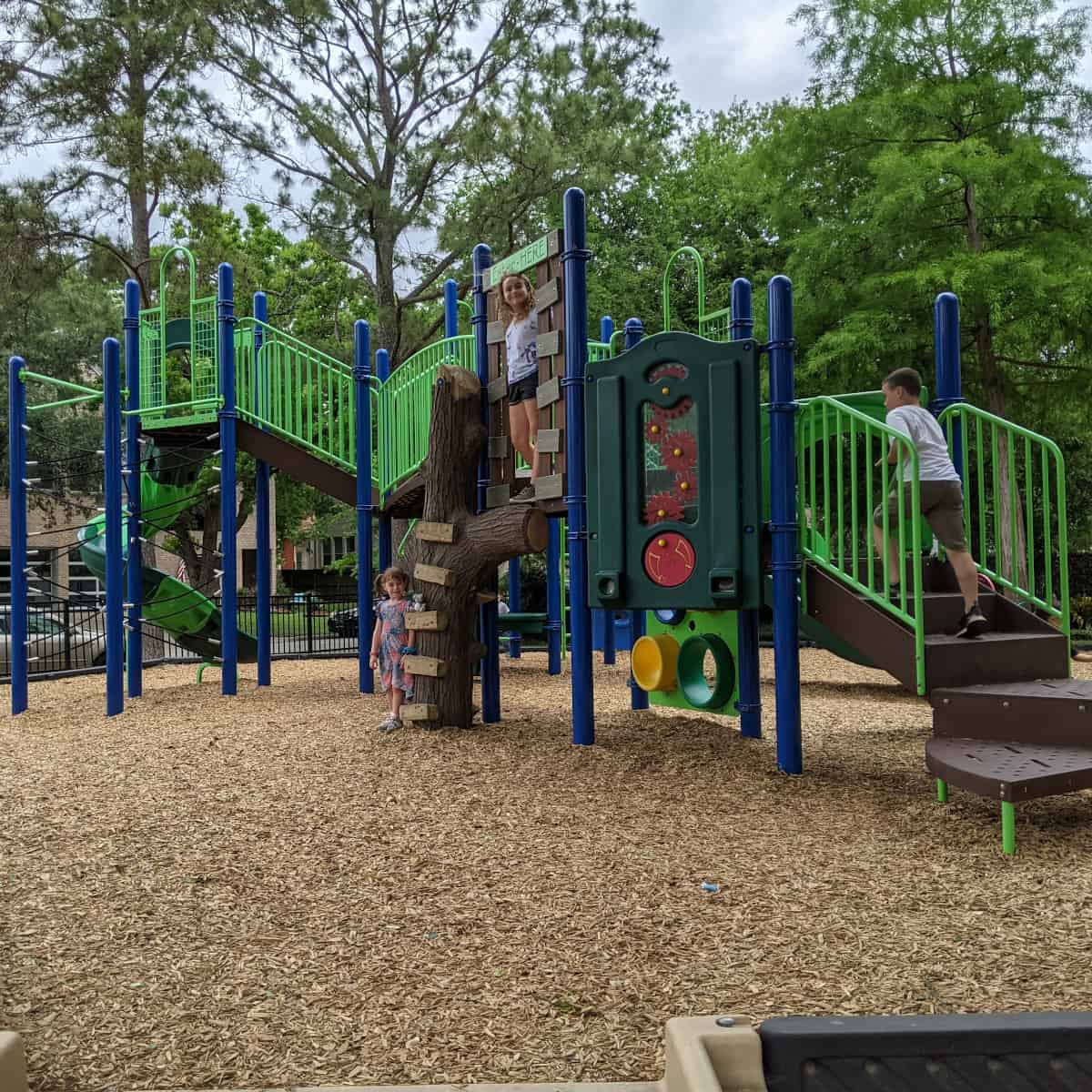 The park also has a youth soccer field, pergola and picnic tables and the Officer Lucy Dog Park.
This park has free street parking and a free lot and is in a nice neighborhood with houses on 3 sides and a public works on one side.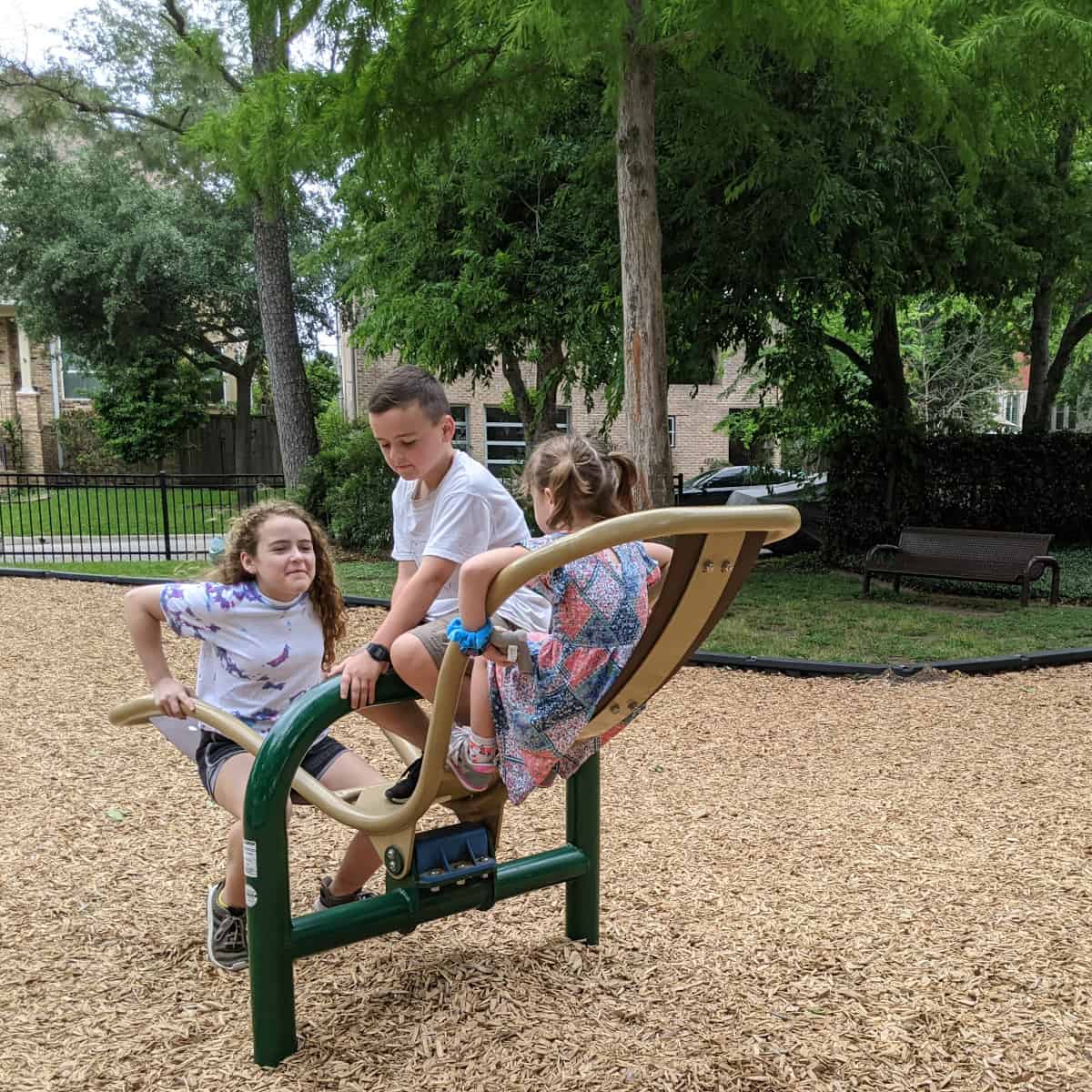 Click on the address for map: 4337 Lafayette Street, Bellaire, Texas
Or click HERE for Houston parks.