See the NEW equipment and NEW review HERE!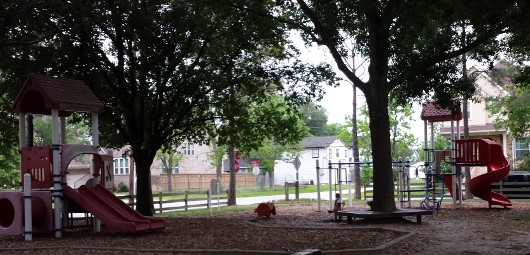 Address: 
4337 Lafayette, Bellaire, Texas
See the NEW review here!
Lafayette Park is a well shaded park in Bellaire. It has playground equipment, a small soccer field, the Officer Lucy Dog Park and picnic area.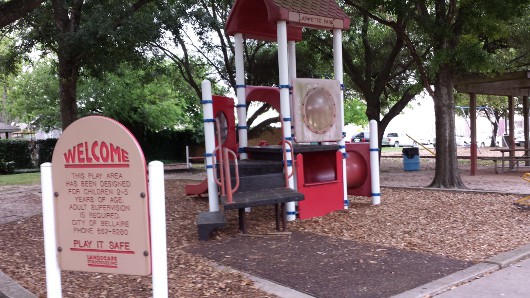 The equipment looks quite worn out, but it seems like updates are being made. The benches and swings appear to be brand new.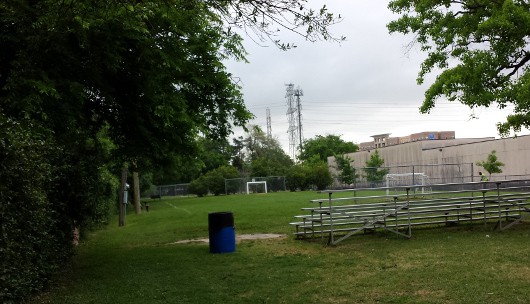 Despite the equipment being in need of an update, this park is kind of awesome. First, it has shade. We'll really appreciate that this summer. Second, it has the cutest little soccer field that is perfect for toddlers and elementary school aged kids. The goals are small and the field is short. And third, there is a digger.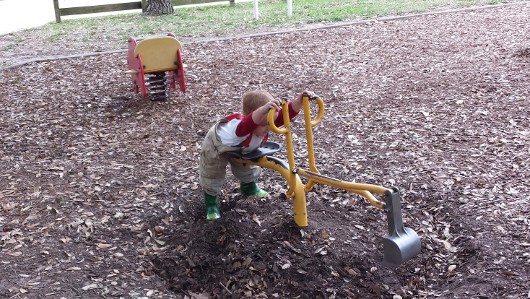 My 2 year old spend an hour digging and would have spent all day had I not bribed him with a doughnut. Really. I did. Otherwise we may have never gone home or found a bathroom (which the park did not have).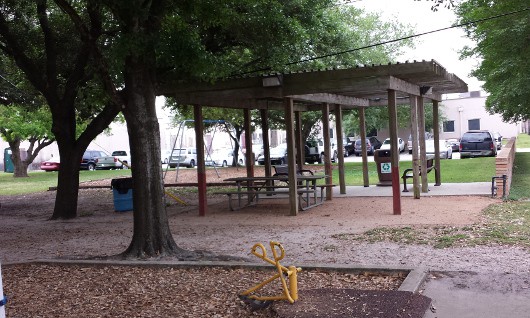 We had the playground to ourselves and I suspect it is not well used. Despite being in the middle of a nice Bellaire neighborhood, there were some spider webs on the play structures. I'm certain spiders wouldn't have a chance to build webs at
Evergreen Park
around the corner.
While we were there, several people did go to the dog park which is behind the soccer field. It is not visible from the playground and the only reason I knew it was there was because of the excited barks I heard when the train passed.
The playground is fully visible from the street, although there was not much car or pedestrian traffic. Still, I felt safe because of the activity at Bellaire Public Works just a block away.
This park can't compete with many others we've reviewed as far as equipment, but I do think we will be back. Next time we're bringing a soccer ball!