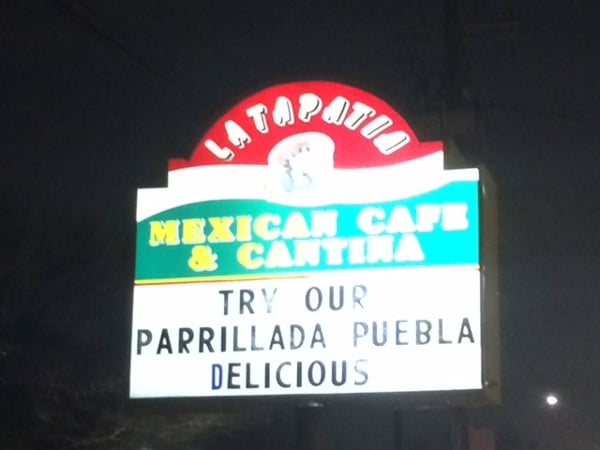 Address:
1749 Richmond Ave. Houston, TX 77027
Age Appropriate:
All ages
Price:
$-$$
It is a nice neighborhood restaurant we visited for you this week... La Tapatia! It had been recommended to me by a friend who regularly enjoys a casual Sunday lunch there with his family. It is right at the corner of Richmond and Woodhead (and they have 2 other locations along Richmond Drive).
I can't believe that we had never been to this place before. We drive by it about 4 times a week, at least! Sunday evening, after an afternoon at the nearby park, we were hungry and La Tapatia was right here! They have a great covered patio on the side and it looks great with its little lights and small tables.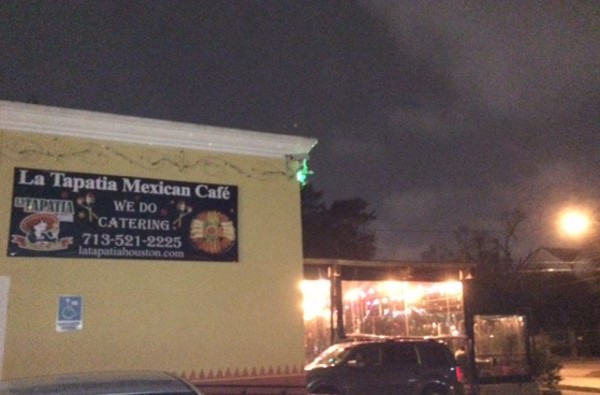 Many people were enjoying it and so we settled in their comfortable dining room. I love the colors that warm up the space: deep orange, yellow and red. We were seated by a friendly hostess and quickly served warm tortillas. Their bathroom was clean and well-equipped for babies. The right side of the restaurant has a bar and TVs but the restaurant side is wonderfully quiet.
Tapatia means "from Guadalajara, in Mexico"; their cuisine is from that area. Their menu is complete with expected Mexican fare. My son didn't even try to look for the kid menu, he decided to have the Burrito Asada with fajita beef. It had avocado, beans, rice and sour cream too. When he had cleaned his plate 20 minutes later, I assumed that it was a hit for him!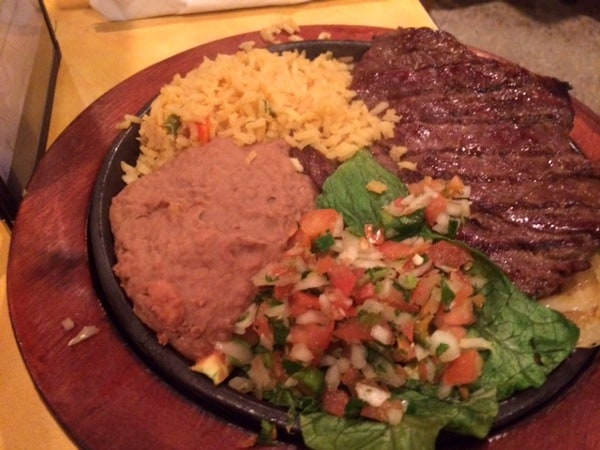 My husband ordered the Carne Asada plate and was very pleased with it! The beef was tender and well-seasoned. The warm flour tortillas were delicious. He enjoyed all the sides that came with it: rice, refried beans and fresh salsa.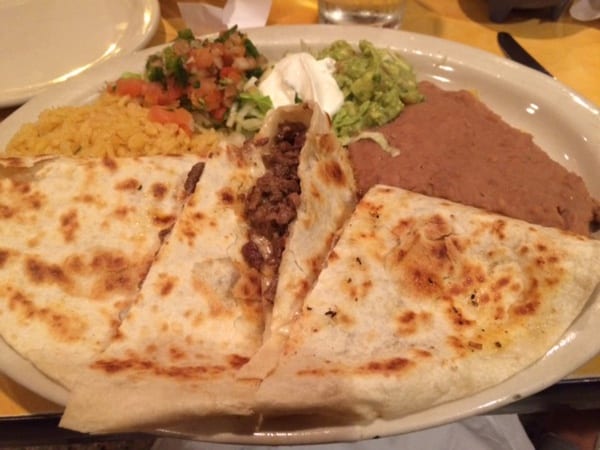 I chose the Beef Quesadilla and I was very satisfying. I really enjoyed the beans and the quesadilla was crispy. It was perfect comfort Mexican food for us. We felt full and couldn't try dessert… maybe next time!
Besides their welcoming staff, good food and nice relaxing atmosphere, La Tapatia has a Guinness World Record to be proud of: the world's biggest taco was actually made there in 1999!
See you next week for another culinary adventure!