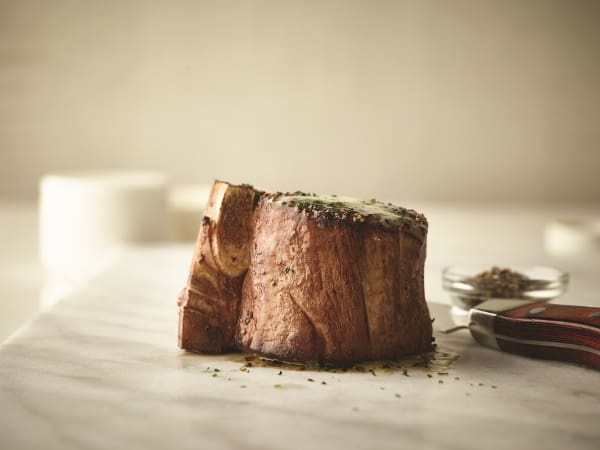 Address:
2405 West Alabama Street, Houston, TX 77098
Wait, you want me to take four kids to Fleming's Prime Steakhouse? The fancy steakhouse with white tablecloths?
We had been invited to Fleming's for dinner and to try the kids menu (yes, kids menu) and they assured me that they do like families.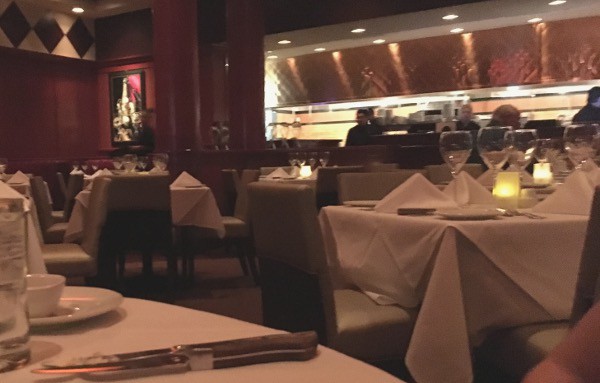 We kept trying to go early in the week and early in the day... but our calendar was just too full. So off we went at 6:00pm on a Thursday night, with couples on dates and lots of people at business dinners.
Now, I wanted the steak and I wanted the kids to experience a fancy restaurant, but sometimes restaurants just don't want us.
A few years ago we went to a casual restaurant and took our seat, ate our food with very good manners and paid our big bill for 5 people. At this point, the owner came out and spoke to every single table, except ours. He spoke to the college kids enjoying coffee and the singles enjoying a late lunch, but walked right past our booth to every other table in the restaurant.
I learned here that not all places like families and that I really wanted nothing to do with restaurants that do not like (well behaving) kids. So you can be sure I was a little cautious when we went to Fleming's.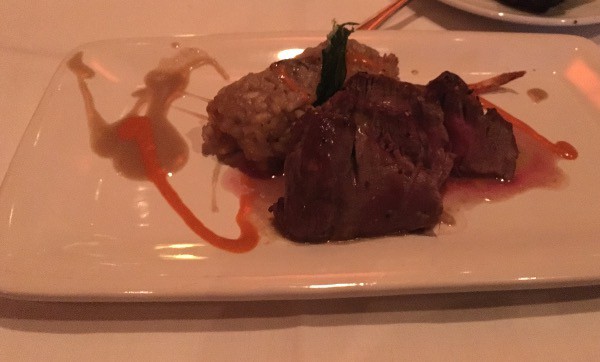 Well friends, I cannot believe how friendly the staff at this fancy restaurant was to us.
When we arrived, there were several families in the booths by the bar. They were all being served and treated well. We went to the white tablecloths and were giving a table right in the middle of the restaurant.
The kids were given kids menus, cups with lids and a lot of respect.
After ordering, the hostess came over, introduced herself and made a big deal over us. She even held the baby for a short time and asked how else she could make our experience even better.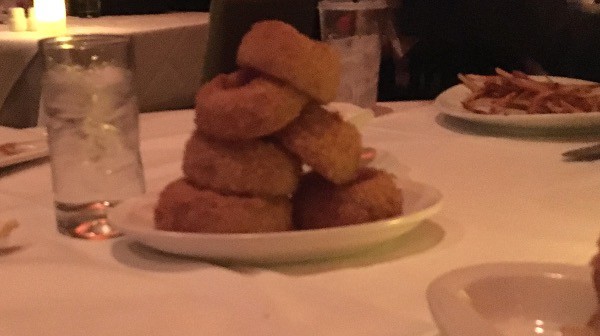 It was so nice to find a place that would let us practice our very best table manners and enjoy a good dinner.
The kids meals are about $15 each and come with apple slices, fries and a choice of steak, chicken tenders or mac and cheese. For an extra dollar, you can get a scoop of ice cream.
On the regular menu, you order the main course separately and add on with salads and family sized sides.
I bet you know it's not cheap, but you can find small plates for less. See the menu HERE.
The pictures are not their usual quality because of the lighting (and armature photographer), but trust me, the food was great!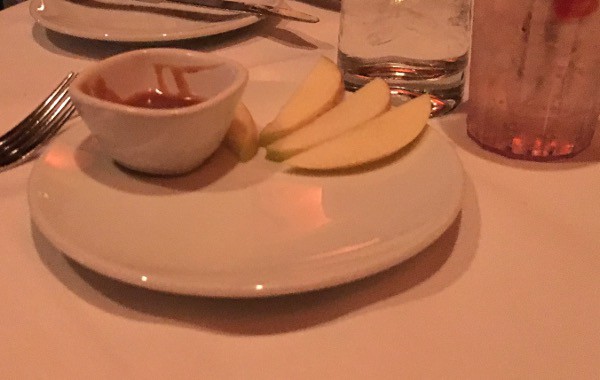 Eating at Fleming's was a real treat for my family.
Now, if you are looking for a play place, this is not it! (Look at the map at the bottom of the post for a hundred other Houston restaurants.)  Kids should not run or yell at Fleming's... but they can practice their good table manners and not feel bad if they get the fork wrong, forget to place the napkin on their lap or drop a few fries.
If you want to treat your family to a (very) nice dinner, check out Fleming's!
Find more Houston restaurants: