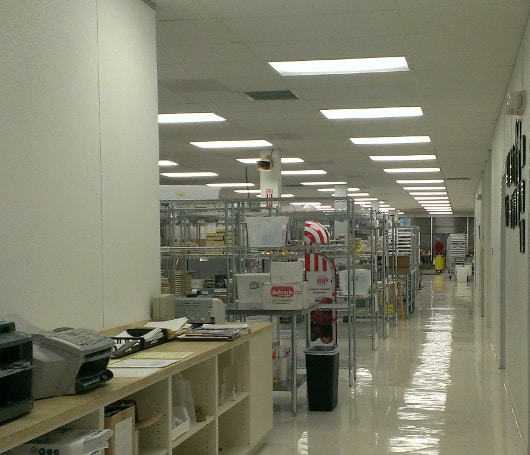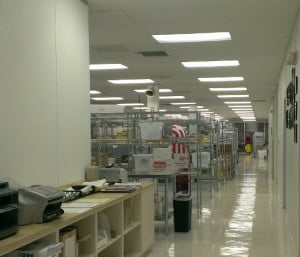 Address:  8168 A Westpark Drive, Houston, TX 77063-6324 (Second gift shop located at 4934 Beechnut Street, Houston, TX 77096-1605)
Cost:  Tours are $5-$8.50 per person (includes a Keggs treat)
Appropriate Age:  Any age!
Keggs is a local business that has been making handmade candies since 1946. The factory, and a gift shop, is located on Westpark Drive and a 2nd gift shop is located on Beechnut Street.
Tours are offered at the Westpark location, for groups of 10 or more. Even if you do not have a big group, anyone can visit the shop and see the factory and enjoy the sweets in the gift shop.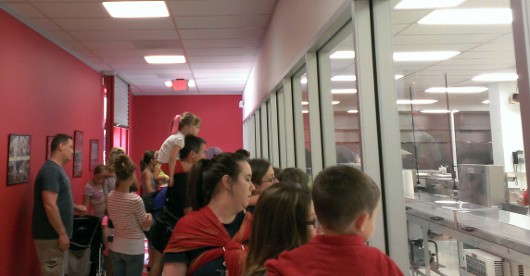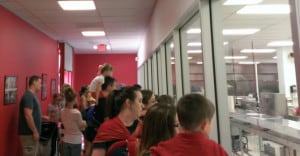 The BigKidSmallCity community met up at Keggs Candies Factory for a tour in July. We had nearly 50 people attend... and we nearly blew the doors off of Keggs. The Keggs staff looked a little worried about our numbers, but agreed to have us tour in 1 group.
In the main hallway, there are big windows with a view of the factory. Our tour guide took us to the far side and walked us back to the gift shop.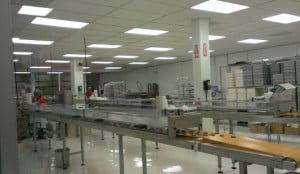 We passed around a real cocoa pod, learned about cocoa processing, the manufacturing process and the history of Keggs. Granted, our tour was a little loud because of the number of people, but it was interesting to learn about the process. (Next time we will break our group into 2 different time slots!)
At the end of our 30 minute tour, we went to the gift shop where we found frozen custard, Italian ice and hundreds of handmade chocolates and candies.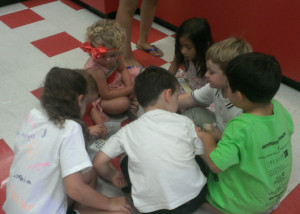 My kids picked a chocolate unicorn, some "Gold Rush" gum and those old time dot candies where you peel the candy from the paper... and end up eating quite a bit of paper. Our friend shared some chocolate covered bacon that seemed wrong but tasted good.
Overall, it was a good experience and a break from the Houston heat and normal routine.
One thing that would have made this tour better would to have it be more "behind the scenes". The glass wall is right off the main gift shop and open to everyone.
We did learn about the factory from the tour guide, but it was not an "exclusive" tour. But, on the positive side, we now know that we can just stop in without an appointment and still get a similar experience. And a sweet 1 at that.