We're on the hunt for good sandwiches in Houston. I really like a good two-hand sandwich. Our search let us back to Katz Deli... the New York deli that never closes.
We've been many times to the Montrose location, and we keep going back. My mom is always looking for good vegetarian sandwiches... and Katz has the Deluxe Vegetarian Reuben. It's not the boring lettuce and tomato veggie sandwich... it's a really big and messy and good sandwich.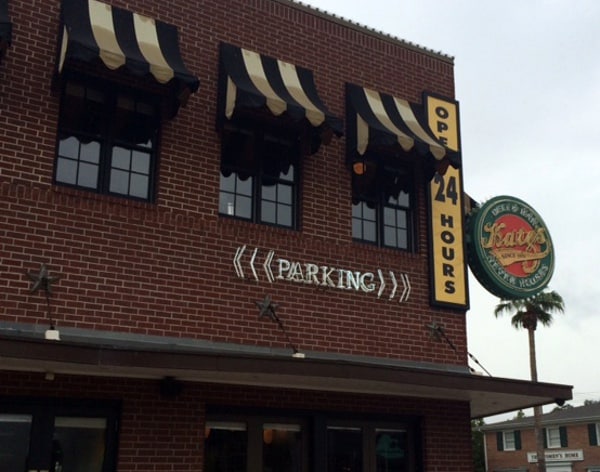 At the Katz Deli Westheimer location, you sit and order. (In The Woodlands, you order at the counter.)
We went for lunch, we sat down quickly, ordered the "skinny" half sandwich with fries or onion rings. One note on the sizes... you can get the Skinny, Klassic or New York. The New York size adds tons more meat, and not more bread, so the sandwich is seriously tall!
While our half sandwiches were being prepared, the waitress brought out pickles and coleslaw. Soon after that, our lunch arrived.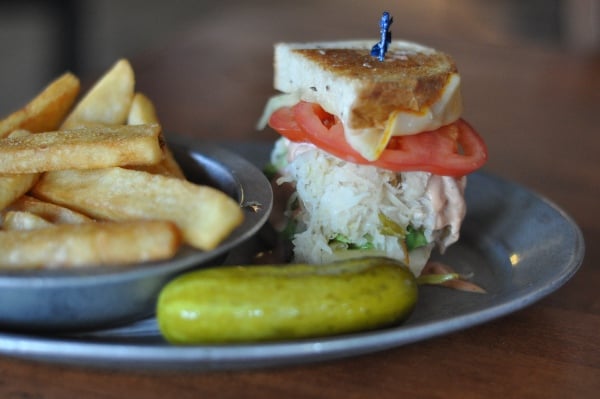 The Deluxe Vegetarian Reuben has Avocado, Tomatoes, Sauerkraut, Russian Dressing, Melted 
Muenster and Swiss Cheese on Rye. We also order the Katz's Pride with Corned Beef, Russian Dressing and Coleslaw on Rye.
And as always, Katz Deli was great!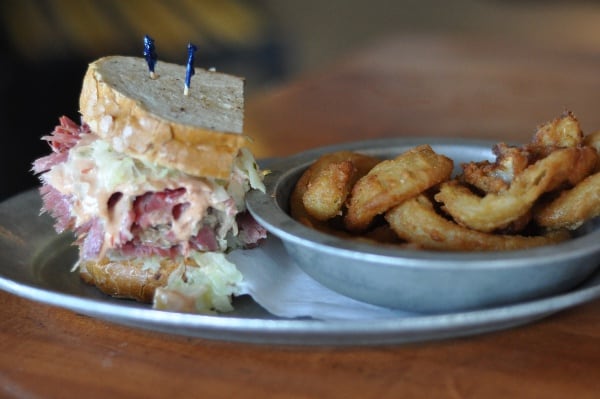 Katz Deli is casual and kid friendly... but it's not a kid restaurant with play area. So, if you are looking for that, find another spot on the map below! But, if you want to try, the kids menu has a lot of options for $4.59.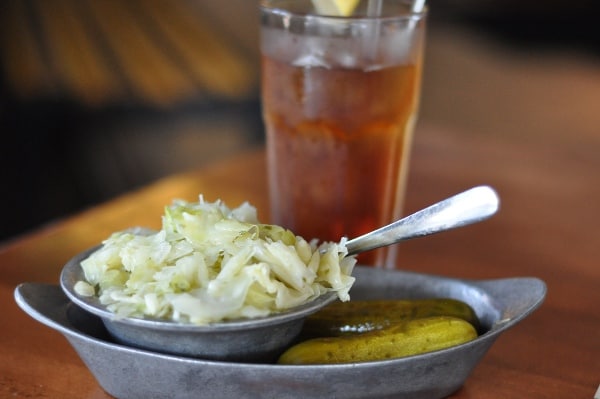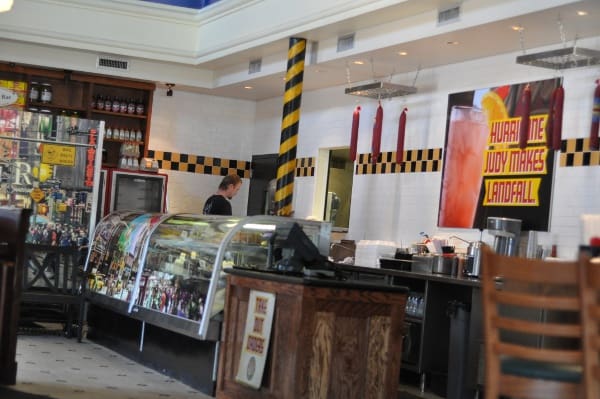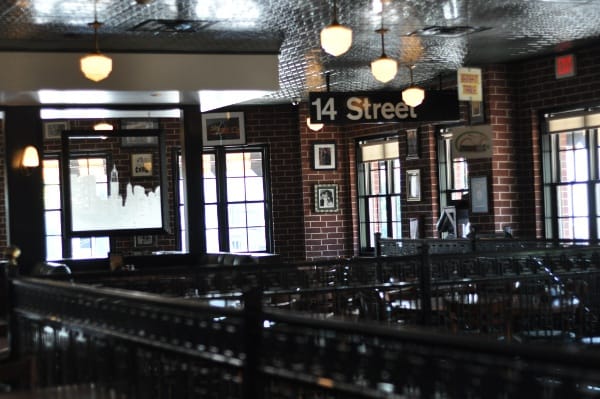 Katz Deli:
Address: 616 Westheimer Street, Houston, Texas 77006
Find more Houston restaurants: