Look at this
nature playground
at Smooth Stream Park!
There is an obstacle course, swings, balance beam, merry-go-round, zip line, picnic and pond. Just look at the pictures from Fun2Go Misters!
Smooth Stream Park is very unusual and has a lot of challenging things for big kids and little kids to do. And the trail around the playground is set up like a real life board game! You spin the merry-go-round and advance a few spaces!
I understand that this playground was built by the Woodlands Development Company and is being transferred to The Woodlands Township Parks and Recreation. Once that happens, we will have a website to link to!
There is no parking lot, but there is free street parking.  Just be sure to check the signs before you leave your car.
Also, this park does not have a restroom, so plan ahead!  And with the trees and water, you may want to bring some bug spray with you.
Smooth Stream is a beautiful park and is lots of fun for everyone.  It's so different than your typical Houston area park that it's worth checking out!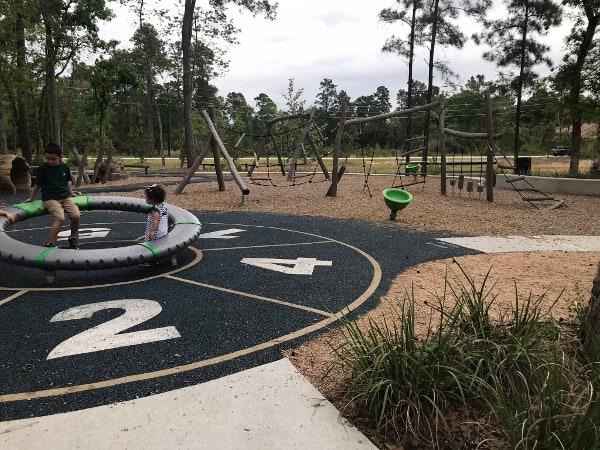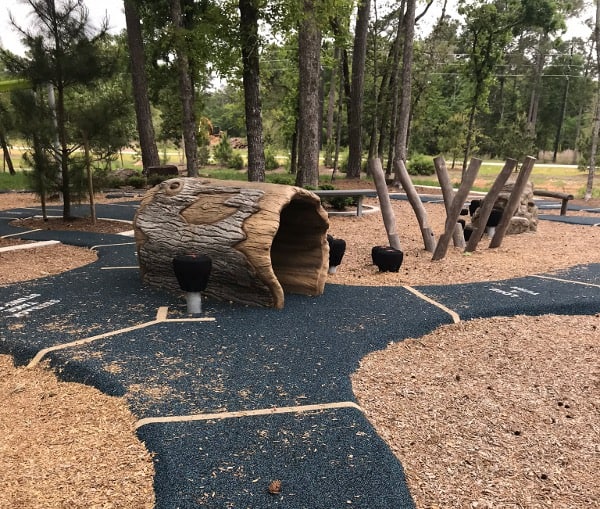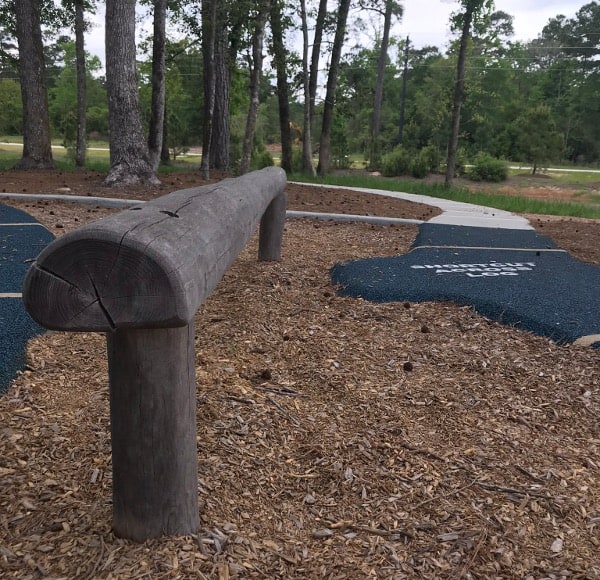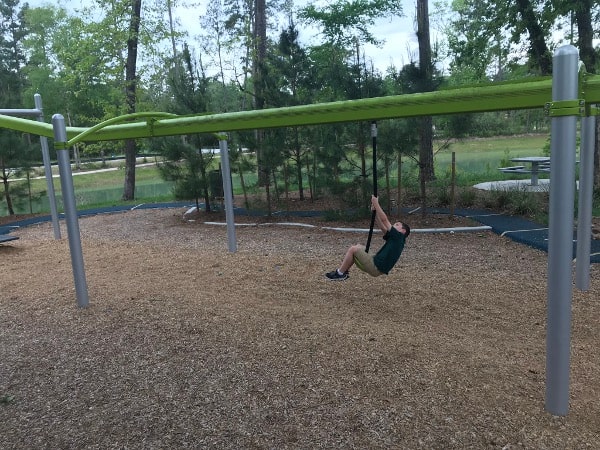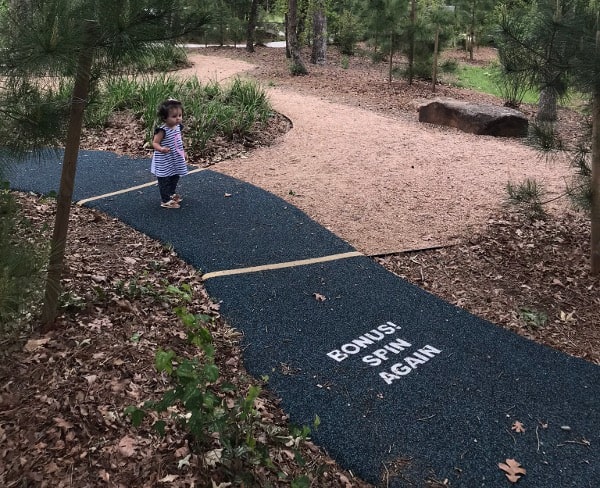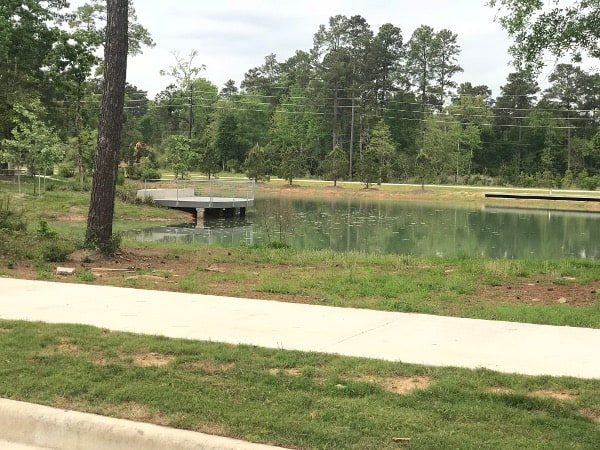 Smooth Stream Park:
Address: Smooth Stream Road, Tomball, TX 77375