Location:
16135 City Walk, Sugar Land, TX 77479
Price:
$-$$
Ages:
All ages
Hi, this is Juliette! I hope you are all enjoying the hot days of June and that all your children are happy either at home or at camp. We have quickly adjusted to our summer rhythm which proves difficult for my husband that still has to work!
We are a baseball family, mostly we follow our son's passion. He likes to call us "the baseball chasers" instead of the "tornado chasers" because he loves to go to any tournament happening around town! And last week, it took us to Sugar Land! We stopped at Highway 6 and Town Square Center. Jupiter's Pizza and Waffle Co. is located right behind City Hall and has a huge open space with grass and cool fountains where kids can run around and parents can relax on the patio.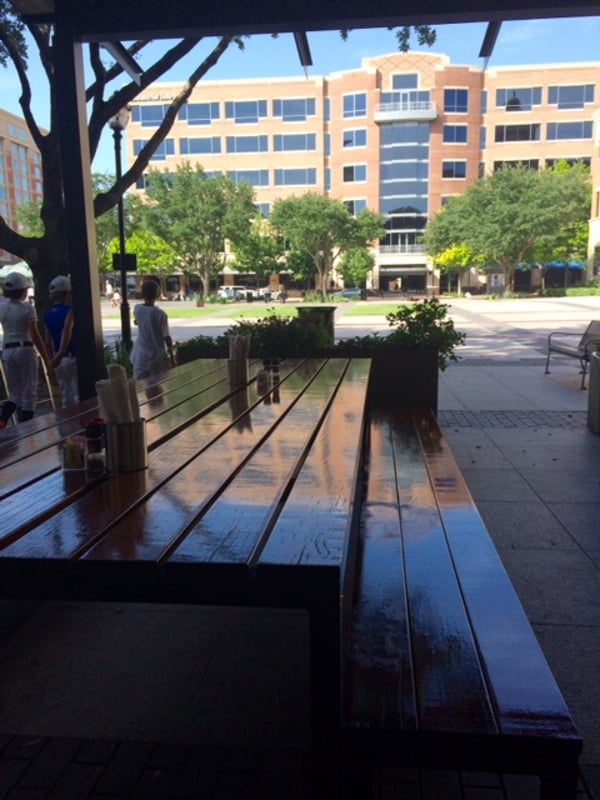 I know, it was 99 degrees and we baked just crossing the plaza… but after sunset or any time between October and May it must be perfect! And to be honest, there were 5 boys in our group and they all ran around!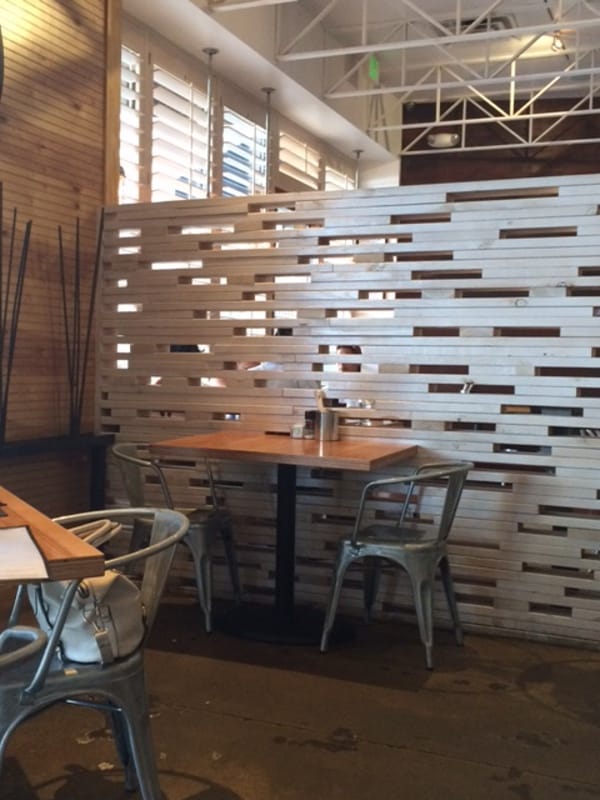 The décor is modern and casual. They have great partitions throughout the dining room so you always feel like you are in a private area. Their bathroom was very spacious and ready for the littlest ones. We took a big table and our waiter did a great job with our orders and even told me about the special during Happy Hour (weekdays from 3 to 7pm) that made our dinner half price!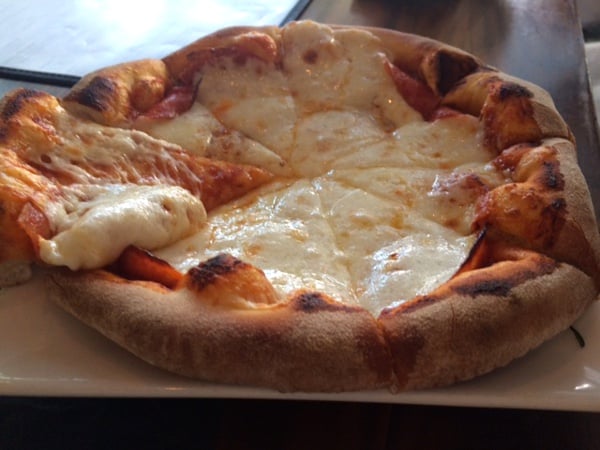 My son ordered the small pepperoni pizza, my husband picked the meat lover pizza and I chose the Jupiter Salad ( $5.00 only). The crust on the pizza was really good and both loved it. My salad was really good, it had strawberries, oranges, blue cheese, pecans and granola. It was sweet and crunchy and the dressing was really tangy.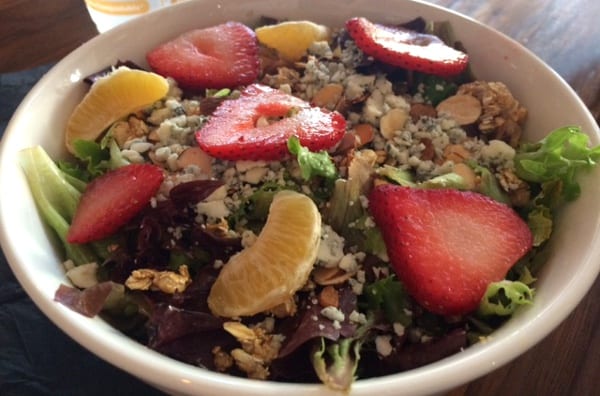 I don't have a picture but one the kids at our table ordered chicken strips and wafflettes and the plate looked gorgeous! As soon as it was down, everyone took a small waffle and it was too late for a picture!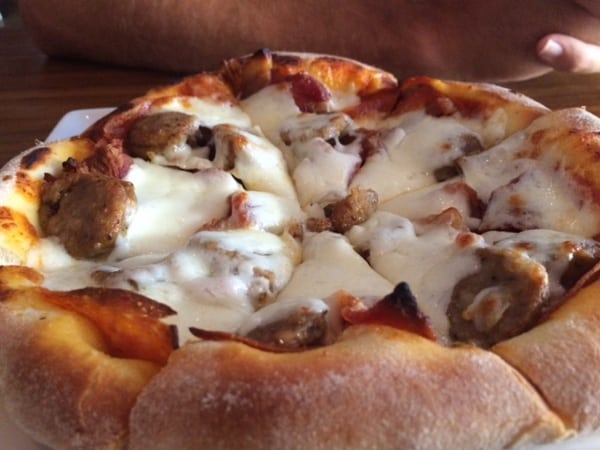 We all had a great time at Jupiter Piizza and Waffle Co, service was great and the food made us want to come back! One more cute touch that made this restaurant stand out for us: the bill came in a paperback book! We wondered if they choose the book to match the guests! However, we got World of Warcraft so I don't know if that's the vibe we gave out I hope not!!!