The Juneteenth Absolute Equality Mural in Galveston is by artist Reginald Adams and his team of five artists.
At this spot on June 19, 1865, two and a half years after the Emancipation Proclamation, is where a Union general read the declaration that finally let enslaved Texans know they were free. Learn all about it HERE.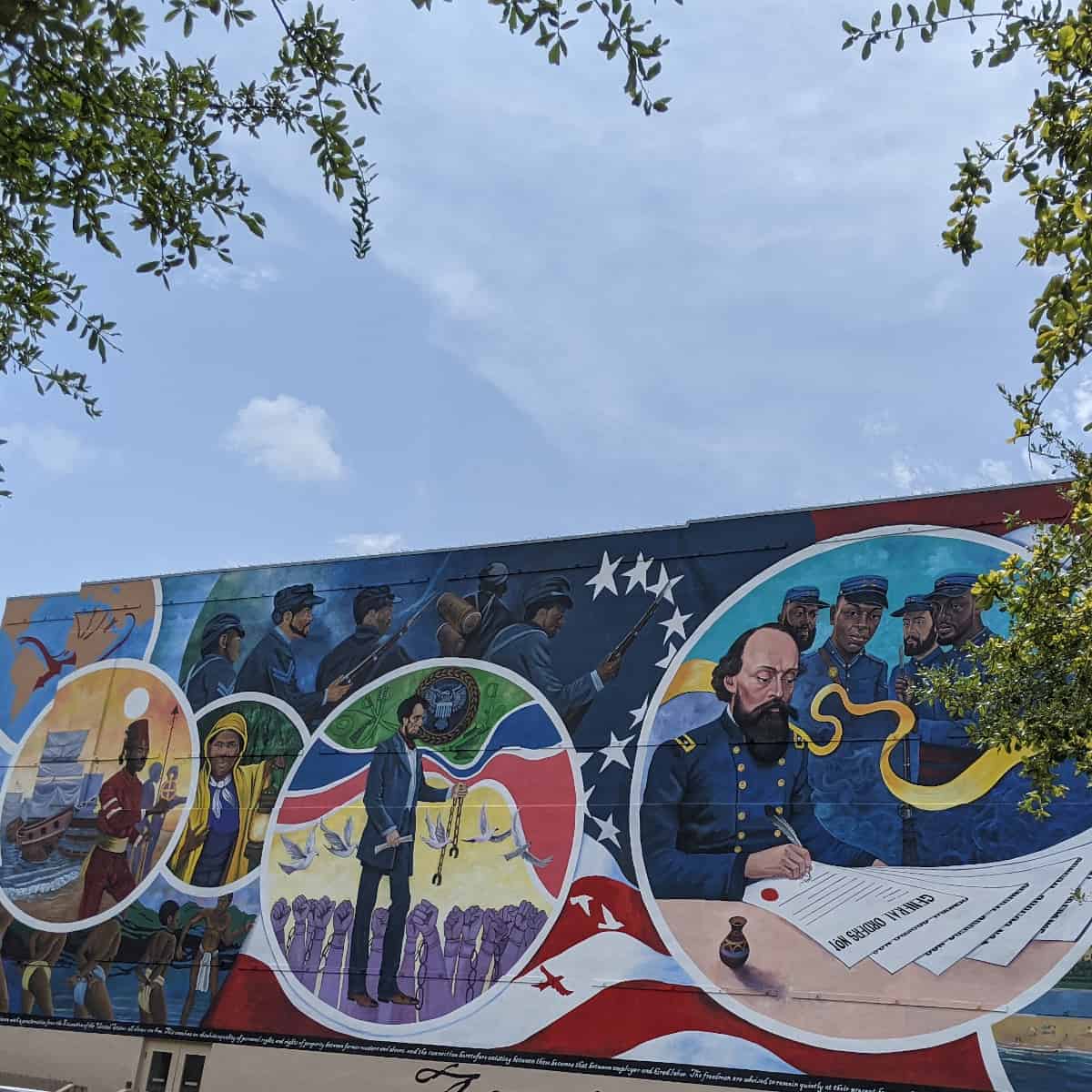 Metered parking is available on Strand Street.
If you are up for a walk, park near the Railroad Museum (by the free two hour parking signs) and walk down the popular street. You can stop by LA Kings Confectionary and shops on your way to the mural.
Click address for the map: 2201 Strand St, Galveston, TX 77550