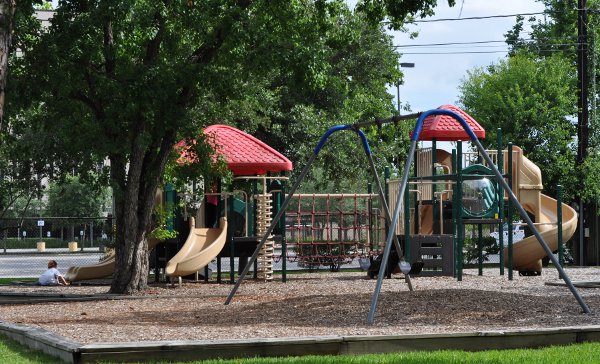 Address:
Anderson Street at Mayfair Street, Bellaire, TX 77401
"Paaaaaaaark!"
My kids are well trained to spot green blocks and direct my minivan to new Houston area parks. This is just what happened when we were driving through Bellaire near Joe Gaither Park!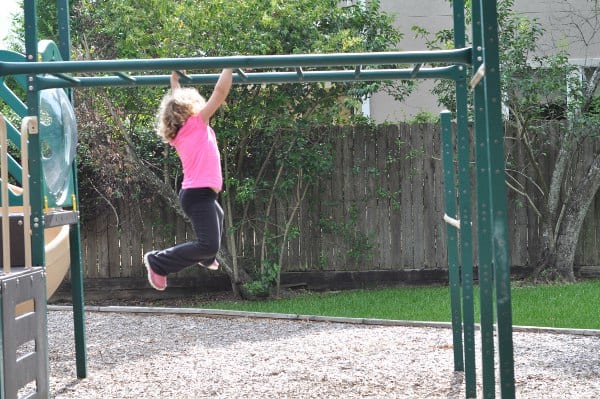 This Bellaire City Park is small and well kept... with good visibility from the street and neighborhood. The park is surrounded by houses on most sides and the back is a fence and a big office building.
The equipment is in great condition and has a lot of cool features in a small space. Net bridge, monkey bars, slides and swings.
Parking is available on the street and there was plenty available. There are no restrooms, so plan ahead!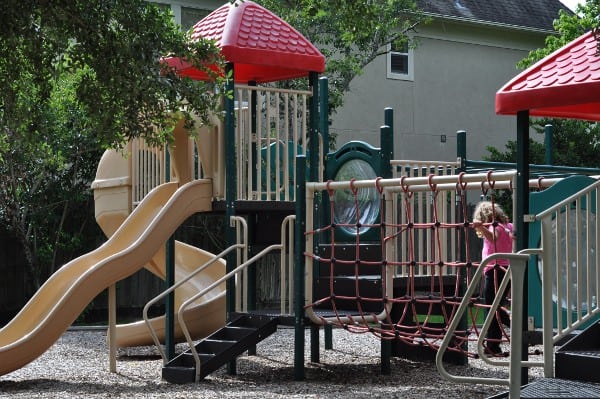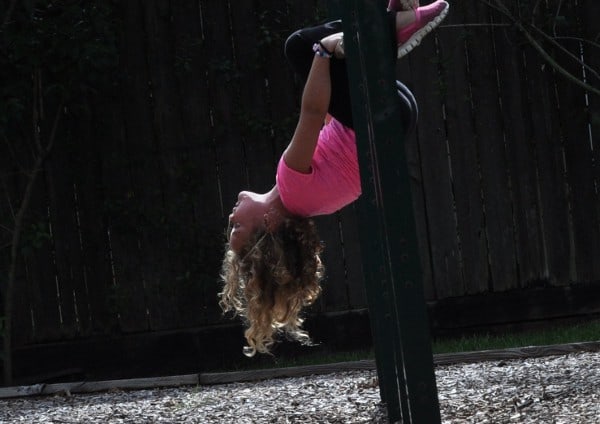 Find more Houston parks: