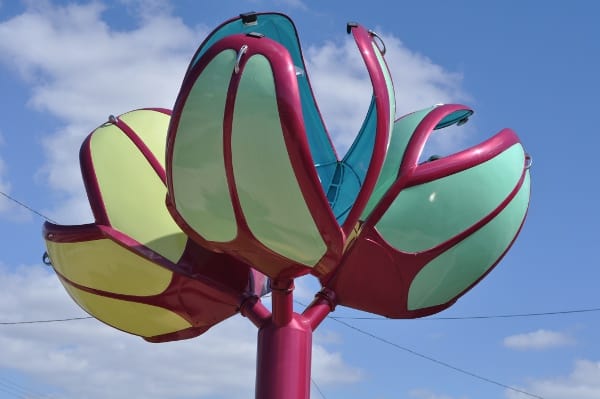 Address:
Harrisburg Blvd & Lockwood Drive, Houston, TX 77011
Right on the METRORail line, just down the street from the Eastwood Park playground is Jenkins Garden. This is not a city park or a playground, but a patch of land turned into a pollinator garden and is for the public to enjoy.
The garden was developed with help of the U.S. Fish and Wildlife Service and the Brazoria County Naturalists Society, to attract birds,butterflies and other insects. And if you want to plant a pollinator garden, you can find tips HERE!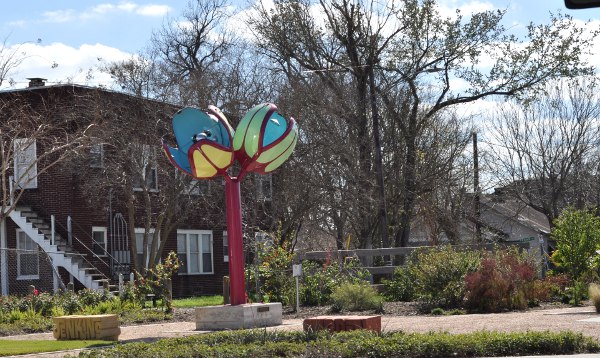 I saw this sculpture as we drove to
Eastwood Park
, and on the way home, I did a half dozen u-turns to get back to the garden. (I really really like when I see urban land transformed into something beautiful.)
I found street parking at the small dead-end street by the park and got to exploring.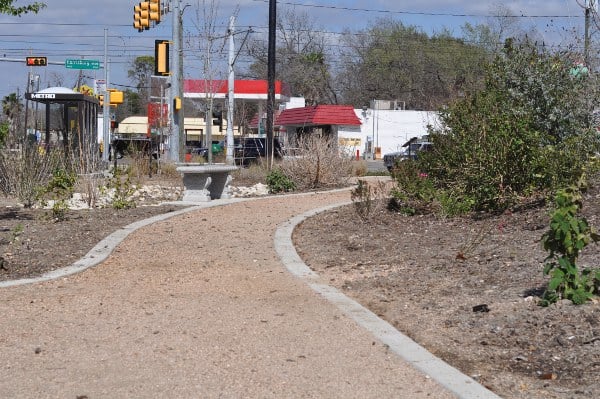 The garden has a path, art and native plants. When we visited on a sunny weekday afternoon, the streets were busy, the train was running and we were the only ones at the garden.
The garden looked a lot like it was February, with the plants looking like it was winter. (I'm sure they will be back in full bloom in a couple months!)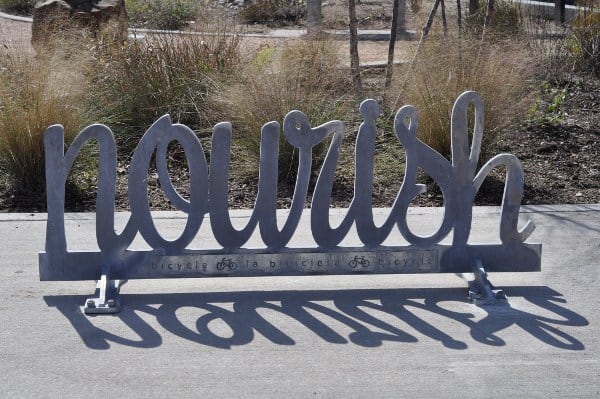 We did not stay long but we liked the visit. Take a look at the pictures of the small garden!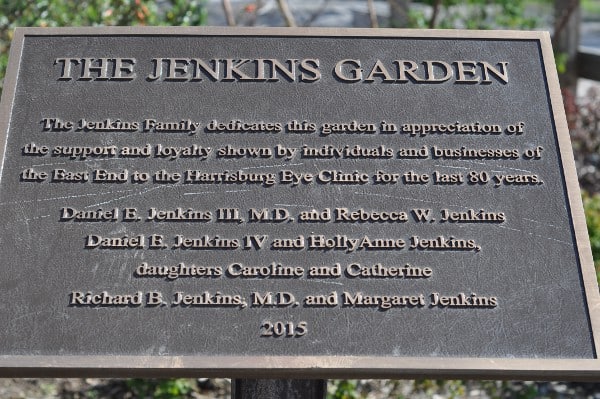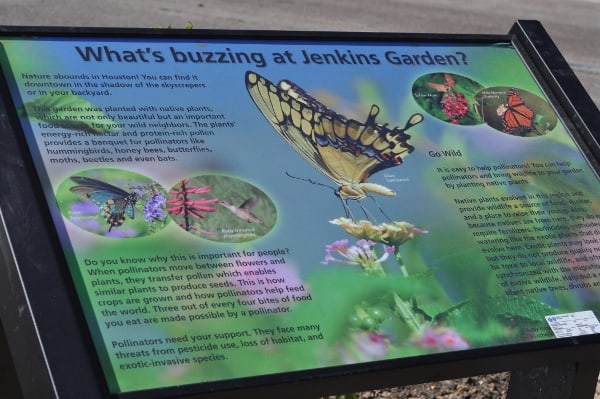 Find more Houston parks: