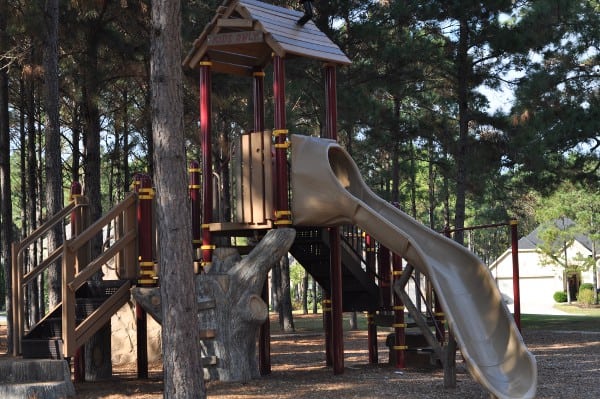 Address:
201 New Harmony Trail, The Woodlands, TX 77389
Parks... this is what The Woodlands does really well! The township has more than 130 parks, located in the villages in The Woodlands, and connected by miles of pathways.
Some parks are big, some are small and all that we've visited have been great. In fact, Jagged Ridge Park is pretty amazing.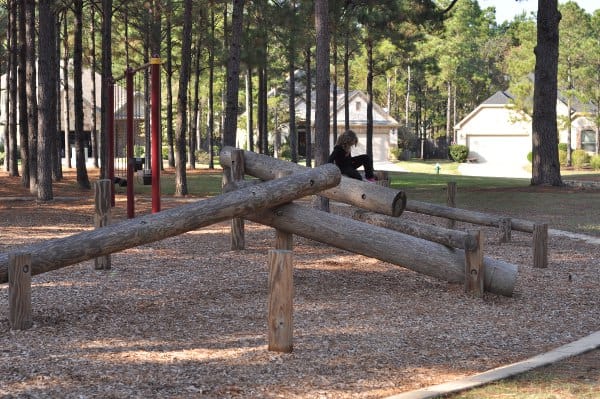 This is a small "neighborhood park" but the equipment is great. There is a tree house playground, climbing rock, bucket swings and "fallen logs" for balancing. There is also a pavilion and BBQ pit. (No restrooms are available.)
There is not a ton of equipment, but it's hard to pick which spot to play first. The tree house, the logs, the rock? And if you look under the equipment you can find some raccoons and squirrels peeking out!
We ran around and around and around and there was no getting bored.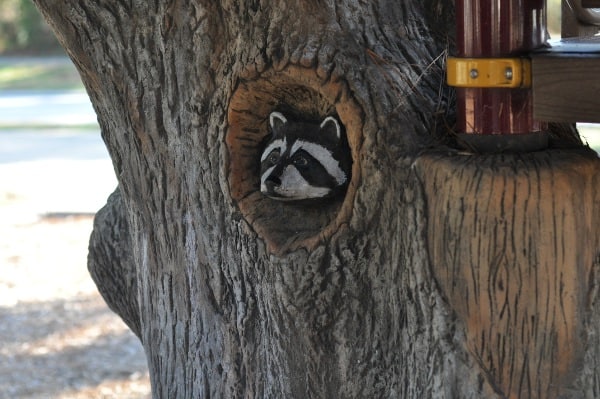 This park does not have a parking lot, but free parking is available on the neighborhood street. Houses face the park and the streets are pretty quiet.
Since this is called a "neighborhood park" by The Woodlands, I did some research to be sure we could visit. According to the park rules,  "All parks of the Township shall be open for public use under such reasonable rules, regulations and policies as prescribed by the Township.". Also, the pavilions and facilities can be reserved by residents and non-residents for a fee.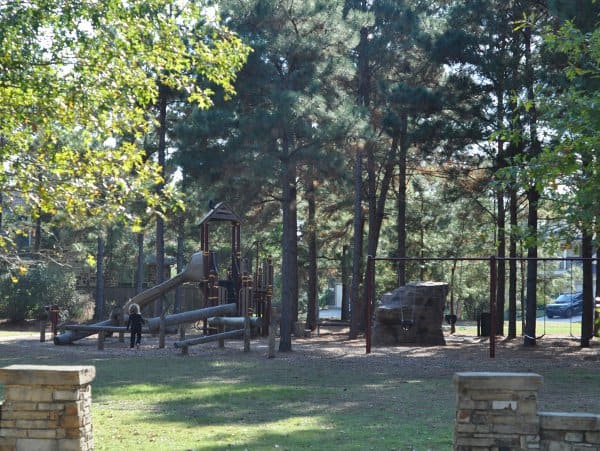 Find more Houston area parks: