Iowa Colony City Park at Meridiana is a beautiful park! The playground is full of unique ropes and places to play. Just look at the pictures from Fun2Go Misters!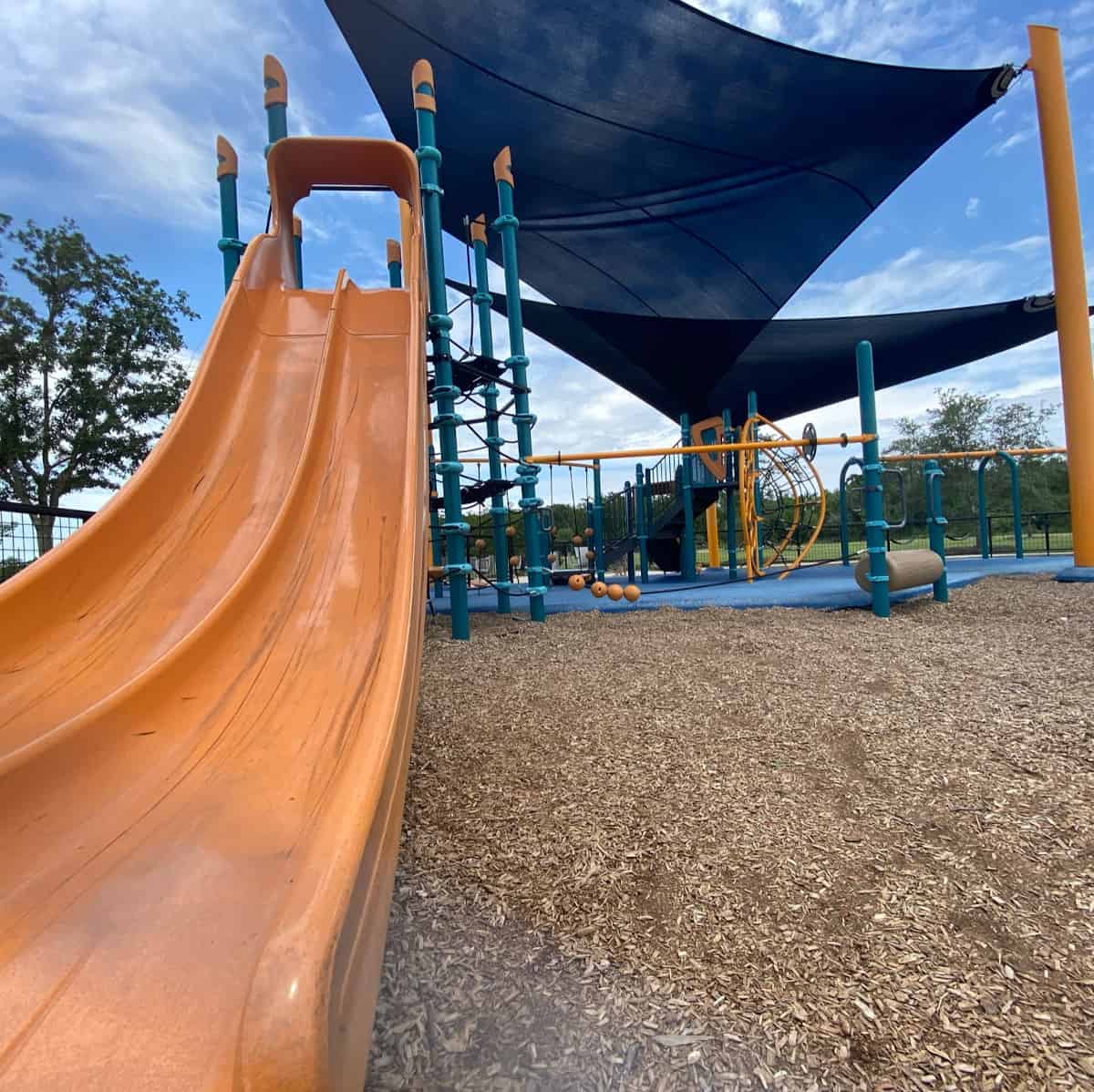 Iowa Colony City Park has the covered playground, a basketball court and picnic tables.
The play area is unlike your typical play structure... and can entertain all ages of climbers. I really like the balance rope with the sliding handle that helps kids balance.
Really, you just need to look at the pictures and stop by when you find yourself nearby!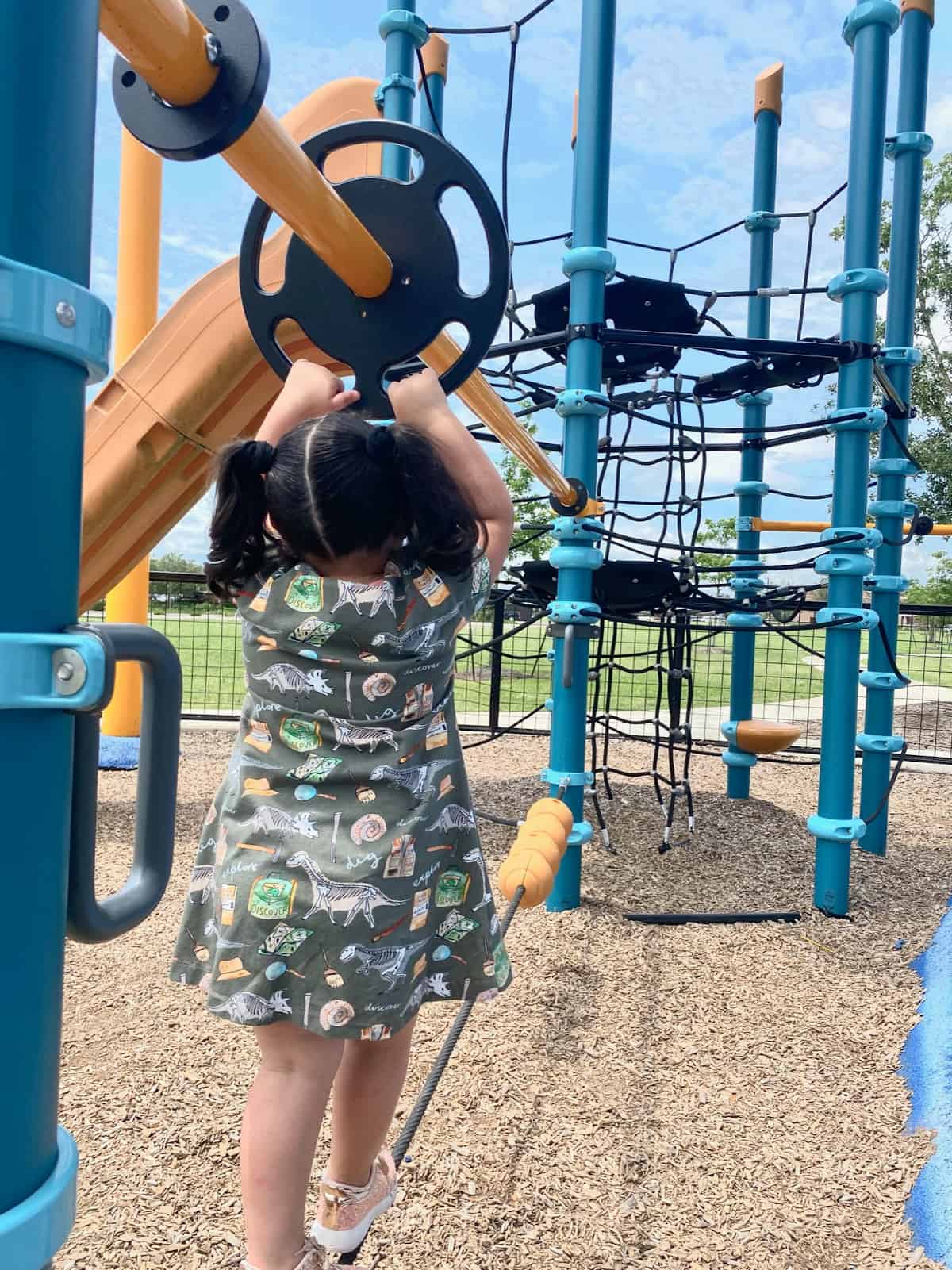 Click address for the map: 167447, Arcola, TX 77583
Or click HERE for more Houston area parks.