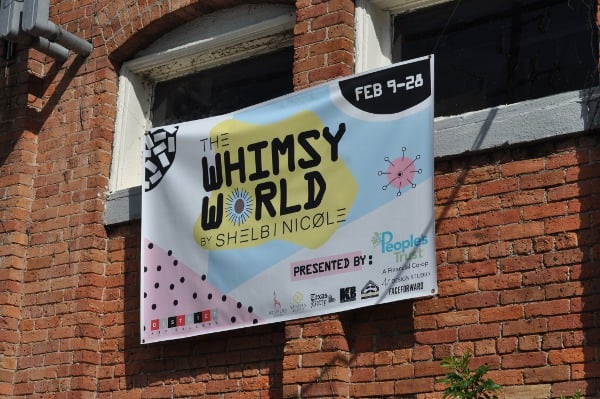 The Whimsy World
is a traveling art exhibit, full of  a colorful installations. Guests are invited to interact with the art... and bring their cameras.
The exhibit is open at The District Art Gallery through February 28, 2019. Tickets are $28 and kids 10 and under are free.
And the question I keep getting is, is it worth the price of admission?
The Whimsy World hosted us and we got a good look at the exhibits. All of them are 3 dimensional and you can walk into the art so your photographs have a feeling of depth and perspective.
The lighting was pretty good for many of the exhibits, but I was happy to have my affiliate light ring for the back room.
My son and I really like taking photos, so we liked all the art and playing with different angles and shots. As two armature photographers, we had a lot of fun together... which is not aways easy with my tween!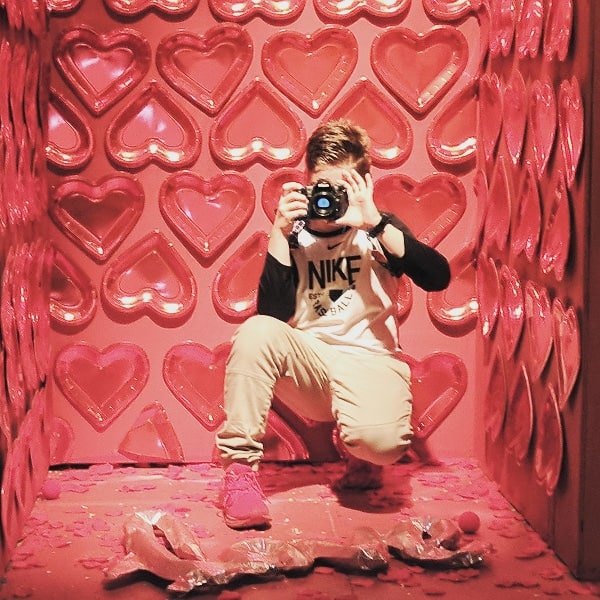 The admission price is high for me, but I am happy that kids 10 and under are free. This means that for $28, I can bring 4 people in... making it a better $7 each.
Candidly, I would not pay $56 to bring my husband (because he doesn't care $28 worth!). Also, I do think age 10 is young for the cut off, but that's because I have an 11 year old!
That all said, we did enjoy ourselves. Look at the photos and decide for yourself on visiting The Whimsy World!