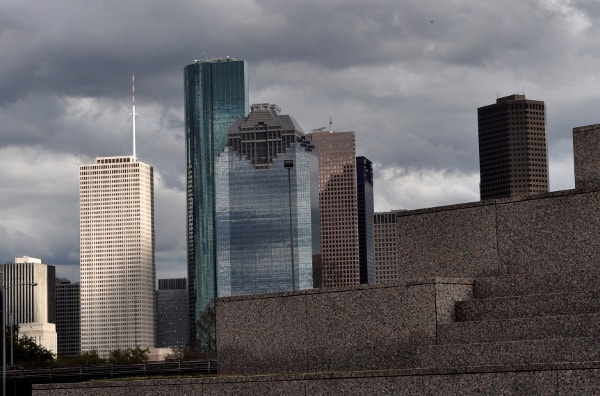 Address:
 1400 Memorial Drive, Bayou Park
This week we went back to explore more of Buffalo Bayou Park. This time we visited the Houston Police Officer Memorial, on the north side of Memorial Drive. A small free parking lot is available.
The memorial is to honor Houston's police force and the officers who have lost their lives in the line of duty.
The memorial was designed to be a gathering spot and has includes steps that lead you down 12 feet before heading up 24.5 feet. At the top, there is a small reflecting pool, surrounded by inscriptions of the names of the officers that died in the line of duty.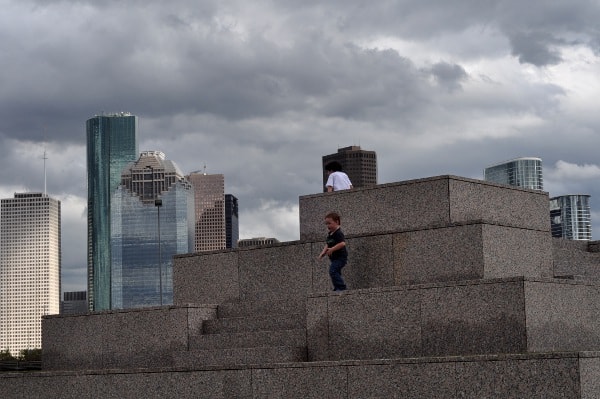 People can climb on the memorial, play near it or, as we saw one family do, picnic on the edge.
My kids enjoyed climbing up the steps and learning about the significance of the memorial. I also liked this "bigger" (or "more meaningful") park visit.
To make it even better, the memorial is guarded 24 hours a day by on-duty police officers, making the sunken park feel safer.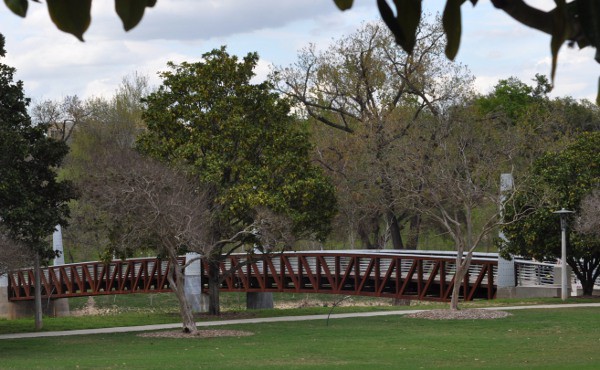 At the same place, there is a long bridge crossing the bayou and connecting the walking and biking trails.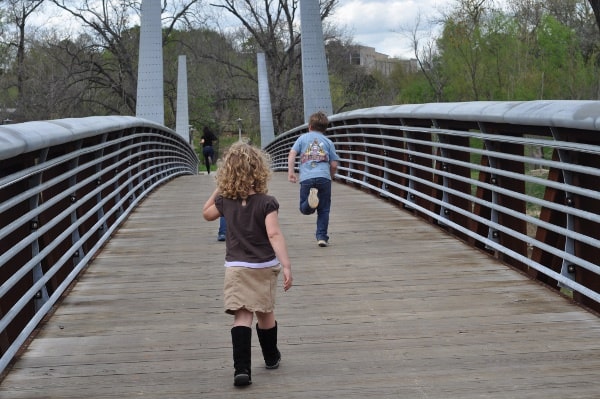 We ran across the bridge, played in the grass, climbed the memorial and had a great visit.