Look at this giant Houston cowboy mural! It is named "Inspiration Lives Here" and is by artist Jesse de Leon. The mural is tucked away behind Washington Avenue... but it is worth finding!
"Inspiration Lives Here" is on the side of the Broadstone Summer Street parking garage. According to the artist's Instagram page, it was completed for Rodeo Houston 2020 and it is nearly 90 feet by 200 feet!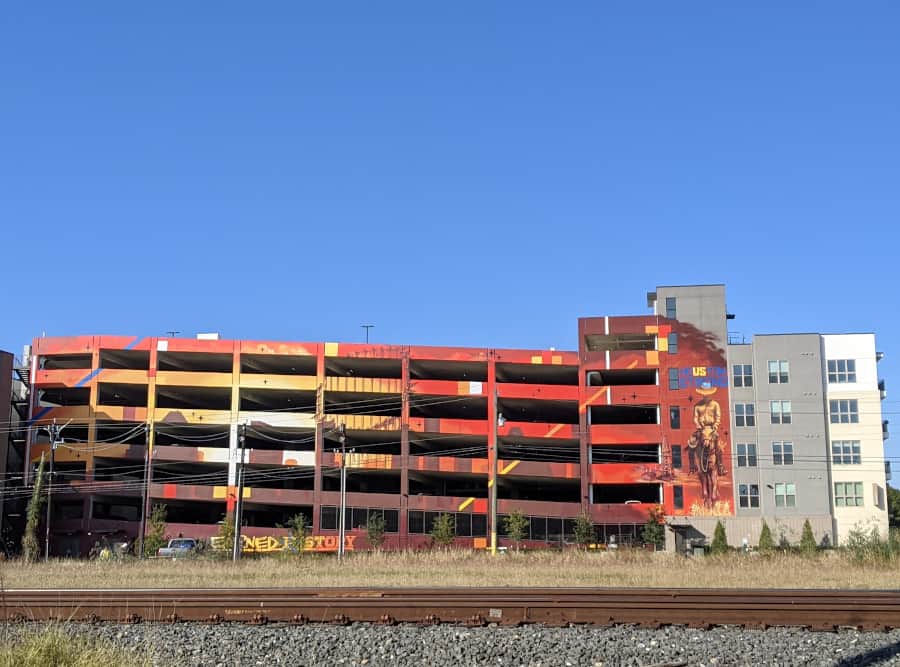 I drive down Washington Avenue frequently but I had never seen this wall. But when I was stuck in traffic just west of Studemont Street, I looked over to see the sun shining on this beautiful mural.
I turned north on the small Court Street and found this cowboy mural just after the train tracks!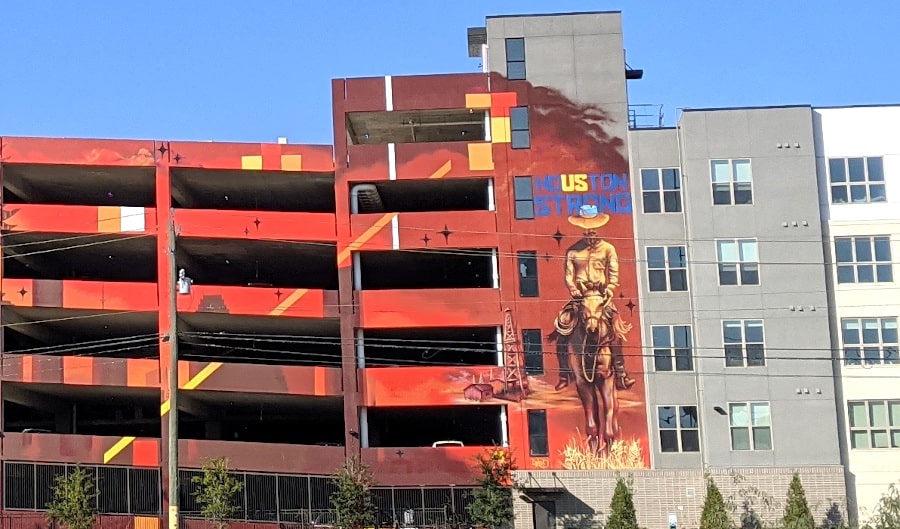 The artist, Jesse de Leon, is from Houston. You should look at his website to see all his work and learn about him (and how he goes to Haiti every year to teach students!).
There is free parking around this cowboy mural. We did not get closer than the train tracks, but Court Street is quiet and there is plenty of room to park.
Houston Cowboy Mural:
Address: Broadstone Summer Street, 3030 Summer St, Houston, TX 77007