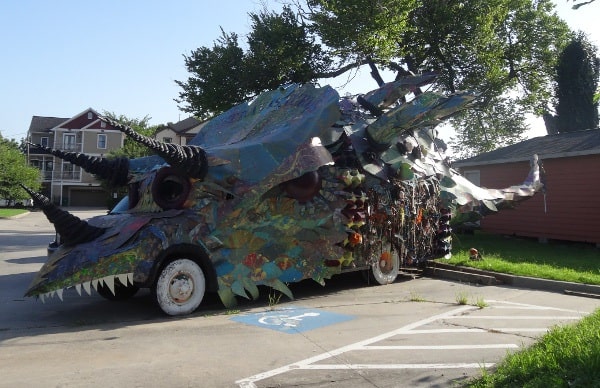 The
Art Car Parade
rolls this weekend! Two hundred cars, bikes and creatures will drive down the NEW parade route, starting at 2:00pm on Saturday, April 9, 2016.
Allen Parkway is under construction, so the parade moves to Downtown for 2016. The parade will run Smith Street, from Pease to Walker!
If you go Downtown earlier in the day, there will be lots of activities and plenty of art cars to see! (And plan to arrive early or take METRORail to beat the traffic.)
11:00am - Starting Line Party & Parade Central at the Houston Art Car Parade
11:00am - Reserved Stadium Seating at Sam Houston Park
12:00pm - VIPit Experience at the Houston Art Car Parade
2:00pm - The 29th Annual Houston Art Car Parade
Get all the details HERE!