This Owl Eyes Houston Arboretum Mural can be found right along the Ravine Trail. This Great Horned Owl is by artist Anat Ronen!
You can find the mural on the entrance to a tunnel that allows water to flow under Woodway Drive. (For a detailed map of the Houston Arboretum trails, go HERE.)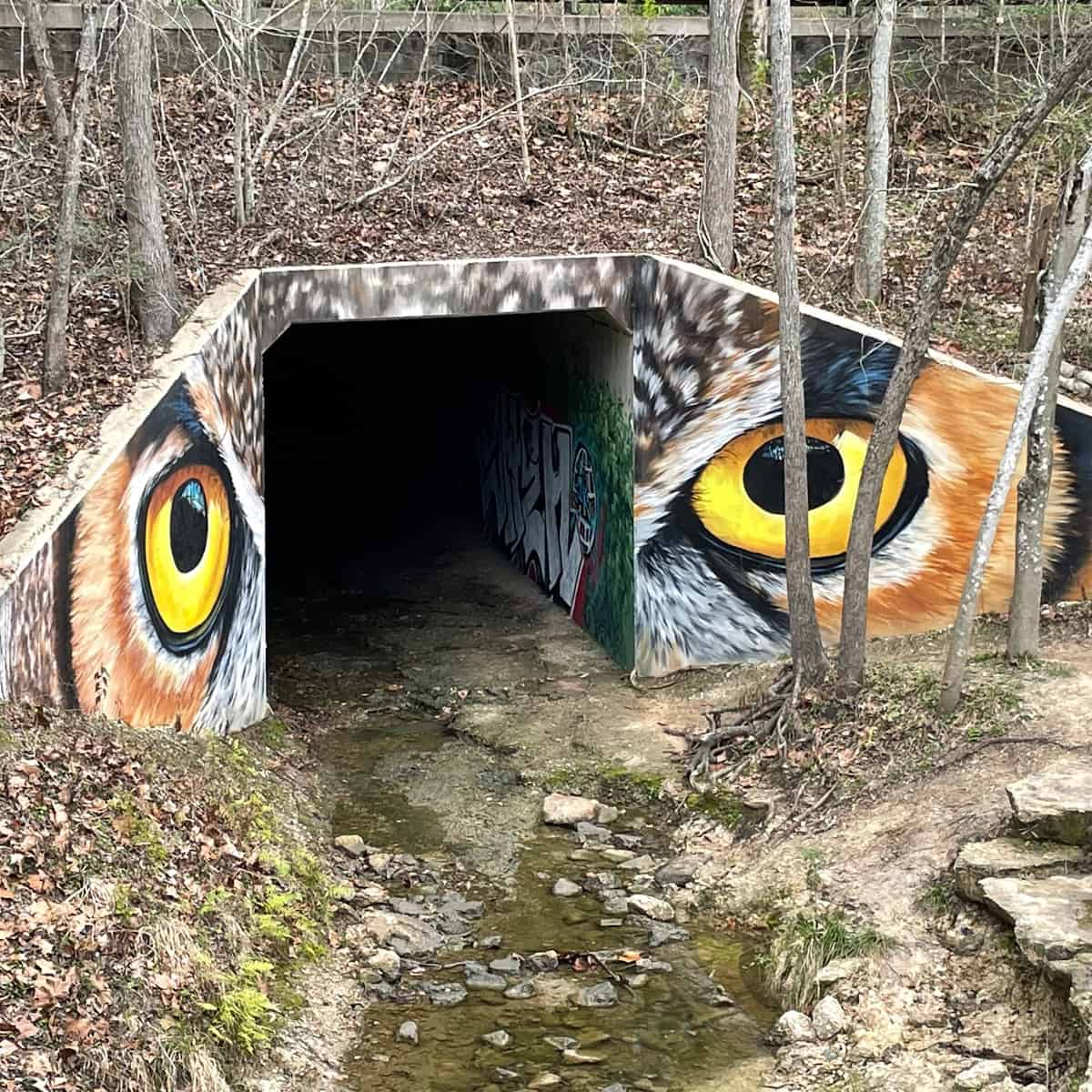 At the Houston Arboretum, parking is available at both the 610 Entrance and the Woodway Entrance. You can park for free on Thursdays but it is $5 on other days. (Unless you are a member, then you get free parking every day.) There is no fee to hike.
Once you park, look at the map to find the Ravine Trail and take the short hike to the Houston Arboretum mural.
The Ravine Trail runs along an old tributary of Buffalo Bayou. This is a shaded trail through a native riparian ecosystem. Make the most of your hike with THIS habitat guide!
The grounds are open until dusk each day. Get the latest information about the Houston Arboretum and Nature Center by visiting their website.
Look for more pictures and maps below... and enjoy your hike to the mural!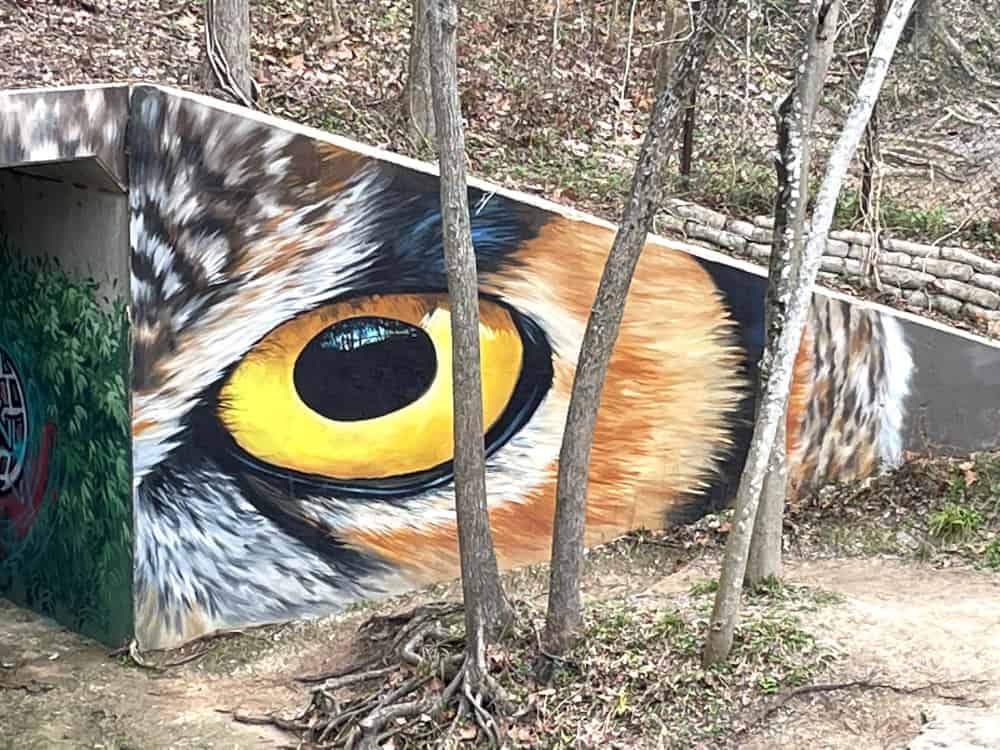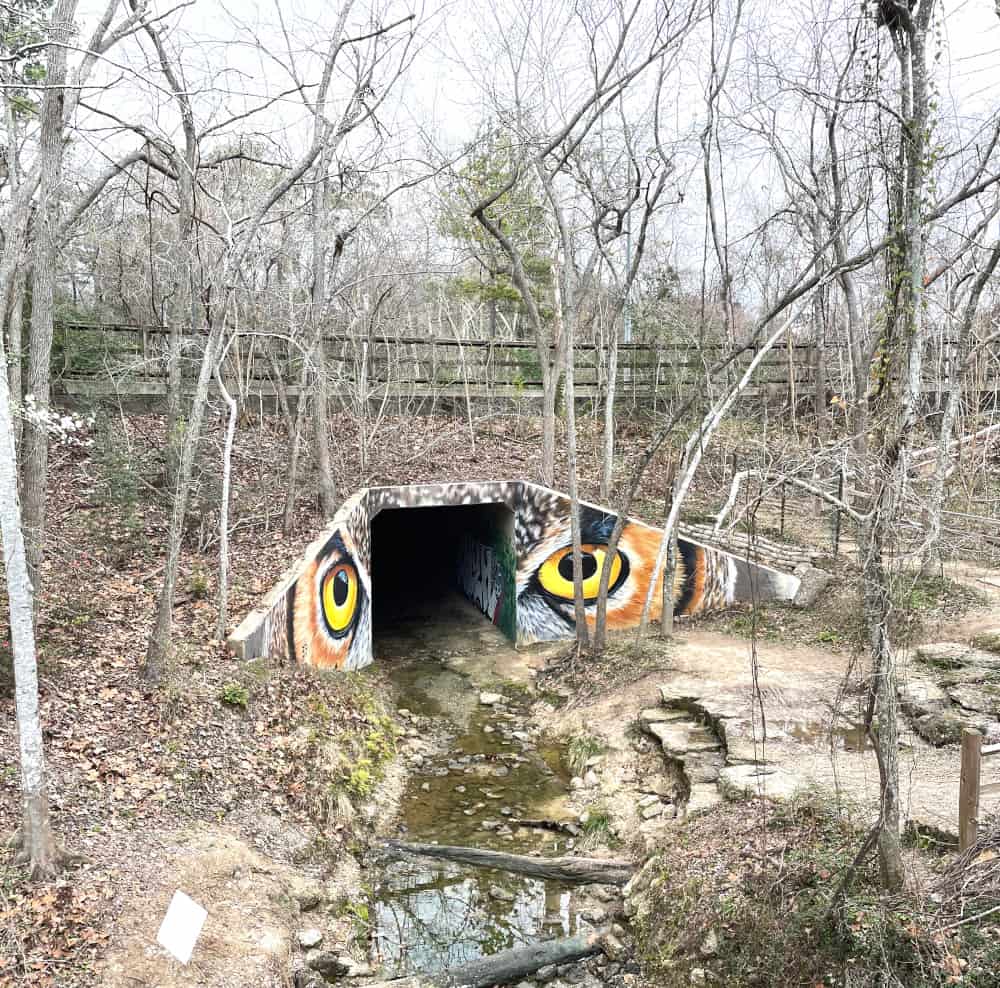 Houston Arboretum Map:
The Owl Eyes mural is on the Ravine Trail.