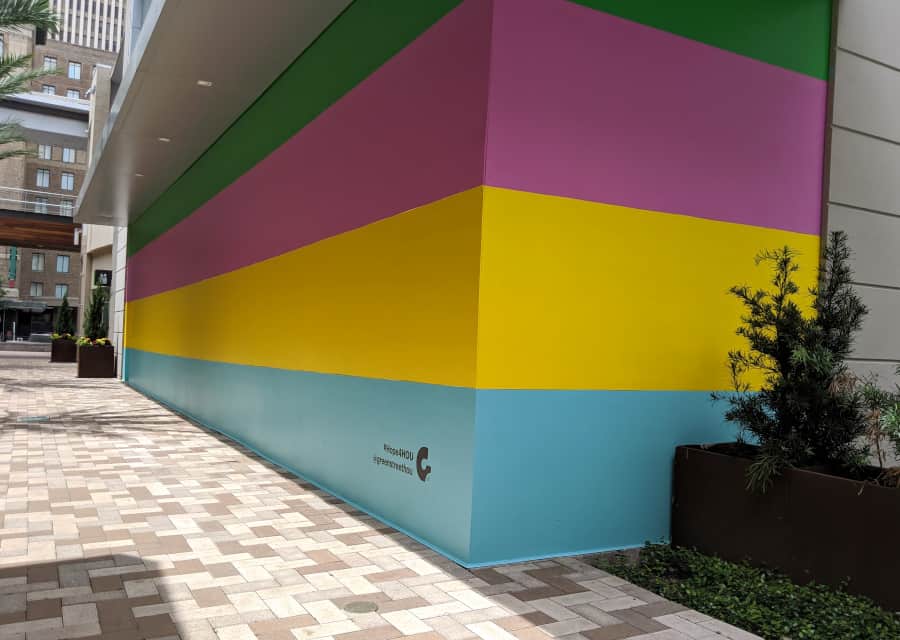 This summer break is a little different than most, but we're still having fun as we keep our distance and search for Houston area murals!
GreenStreet in Downtown Houston always has new art... and right now there is the #Hope4HOU Mural!
GreenStreet says this mural is to keep everyone hopeful of the bright future ahead of us. You are supposed to share a selfie and say what you are hopeful for. Learn about it HERE.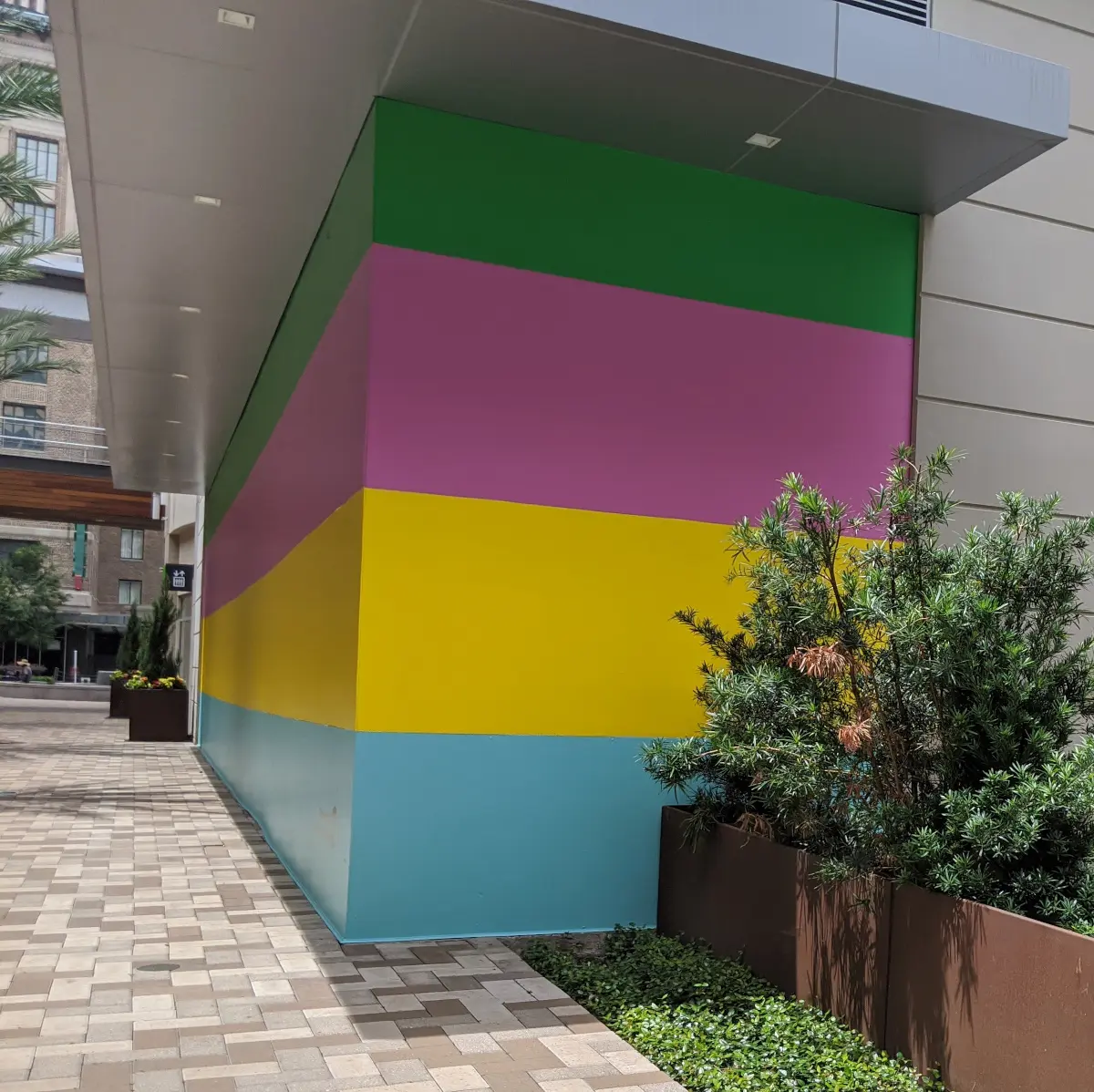 GreenStreet has an outdoor walking area, where you can cut through from Main Street to Fannin Street. The mural is located near the Main Street side. Metered parking is available on the street (or you can take METRORail because it stops out front).
To find even more Houston murals, go HERE!
Address: 1201 Fannin Street, Houston, Texas 77002 (Mural is off Main Street, between Dallas and Polk.)