We're adding to the Houston Mural Map with the Hold It Down mural in Downtown Houston! It's by artist Anat Ronen. (Learn about the mural HERE.)
It is located close to Minute Maid Park and across the highway from BBVA Compass Stadium. My pictures are not great, but you can see both the Dash and Dynamo represented. See a better picture HERE!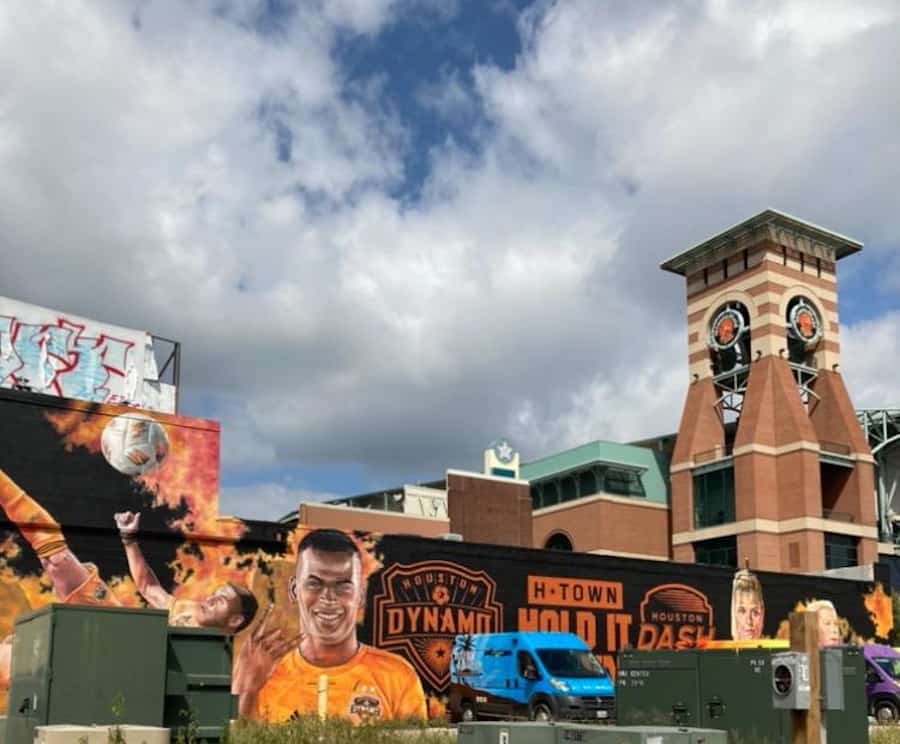 This mural is it the middle of some one way streets, but after a couple loops around we found it (facing the highway). Paid parking is available nearby.
The mural is awesome but it was hard to get a good picture with the cars and electrical boxes, but you may have better luck!
Find more Houston area murals, HERE!
Hold It Down Mural:
Address: 1880 Texas Avenue, Houston, Texas
Houston Mural Map: