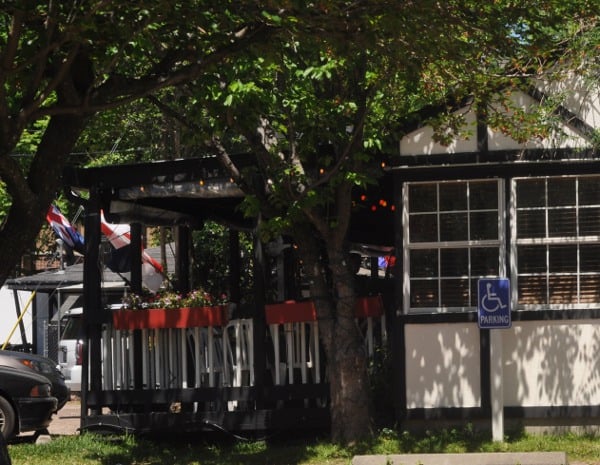 Address:
2243 Richmond Ave, Houston, TX 77098
Hobbit Cafe is a place I've driven by daily for years and a place that I never ever thought I would visit.
The sign is posted on Richmond, but the actual restaurant is tucked back closer to Portsmouth... so I never knew just how quaint the little bungalow was with wrap around porches and big oak trees. Plus, I didn't think hobbits were for me.
But, someone heard about my quest for good veggie burgers and recommended I go... and now I love Hobbit Cafe!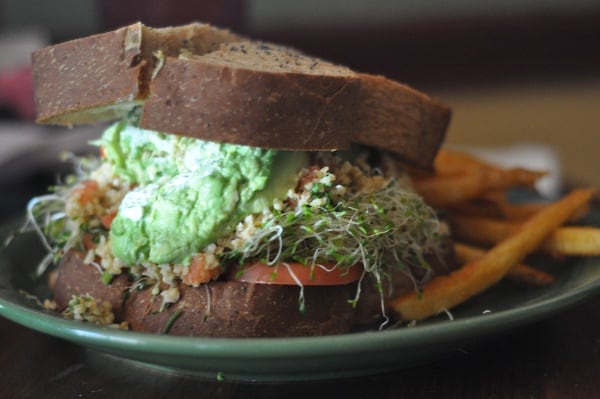 Apparently the Hobbit Cafe was all vegetarian for the first 10 years (and now includes burgers, sandwiches and more)... so there are a lot of veggie options.
We had gone for the burger, but when I saw the menu, I decided to switch to the "Shire" sandwich with avocado, fresh tabouli, tomato, alfalfa sprouts with mayo.
It's huge and we shared 2.5 ways (with the baby getting the avocado!). Plus, they had unsweetened blueberry raspberry iced tea... and you know I like good iced tea.
So now I like hobbits and the Hobbit Cafe!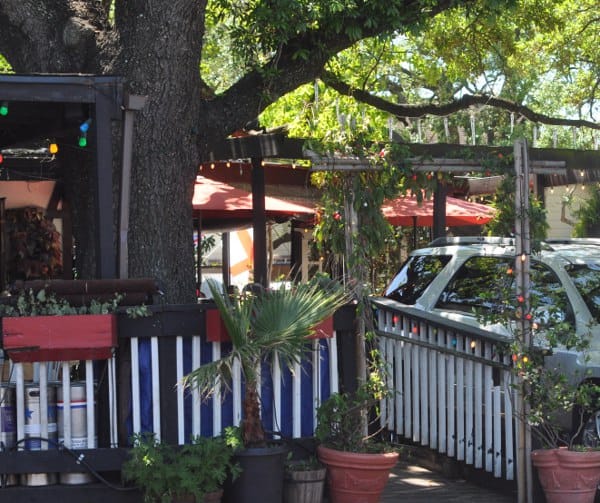 Parking in the lot is tight, but there is free parking on Portsmouth, right by the restaurant.
When you arrive, the hostess seats you in the sunny bungalow (with lots of small rooms) or on the porch. They have high chairs but no separate kids menu. (My kids ate the sandwiches.)
At lunch on a weekday, the restaurant was very full of people enjoying a casual work day lunch. There were just a couple other families... but we were not really out of place.
We were seated quick, ordered and had our food soon after.
It was a great casual lunch with good food and good drink. It's not a play-place-restaurant... but it's a good place for kids and adults!
Find more Houston restaurants:
x