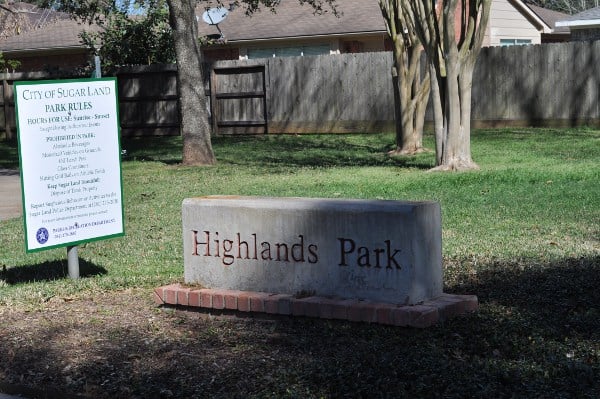 Address:
2018 Colonist Park, Sugar Land, TX 77479
We see a lot of parks and playgrounds... and Highlands Park in Sugar Land is a really really good one.
Space-aged playground, walking path, exercise station, sand volleyball court and picnic tables!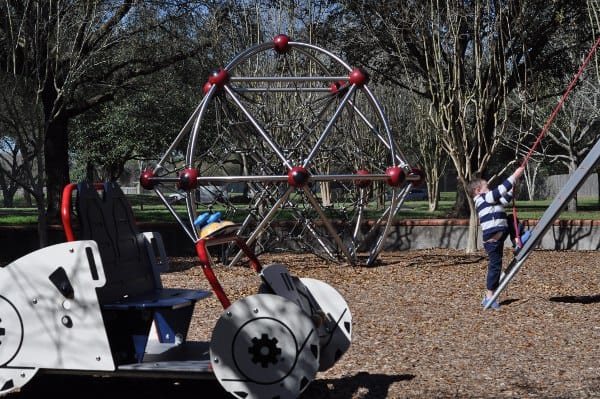 I sat under the vine covered pergola while my son climbed on a playground that looked like a space station. There is a rover, control center, spider web and very challenging climbing wall and slide.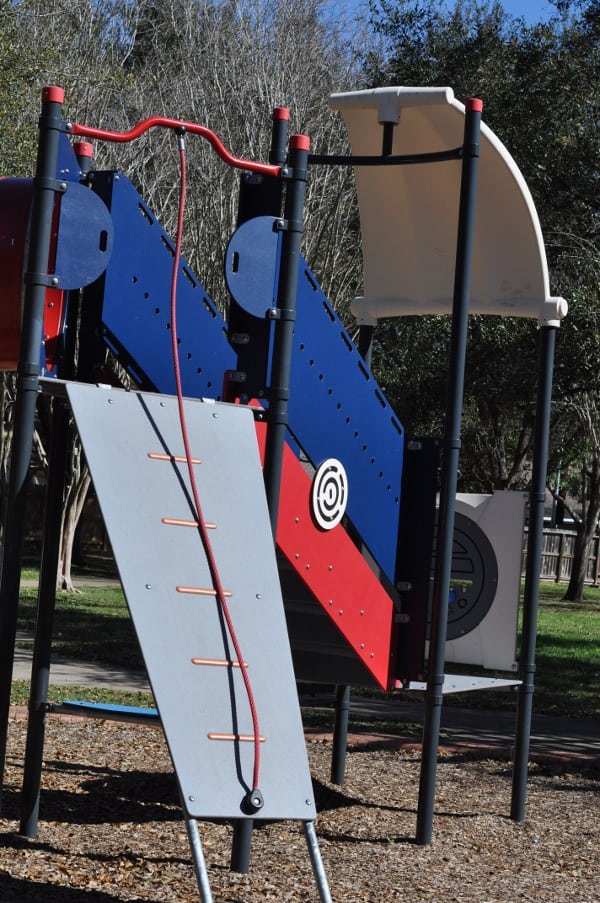 Right next door to this green park is an elementary school with kids playing at recess. There is a soccer field, playground and lots of kids chattering.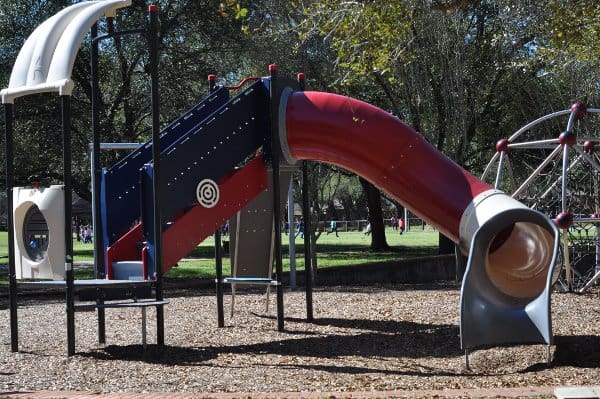 The equipment area is not huge, but it is unlike any we've seen around Houston. You need to see the pictures below!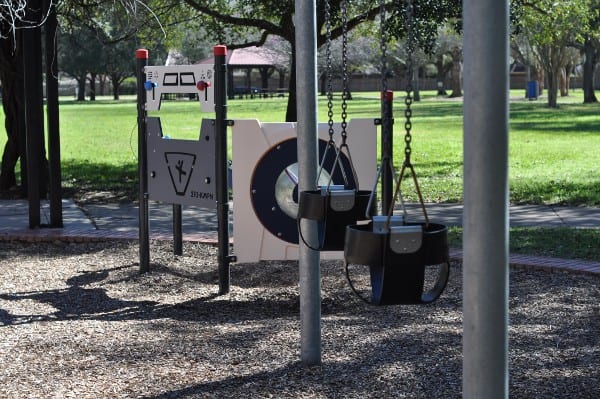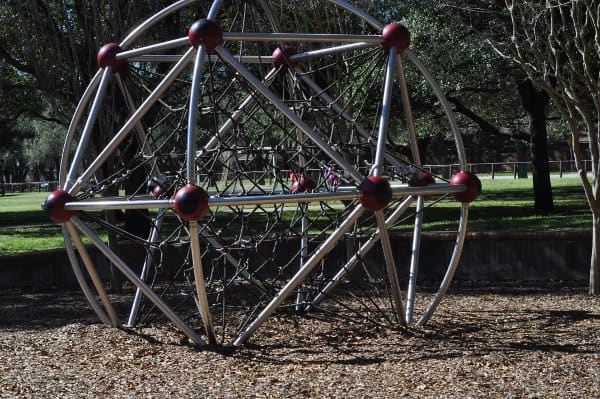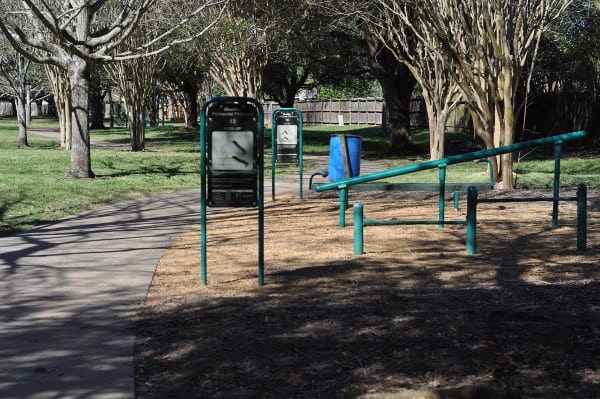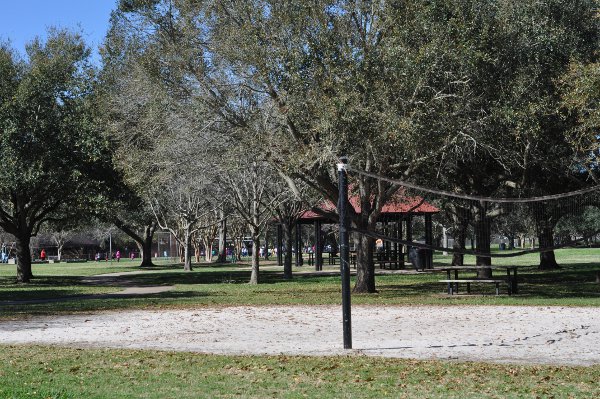 Find more Houston area parks: