Look at the playground at North Shore Park! The play structures have lots of unique features and places for little ninjas to climb.
The park has all the equipment in one small spot... but there is a lot of it. You can start at one side and swing and jump your way to the other. See the updated pictures from Fun2Go Misters!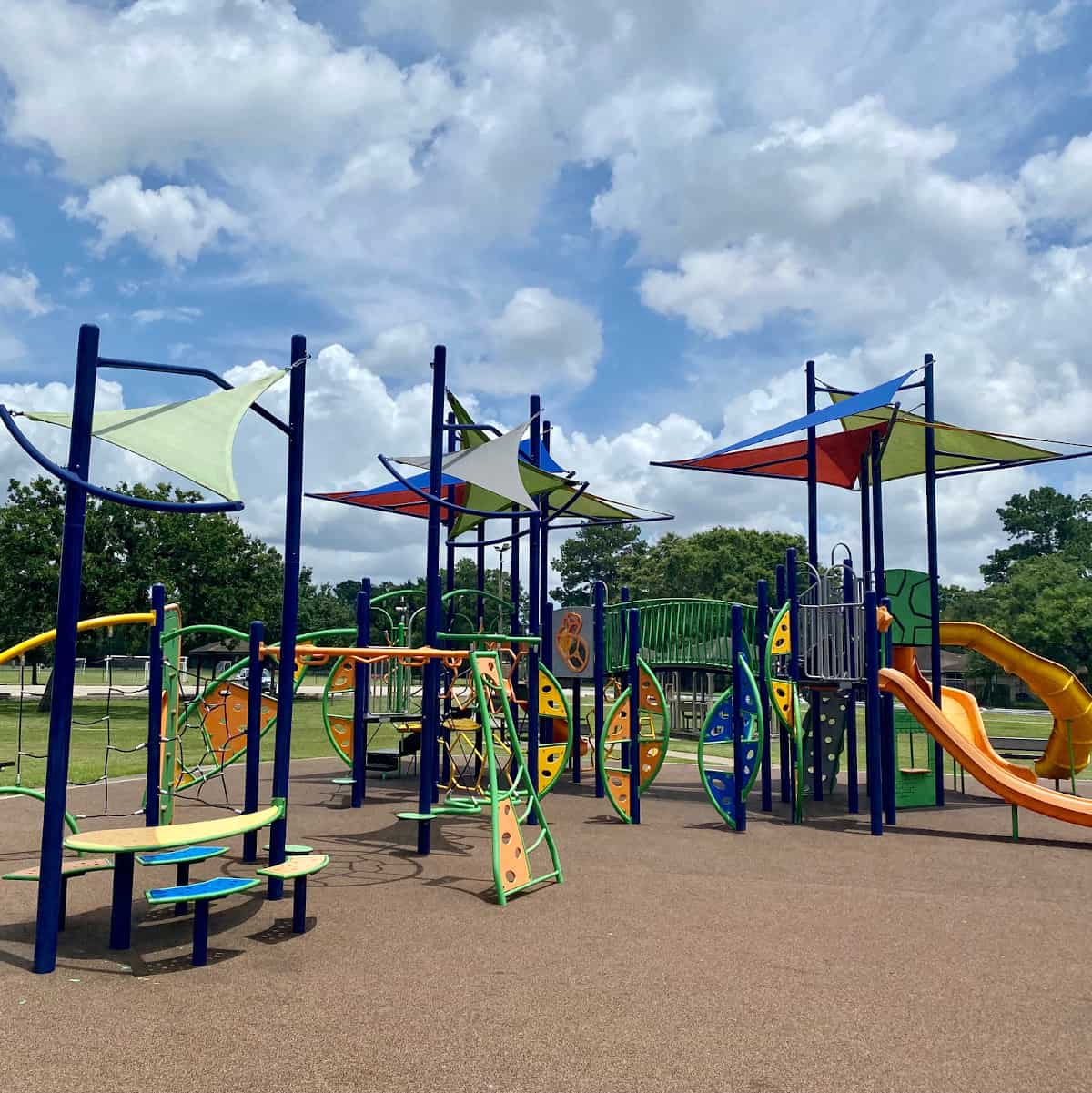 Small kids can play on equipment accessible from the ground and on the smaller play structure. The playground also has a lot of swings, including a spider swing for toddlers and parents to swing together.
In addition the playground, North Shore Park has ball fields, a trail and picnic areas. See more pictures below!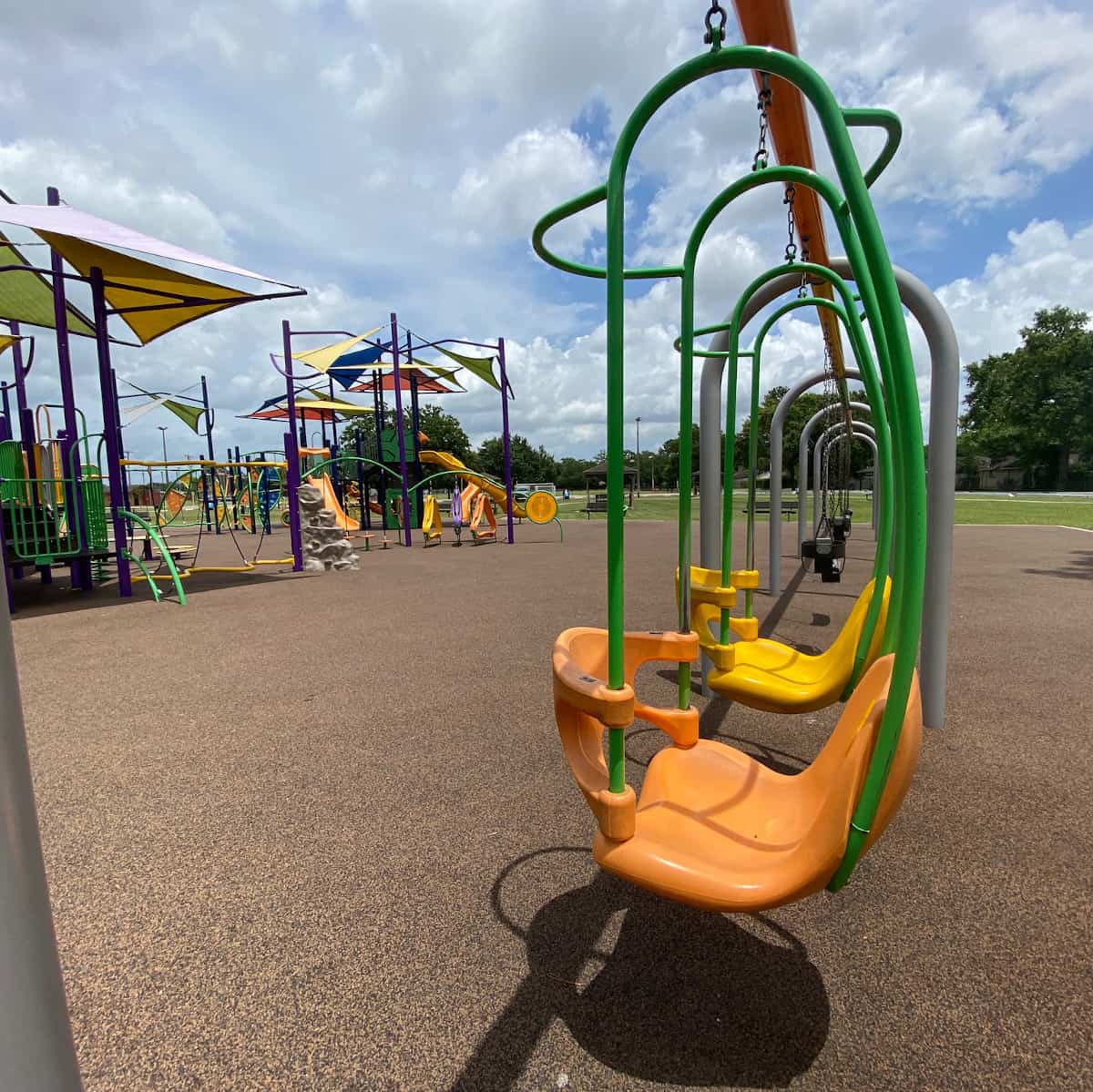 Click on address for the map: 14440 Wallisville Rd, Houston, TX 77049
Or click HERE for more Houston area parks.