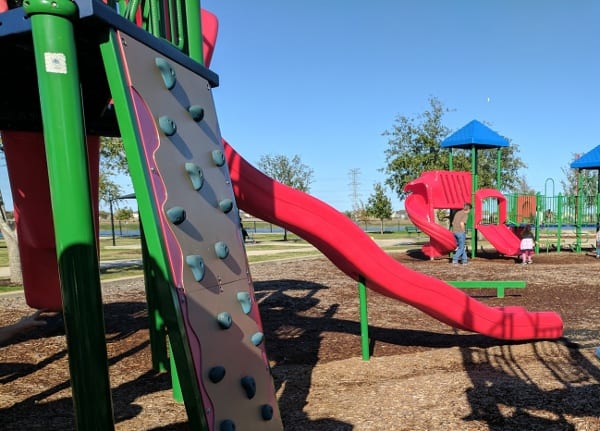 Address:
9118 Wheat Cross Dr, Houston, TX 77095
I keep a list of parent recommended parks... and Deputy Darren Goforth Park has been on it for a long time. We just went, and now I know why parents like this big Cypress area park!
There are 188 acres with a trail around Horsepen Creek. You can exercise, fish, play or bring your dog.
This big park has two entrances (and everything connects by sidewalk). If you want to get to the dog park, the entrance is on Barker Cypress. If you want to go to the playground, the entrance is on West/Wheat Grass.
The play area is a good one... with a play structure for big kids, a play structure for toddlers and a big spiderweb for kids like mine! The play area is fenced off from the water and is surrounded by picnic tables (some covered) and a sidewalk. A lot of kids had their bikes, roller skates and remote controlled cars on the sidewalks by the playground!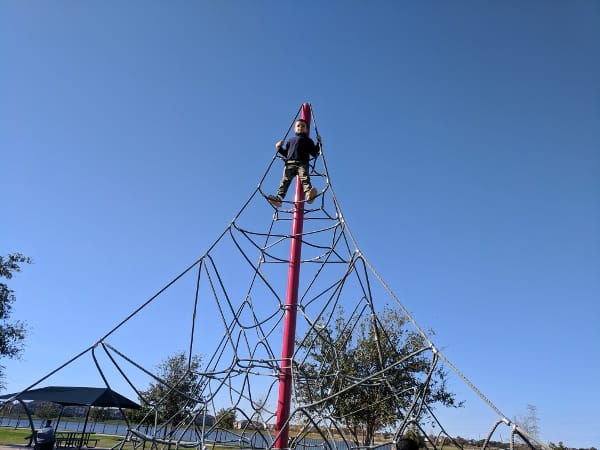 Across the water, the dog park has obstacle course equipment and opens up to the water for dogs to play.
The park was busy on the weekend we visited and the restrooms were open. (The restrooms are pretty basic, with metal toilets and no soap for hands... but still better than a portapotty. Just bring sanitizer!)
With all the foot traffic, the park seemed safe and fun. I also hear there is a regular police patrol and that at dusk, the park closes and everyone must leave.
This is a very good Cypress area park and I recommend you add it to your "must visit list" too!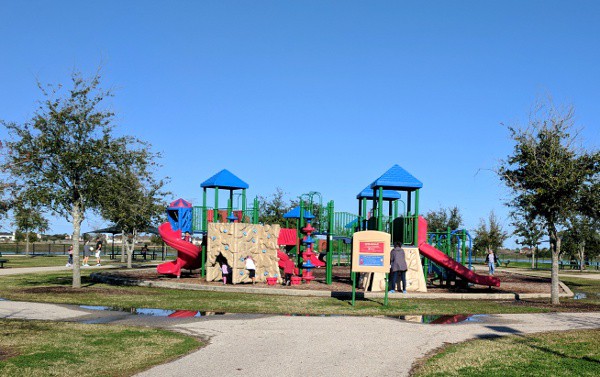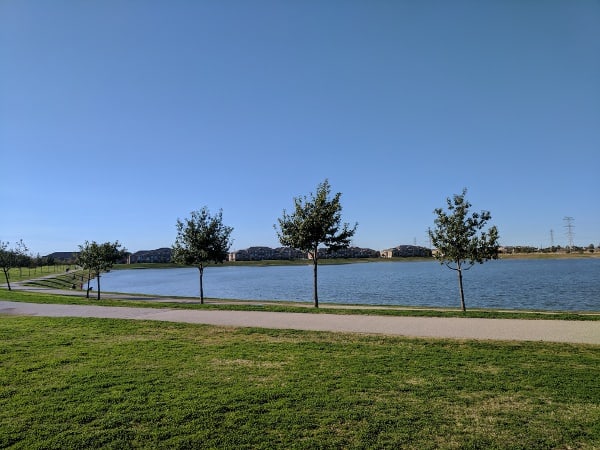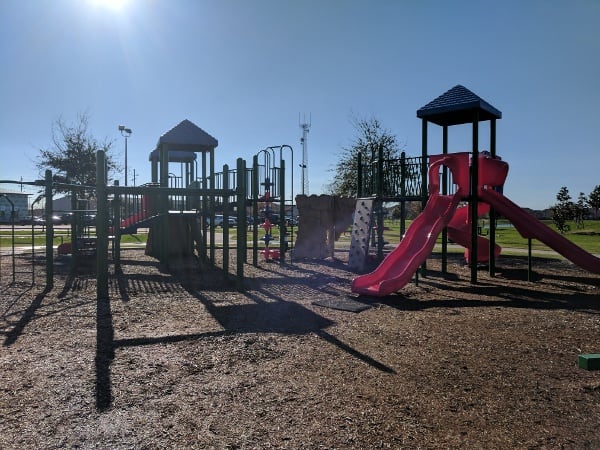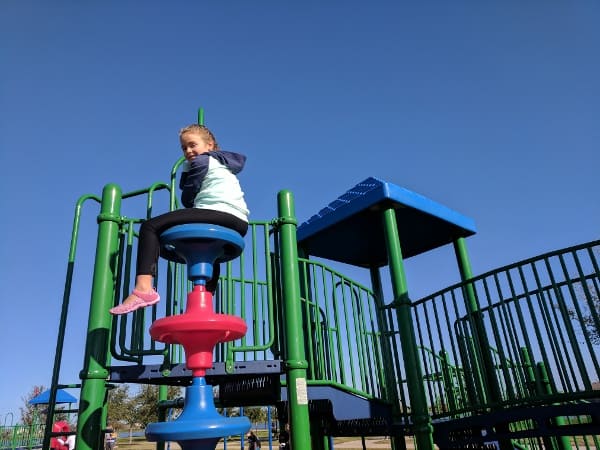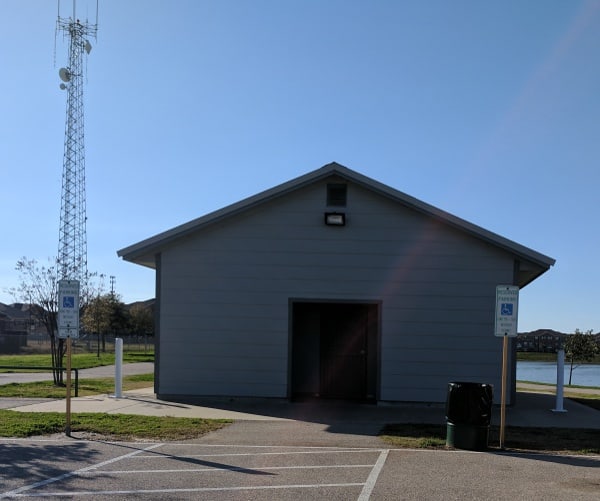 Find more Houston area parks: