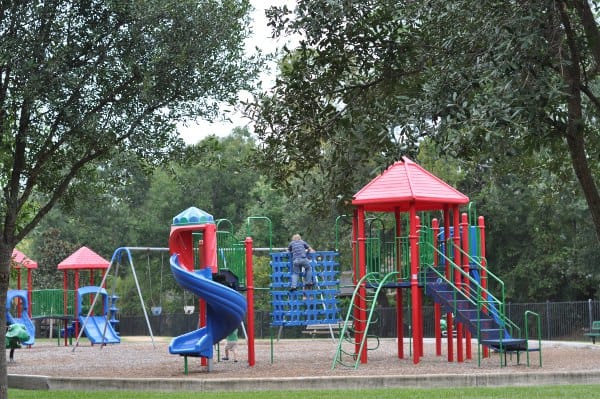 Address:
8000 Wingo, Houston, Texas 77055
Just when I thought we'd seen all the playground features a park could have, we found Glenmore Forest Park . This park in the Memorial area park has a waffle wall that we haven't seen at any other Houston park!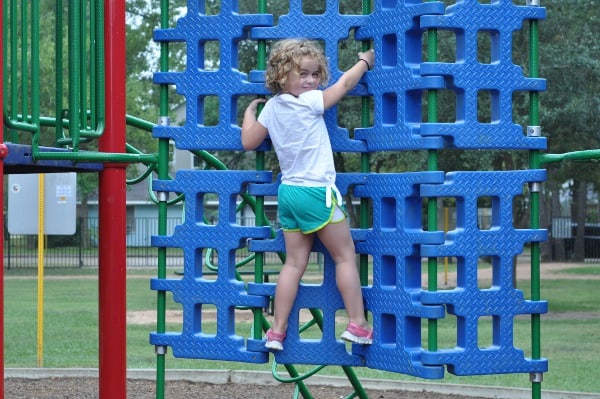 This wall bends in 3 spots and challenges kids as they climb across. This is where we spent most of our time!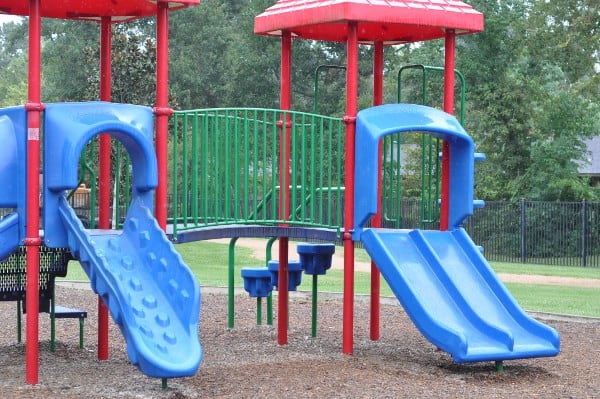 This fenced in park also has a toddler play structure, big kid play structure, swings and two-seater spring riders! The park also has a walking path around the equipment.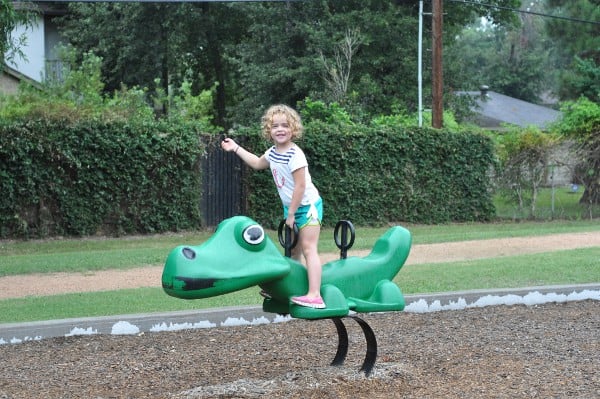 The park is in a quiet neighborhood with nice homes and is on the back of a big grocery store. There is not a lot of foot or car traffic, but we had no safety concerns.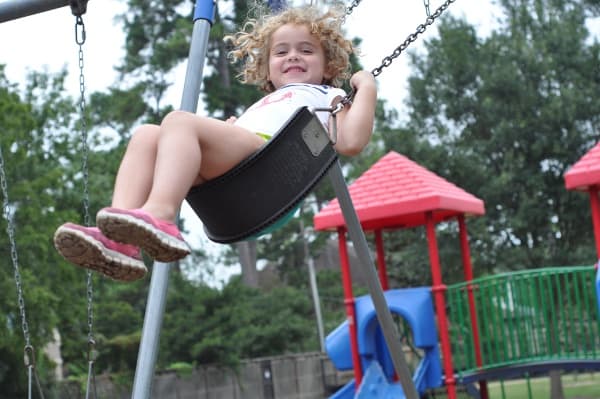 The park is in full sun and has no restrooms, so plan ahead!
Find more Houston parks: