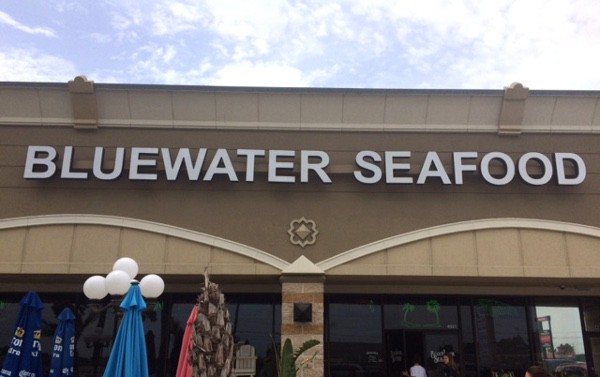 Location:
4921 FM 2920, Spring, TX 77388
Age Appropriate:
All Ages
Price:
$-$$
Hi, it's Juliette with a fun review this week! My son had a tournament over the weekend in Spring and in between games we had just enough time for a quick lunch so we drove around and found a great place: Blue Water Seafood on FM 2920.
It is in the middle of a small shopping strip and its closed umbrellas caught our eyes. It was way too hot to even consider eating outside so we stepped inside… into a marine theme restaurant.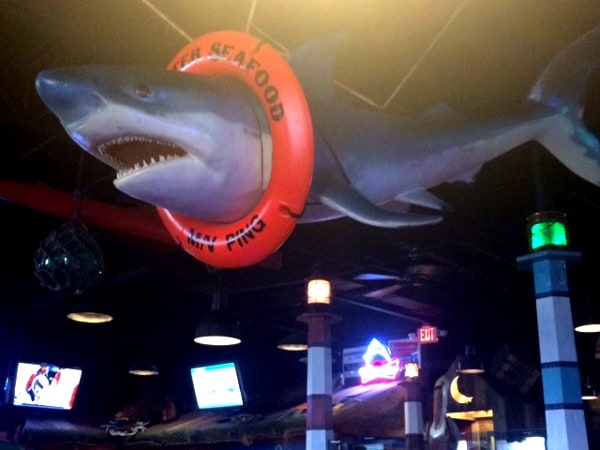 A fun shark hangs over the dining room, the walls are covered by fish and other fun things. Your little ones will enjoy walking around the tables or the comfortable booths and look at all the decorations.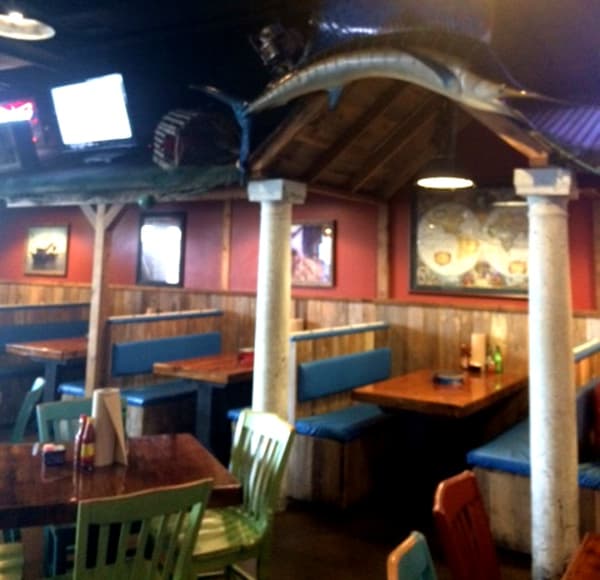 Their bathrooms were clean and had a fun twist: you walk in the women bathroom and as you turn around they had painted Men on the back of the door. It got me nervous for just a second as I walked out! A little sense of humor is always a good sign in a restaurant!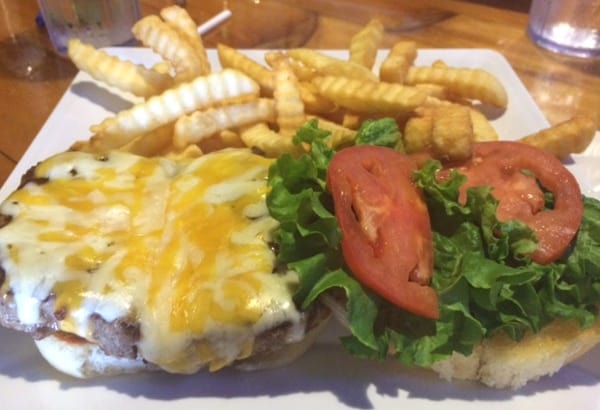 Their menu is filled with seafood from oysters, to crabs, to crawfish… You can choose one their platters or sandwich and the children have crayons and activity page with nice options.
Our waiter, Robert, was one of a kind. He made our day and was extremely pleasant, helpful and accommodated us so we could eat and pay in a short amount of time. He even went beyond what was expected when he prepared 4 cups of iced water to take back to the baseball game! (He might have been our lucky charm since the team ended up winning the tournament!)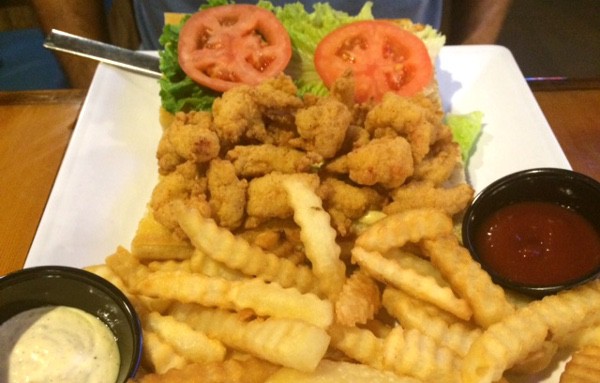 Our son ordered a full size cheese burger with fries and ate almost all of it. The crinkled fries were delicious and the meat was cooked perfectly. My husband chose the crawfish po boy with fries and he loved the crunchy crawfish and good bread. I chose the Stuffed Avocado. It was a first for me and I was really happy I tried it! It came as a golden ball and as I cut it in half shrimp and cheese oozed out of it. It was not greasy at all and the ingredients mixed perfectly together.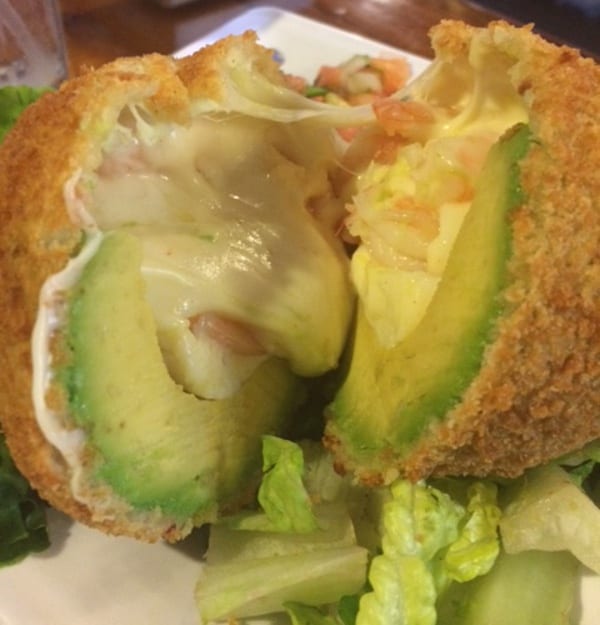 We all enjoyed our meal tremendously and we are looking forward to our next tournament in Spring to go back. The festive décor, relaxed atmosphere and wonderful staff made this quick lunch a wonderful experience. I know that the other guests were enjoying themselves too and I hope your family will try it too! And if you have Robert as your waiter you will be even luckier!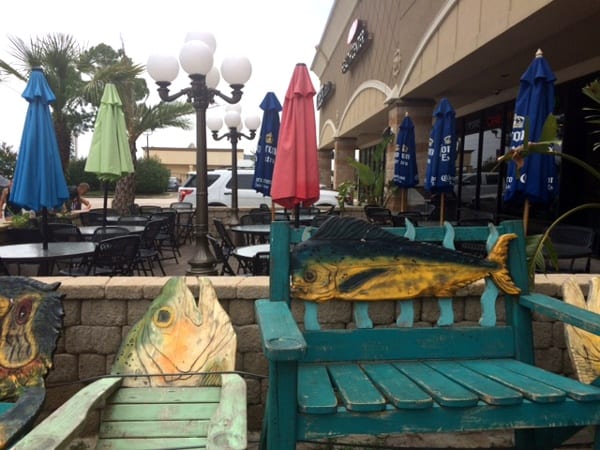 Happy eating to you!
Find more Houston Restaurants: