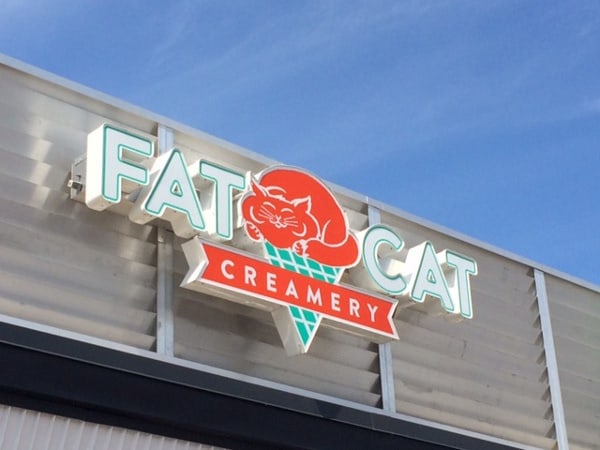 Location:
1901 N Shepherd Dr, Houston, TX 77008
Age Appropriate:
All ages
Price:
$$
We think that the review on the first week of school should be especially fun and kid-friendly! We always take out our son for ice cream after his first day and we went to a really fun – and highly popular- place in the Heights: Fat Cat Creamery.
It is a very special ice cream shop. Everything there is not only handmade but made with local and delicious ingredients. They are very environmentally conscious and make you feel good about buying a scoop!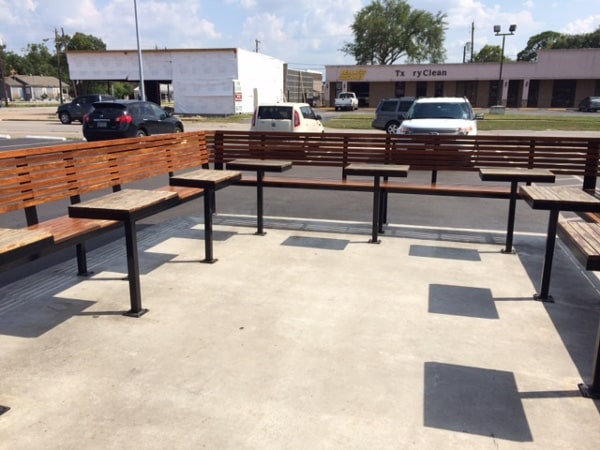 They have a cute patio with benches which as you can see was deserted on that 98 degrees afternoon. The inside has a couple of tables and counter heights tables and we all happily squeezed in! A lot of families were also celebrating a new exciting year with their children.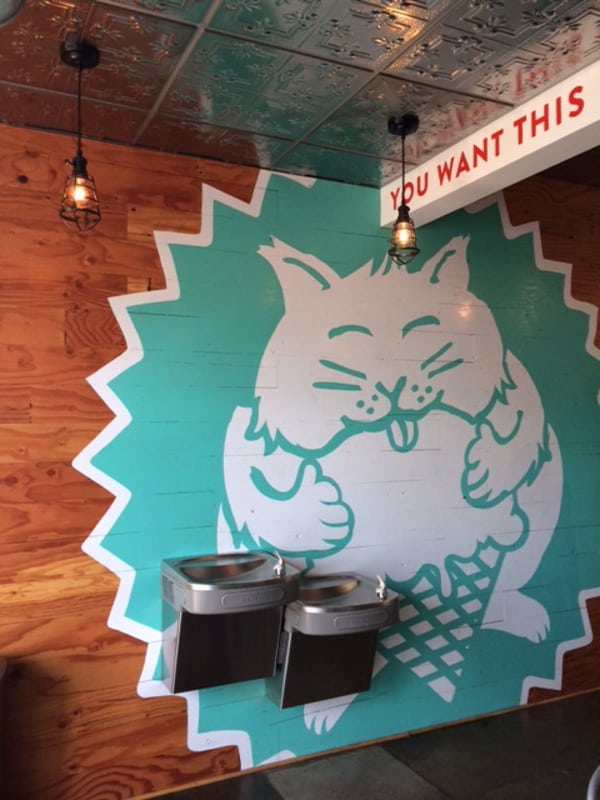 Cats are obviously important here! From the huge painted one on the wall to the small decals on the bathroom tiles, they bring a bit of whimsy to the décor. The huge chalkboard behind the counter lets you know all your options and flavors available. They have staples flavors and more seasonal ones.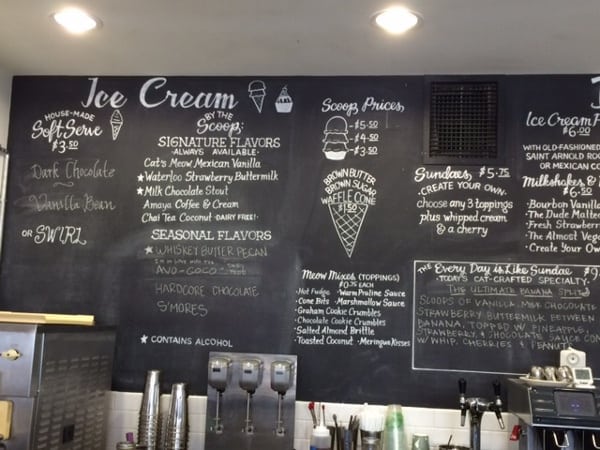 We all picked their waffle cones and they were delicious and a real plus with the ice cream. The server offered to let us try several flavors before making our decision. My son picked the hardcore chocolate flavor and my husband the s'mores one. I opted for the dark chocolate soft serve. They even put a bit of graham crackers crumbs at the bottom of my cone so it would not seep through.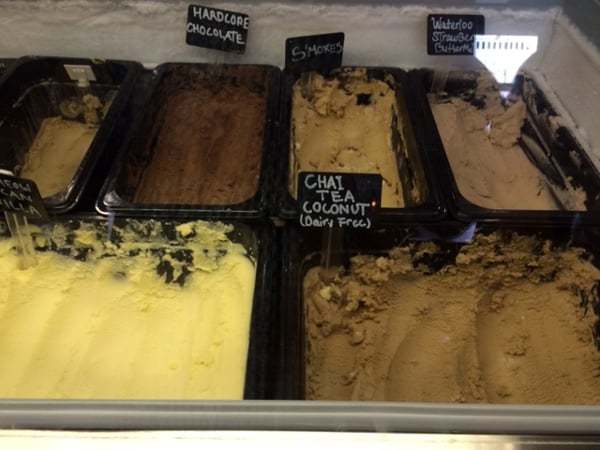 We all savored our delicious treats. Words were scarce but our son's smile was perfect!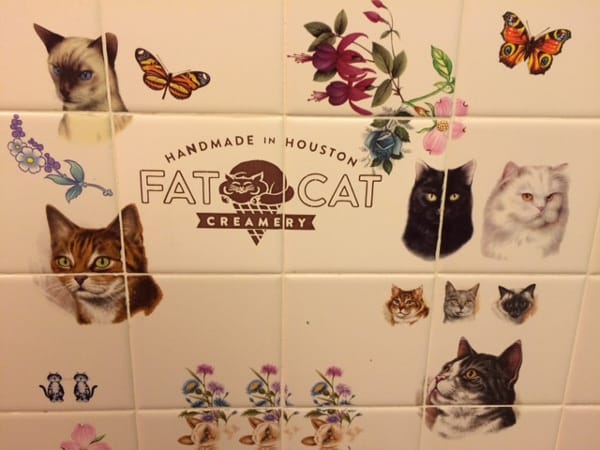 You are going to laugh but I just realized that I didn't take pictures of our cones… before it was too late! We obviously adored Fat Cat Creamery and we loved the quality ice cream they offer! What a great place for an after school snack or dessert in the Heights!
See you next week for another culinary adventure!